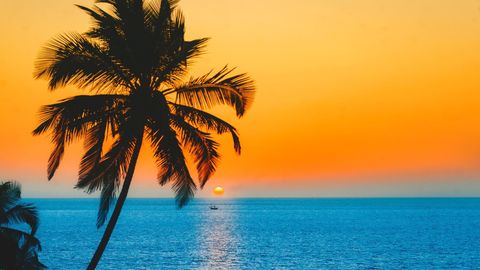 As the COVID-19 scare increases across the country, people are worried whether their favourite holiday destinations in India will be shut or not. However, the Goa government has announced that there would be no COVID-19 curbs until January 2, which means that people can come celebrate new year there.
According to latest reports, Goa will not impose COVID-19 related restrictions until after New Year, i.e. till January 2, 2023. The decision was arrived at at a high-level meeting, with Goa Chief Minister advising locals and tourists to take necessary precautions nonetheless to avoid the risk of getting infected with the virus.
No COVID-19 curbs in Goa till January 2, 2023 The authorities in Goa will review the virus situation in the state on January 3, 2023, but until then, there are no restrictions on travel to make tourism easier for visitors. However. people are advised to follow precautions pertaining to the virus to avoid the risk of infection.
Book your stay at Alila Diwa Goa here
According to Times of India, the minister added that the government will be conducting a mock drill on Tuesday, December 27, to check for preparedness against COVID-19. Also, while the curbs haven't been officially implemented, the authorities have started random checking of international passengers who are arriving in the state. About two per cent of international passengers are being tested at the airports to check for the virus.
Goa, being the party capital of India, is geared up to bring in the new year. From year-end parties to musical concerts, places across the state are lined up with events to attract visitors from across the globe. This time of the year, Goa boasts of pleasant tropical weather, cool breeze and ample local food and beer, which sets the tone for guests to arrive and let themselves loose.
Hero and Featured Image: Courtesy of Ashutosh Saraswat/Unsplash
Related: In Pics: Looking At Goa's Newly Inaugurated MOPA Airport's State-Of-The-Art Infrastructure
Written By