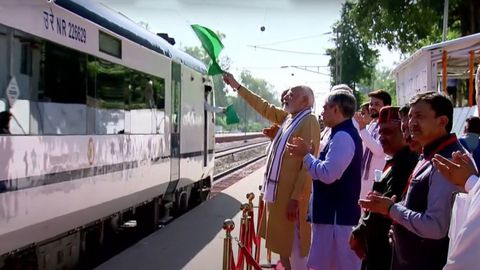 Vande Bharat Express, the latest trains that are being launched in India, are modern, comfortable and high-speed. And the latest route will reduce the travel time between Chandigarh and Delhi to a mere three hours! Here are the details. By Anushka Goel
Prime Minister Narendra Modi flagged off the fourth Vande Bharat Express on Thursday, October 13 in Himachal Pradesh's Una. The train, which will run between Delhi and Amb Andaura in Himachal Pradesh, is set to bring the union territory of Chandigarh closer than ever to the national capital. As the train begins its service on October 19, you will be able to cover this distance in just three hours!
All you need to know about the new Vande Bharat Express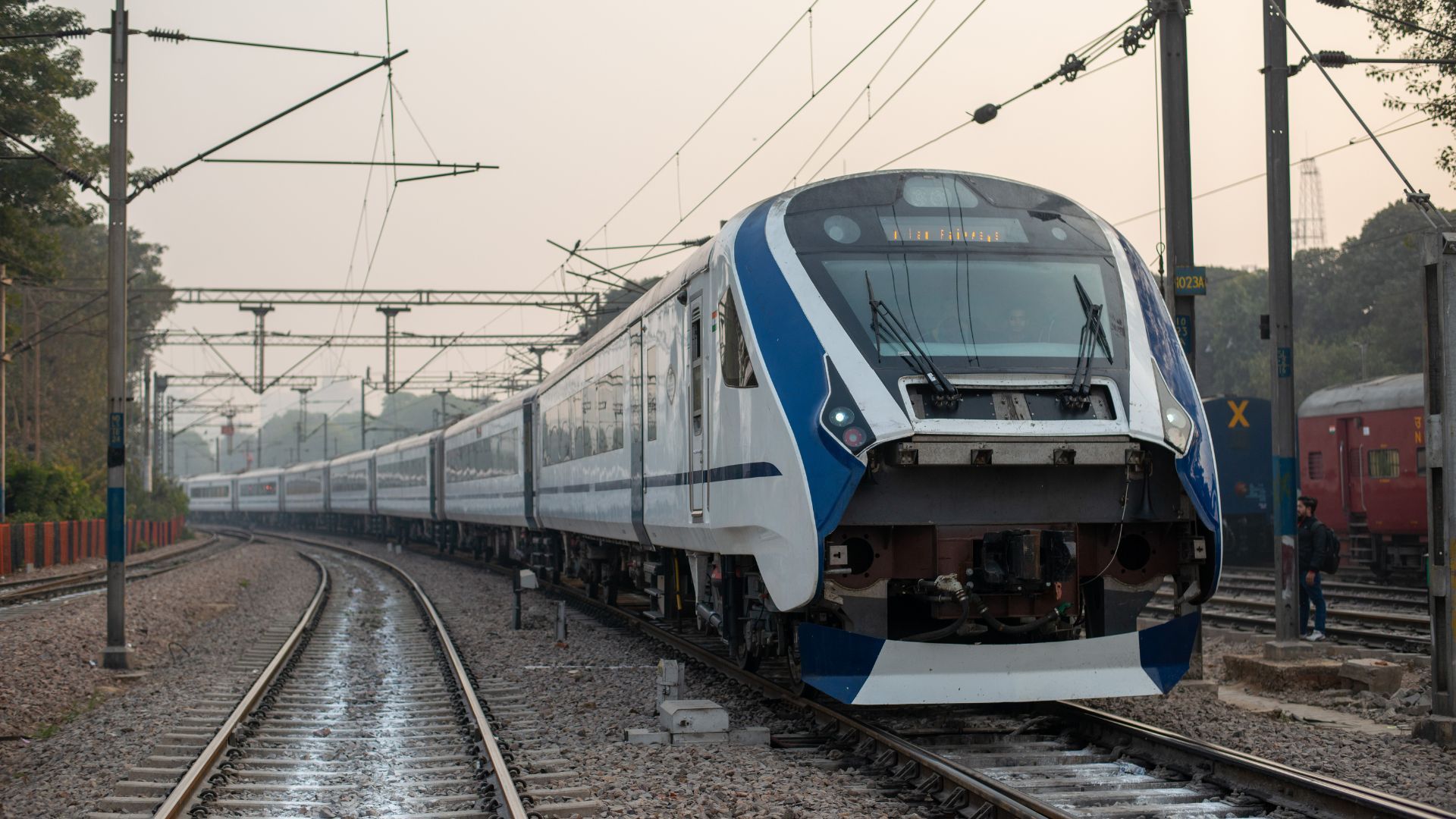 The train will run between its two end stations six days a week, starting October 19. The train, a semi-high-speed vehicle, will pass through the union territory before reaching its final destination, reports state. The Express will halt at Ambala, Chandigarh, Anandpur Sahib, and Una, in between its end stations. The train, faster than a Shatabdi, is definitely set to be a more comfortable and faster mode of travel.
A statement from the railways read, "Several changes have been made in the new Vande Bharat trains to make travel safer and reclining seats have been installed on the train to make it more comfortable. It is even equipped with automatic fire sensors. In addition, CCTV cameras have also been installed and on-demand content with Wi-Fi facility is also available," reports Hindustan Times.
At the moment, covering the distance between Delhi and Chandigarh via trains takes a minimum of 3.5 hours, with additional stoppages in between. The Vande Bharat Express, with an average speed of 78.6 km (higher than Shatabdi's average of 75.08 km), will stop at just Ambala Cantt in between the two cities.
According to reports, the Prime Minister wants to launch 75 of these railways by August 2023, in celebration of 75 years of Indian independence. These trains are quieter, lighter and faster, making them a great choice for those looking to travel between the cities.
Hero and Featured Image: Courtesy of Ministry of Railways/@RailMinIndia/Twitter
Related: Here's All You Need To Know About The New Vande Bharat Express From Gandhinagar To Mumbai
Written By