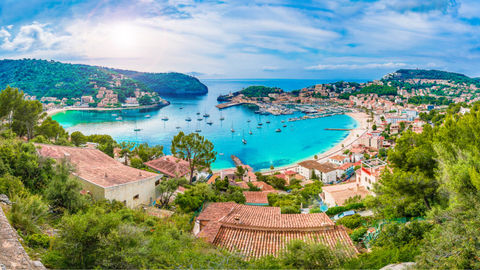 If you had to cancel your plans of travelling to Spain amid travel ban, worry no more. These Netflix shows will take you around the European country. By Tanvi Jain
This series is about a group of thieves who come together to pull off a three-day robbery at the biggest bank of Spain, and the twists and turns they go through during the process.
This one is about a group of working-class teens who enroll in a private school in Spain, but a clash with the rich kids leads to a murder.
This series revolves around four women at the National Telephone Company who ring in revolution, and how they manage romance, friendship and work.
https://www.youtube.com/watch?v=n9PwIfMEeVs
This series takes you back to life in Spain in the 1950s. The story is about an heir to a fashion house, who falls for a beautiful seamstress, working in the same company, despite stern objections from his family.
It's a true story about Colombia's infamously violent and powerful drug cartels, revolving around the life of drug lord Pablo Escobar. The series is followed by a sequel about the Mexican drug war in the 1980s, showing the true story of Guadalajara cartel.
This is another true story about the rise, capture and escape of notorious Mexican drug lord Joaquín "El Chapo" Guzmán.
This is a political drama about the first lady of Mexico, who does everything in her power to reveal the truth behind her unfaithful husband.
This 2015 drama narrates a battle between a brother and a sister after inheriting a soccer team.
This series is about a 17th-century young witch, who time travels to present-day Cartagena, in order to save her love, but must first adjust to today's world and defeat her dark rival.
This dark comedy is about a wealthy matriarch who tries to maintain a perfect family image before her husband's mistress exposes their dirty secrets.
Related: Dream Escape To Paris With These Shows On Netflix, Amazon Prime Video & Hotstar
Written By