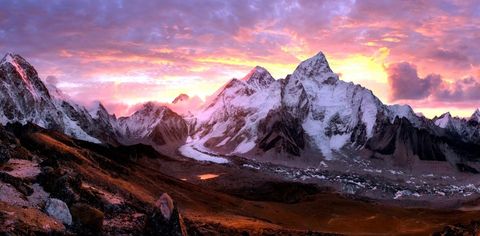 In other news, Nepal plans to transform garbage gathered from Mount Everest into art. And, these art pieces will serve as a constant reminder of tourists' negligence towards mountain cleanliness. By Kumar Shree
Nepal has crafted an outstanding idea to address tourists' lacklustre attitude towards Mount Everest's cleanliness. The country has decided to transform all the trash collected from Mount Everest into artwork, which will be further displayed in a gallery. And, it will serve as a constant reminder to people to not be reckless when in the mountains.
View this post on Instagram
The 29,032-feet-tall peak and its surrounding areas have become a dumping spot for used and broken ladders, plastic and metal cans, discarded water bottles, torn tents and ropes, and used oxygen tanks.
As reported by Reuters, Tommy Gustafsson, project director and co-founder, Sagarmatha Next Centre – a visitor's information centre and waste up-cycling facility – said, "We want to showcase how you can transform solid waste to precious pieces of art and generate employment and income." He also conveyed that local and international artists will come together to transform all this litter into art. "We hope to change people's perception about garbage and manage it," he added.
The art centre is located in Syangboche, which is also the main trail to the Everest Base Camp, and sits at an elevation of 3,780 m. You can buy these artworks and bring them back as souvenirs, too. All the money collected from selling these art pieces made from Mount Everest trash will go back into the conservation work.
Related: Mount Everest Is A Tad Bit Taller Now; By 86 Centimeters To Be Precise!
Written By