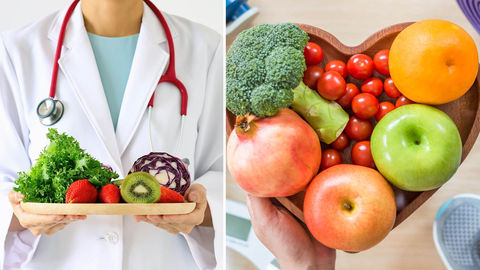 In a recent announcement, Prime Minister Narendra Modi has dubbed September as National Nutrition Month, starting this year. We take a look at other countries that are already commemorating this and how they celebrate it. By Bayar Jain
View this post on Instagram
While talking about the importance of a nutrition-rich diet in his latest episode of Mann Ki Baat, an Indian radio programme, Prime Minister Narendra Modi declared September as the National Nutrition Month henceforth. With this, he hopes to bring to light the need for proper nourishment, while also facilitating the youth in displaying their optimum potential. For this, PM Modi and his government will be organising a food and nutrition quiz on the government's official web portal, as well as a meme competition. He also spoke about the need to introduce nutrition monitors in classrooms to elevate awareness.
Notably, India has already been celebrating National Nutrition Week from September 1 to September 7 every year since 1982. As per the official website of Food & Nutrition Board (FNB)—a technical support wing under Ministry of Women and Child Development—previous year's themes ranged from 'Nutrition Awareness: Key to a Healthy Nation in 2012 to 'Severe Acute Malnutrition' in 2019.
Although a novel move in the country, this month-long observation has been in practice around the globe. We take a look at how countries around the world have been commemorating Nutrition Month for some time now.
1. United States of America
View this post on Instagram
USA's Academy of Nutrition and Dietetics observes National Nutrition Month every year in March, during which a focus is laid on the importance of making informed food choices, and developing sound eating habits. Launched in 1973 with a presidential proclamation, it initially involved curating and distributing promotion kits in school, healthcare facilities, and community centres, along with goodies in the form of stickers and posters to raise awareness. Today, it involves meal planning activities, healthy cooking workshops, dietician consultations and more.
2. Canada
View this post on Instagram
Also celebrated in March, dieticians across Canada initially began observing it for a week in the late 1970s. Then, local dieticians began by planning activities and events in workplaces, malls and libraries. A few years later, in 1981, the Canadian Dietetic Association (now, Dietitians of Canada) sponsored the week-long activity to heighten public awareness on identifying credible and reliable dieticians to facilitate nutritional eating. A decade later, month-long activities such as the launch of recipe ebooks, cooking competitions, newsletter releases, public conversations, etc. started. In fact, March 18 is also observed as Dieticians Day in the country to educated and promote the profession.
3. Philippines
View this post on Instagram
An annual event spearheaded by the National Nutrition Council (NNC) of the country, National Nutrition Month is celebrated in July. This observance, however, is a lot more formalised than other nations as the same has been mandated by Section 7 of Presidential Decree 491 or the Nutrition Act of the Philippines signed on June 25, 1974. Throughout the month, schools around the country undertake activities that highlight the importance of good health and disaster preparedness. This year's theme takes off from the same note but with a digital tinge by raising awareness on stunting among children through print, social media, TV and radio programmes, and other media.
Related: Nutritionist Kavita Devgan Gives Away Her Ultimate Four-Week Detox Plan
Written By