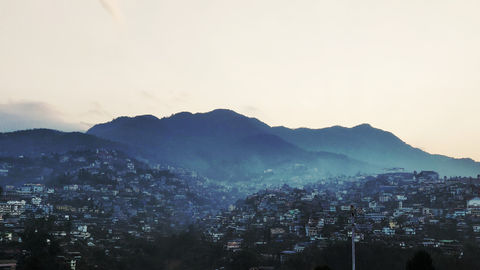 Kohima, the capital city of Nagaland has been put under strict seven-day lockdown. Here are all the details. By Kumar Shree
Ever since the Coronavirus pandemic has set foot across the world, it has brought travel to a screeching halt. While some of our favourite destinations in India have started to reopen borders to tourist, new destinations every week are going under strict lockdowns. The latest to join the list is Kohima, Nagaland.
View this post on Instagram
The Nagaland government on Friday, July 24 announced a complete lockdown of seven days in the state capital, Kohima. This lockdown will be in place from July 25 to July 31. The measure comes in effect to break the chain of COVID-19 spread in the capital city.
As on July 27, Nagaland has reported a total of 1,289 positive cases spread in every district of the state except one. Here's the tally.
Dimapur – 458
Kohima – 278
Peren – 252
Mon – 99
Tuensang – 44
Phek – 18
Zunheboto – 12
Mokokchung – 9
Longleng – 3
Wokha – 1
Kiphire is the only district in Nagaland with no cases of Coronavirus so far.
View this post on Instagram
Apart from Nagaland, many other Indian states are calling in for strict lockdowns the moment there is a sudden spike in positive cases. Tamil Nadu had recently announced a two-day complete lockdown in Coimbatore, which was in effect last Saturday and Sunday.
While the Northeastern states have a comparatively lower number of reported cases, the situation is far from better. And, the floods in Assam and Meghalaya have added to the woes.
We can hope for things to get better soon as India has started its vaccine trials. AIIMS Delhi gave the first dose of Covaxin to a 30-year-old male on Friday, July 24. Covaxin is India's COVID-19 vaccine candidate developed in collaboration by Bharat Biotech India Limited and the National Institute of Virology.
Related: West Bengal To Have 2 Days Of Complete Lockdown Every Week Starting Now!
Written By