Famous museums and art galleries are usually on the bucket lists of many travellers. But the ongoing pandemic and travel restrictions have put such visits on hold. By Ipsita Kabiraj
As an alternative, many museums and cultural institutions are now offering free virtual tours. Housing the richest and most extensive collections of artefacts and masterpieces, these establishments will help you get your much-needed fix of history and art. These tours also benefit those who are not fond of travelling or standing in long queues.
From New York's famed Metropolitan Museum of Art to the Tokyo Fuji Art Museum, we have curated a list of places you can tour online from the comfort of your home.
1. Louvre, Paris, France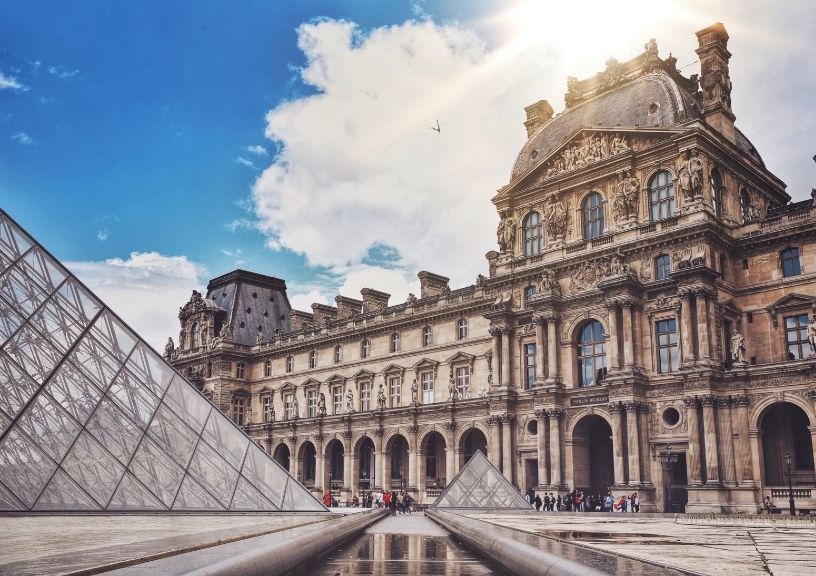 One of the most-visited art museums, the Musée du Louvre was built in 1190 as a fortress and was later reconstructed to serve as a royal palace in the 16th century. It was turned into a museum in August 1793. It is perhaps best known for housing Leonardo da Vinci's painting Mona Lisa. Other impressive works of art here include Liberty Leading the People by Eugène Delacroix and The Wedding at Cana by Paolo Veronese. Apart from paintings, you can also get a glimpse of sculptures such as Venus de Milo (by Alexandros of Antioch) and Winged Victory of Samothrace (a Hellenistic marble sculpture of Nike, the Greek goddess of victory, created in the 2nd century BC).
The museum is currently closed in line with health measures to curb the pandemic, but you can still embark on its virtual tour, which will take you through Galerie d'Apollon, Remains of the Louvre's Moat, Egyptian Antiquities, among others.
Click here for a virtual tour.
Find out more about the Louvre here.
2. Metropolitan Museum of Art, New York, USA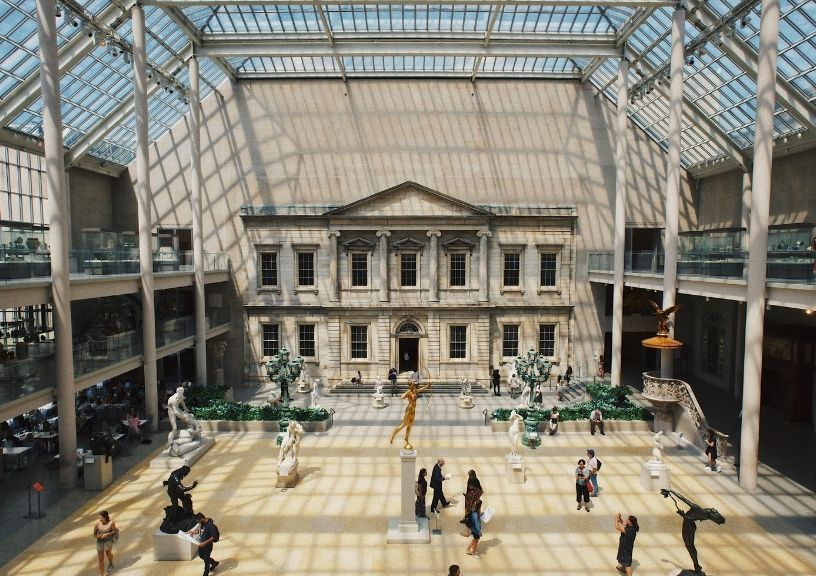 Famously known as the Met, this is the largest museum in the USA and exhibits over 5,000 years of art. Founded in 1870, it is famous for its collection of European paintings by artists like Sandro Botticelli, Rembrandt and Vermeer. It also houses a wide array of Greek, Roman, Egyptian, African, Asian, Oceanic, Byzantine and Islamic artwork. These include sculptures, calligraphy, prints, ceramics, furniture, period rooms, armour and musical instruments.
The virtual tour includes six short videos, made using spherical 360-degree technology. These cover the Great Hall, the Met Cloisters, the Temple of Dendur, the Met Breuer, the Charles Engelhard Court, and the arms and armour galleries.
Click here for a virtual tour.
Find out more about the Met here.
3. Museum of Contemporary Art, Bangkok, Thailand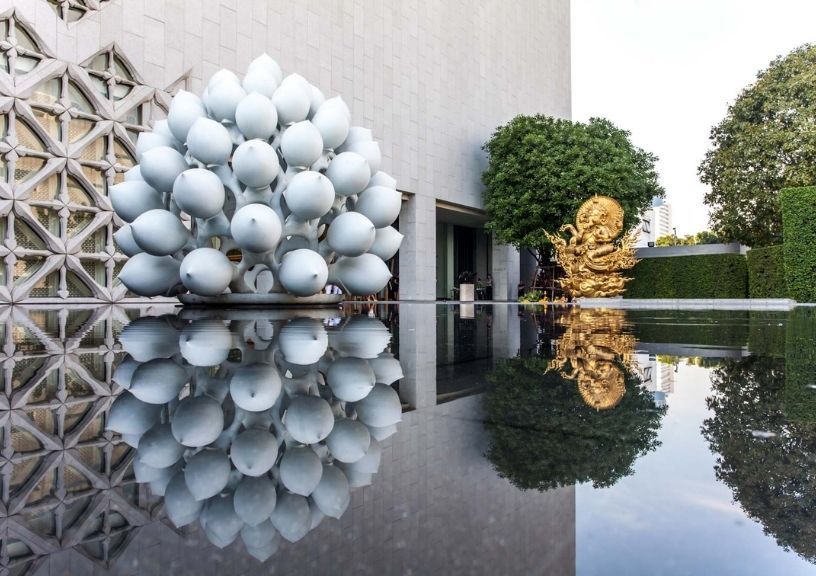 Home to over 800 pieces of modern Thai art, this is one of the largest contemporary art museums in Asia. Constructed in 2012, it is privately funded by Thai millionaire Boonchai Bencharongkul. Works of renowned Thai artists such as Professor Emeritus Chalood Nimsamer, Professor Paitun Muangsomboon, Thawan Duchanee and Vasan Sittikhets take pride of place in this museum. The MOCA also exhibits collections of Vietnamese, Chinese, Italian and Japanese artists, and has an extensive private collection of modern paintings and sculptures.
During its virtual tour, you will be able to view 99 items, including various oil, acrylic and canvas paintings, and a look inside the museum.
Click here for a virtual tour.
Find out more about the MOCA here.
4. The British Museum, London, England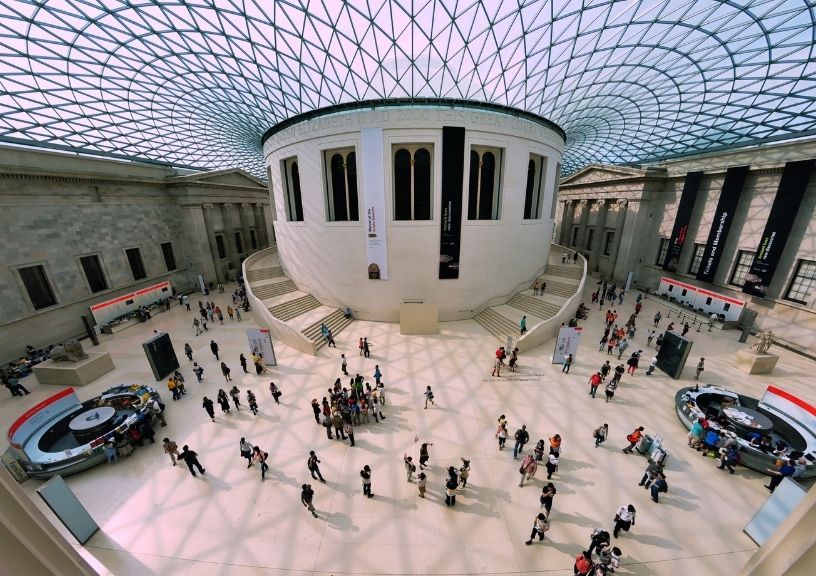 One of England's biggest and oldest museums, the British Museum displays around eight million pieces of art across over 70 galleries. The first national public museum in the world, it also hosts temporary exhibitions, special events, seminars, learning classes and workshops. However, it is temporarily closed.
It has an impressive collection of Greek art, such as the Parthenon sculptures and Roman versions of Greek sculptures such as Aphrodite (goddess of love) and Dionysus (god of wine). Another highlight is the Egyptian gallery exhibiting precious antiquities such as the Rosetta Stone, a granitoid stone carved in 196 BC that helped scholars and historians understand hieroglyphics.
Though the reopening date is unknown as of now, you can enjoy two museum views (external and internal) and glimpses of items like the Mummy of Katebet, marble metope from the Parthenon, painted sarcophagus of Seianti Hanunia Tlesnasa and over 7,000 other items, through its virtual tour.
Click here for a virtual tour.
Find out more about the British Museum here.
5. National Museum of Modern and Contemporary Art, South Korea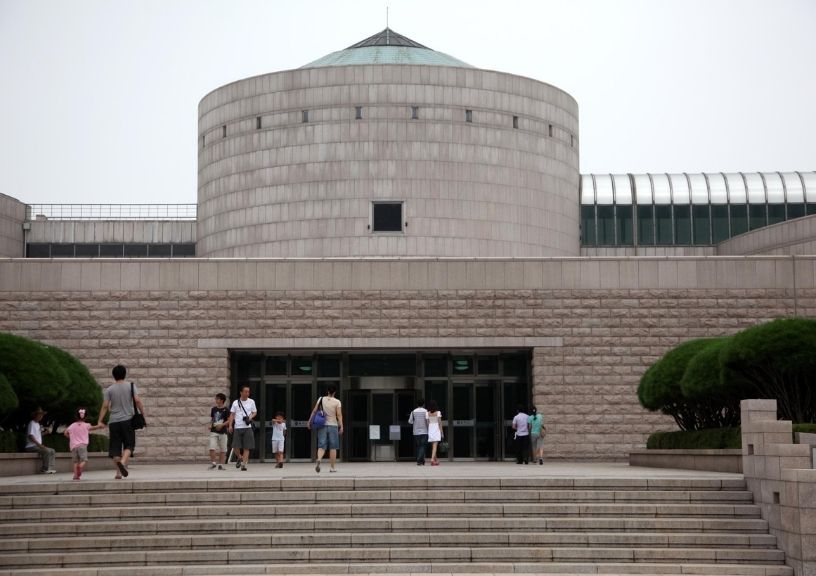 The National Museum of Modern and Contemporary Art (MMCA) was the country's only national art museum when established in 1969. Today, the main museum is in Gwacheon (pictured) with three branches in Deoksugung, Seoul and Cheongju. MMCA Gwacheon displays architecture, crafts and design; Deoksugung showcases modern art, both from Korea and around the world; while MMCA Seoul exhibits global contemporary art, and MMCA Cheongju carries out activities such as preservation, research and education.
Apart from various online exhibits showcasing modern and contemporary Korean art, its virtual tour also includes the indoor view of MMCA Gwacheon, two views of MMCA Seoul and Cheongju, and three of MMCA Deoksugung. Among the 340 items on display are paintings and photographs.
Click here for a virtual tour.
Find out more about the MMCA here.
6. Vatican Museums, Vatican City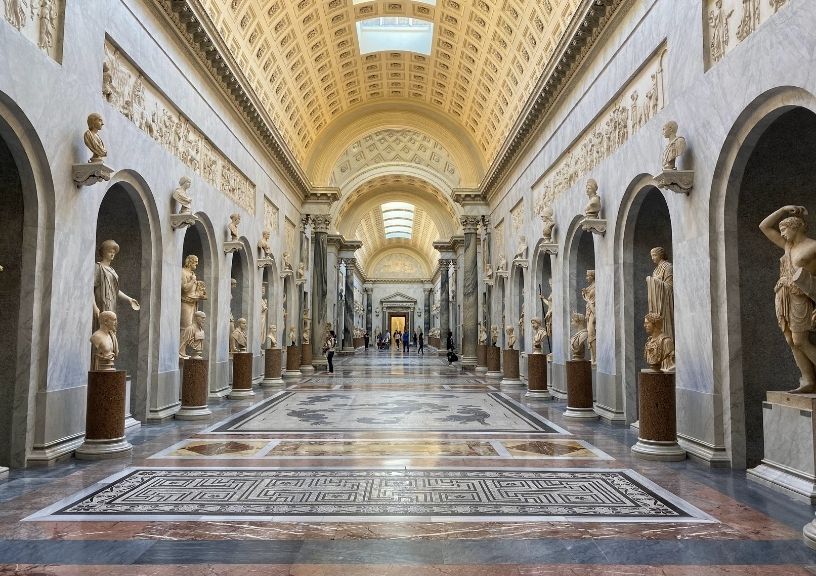 Replete with some of the best Renaissance-era masterpieces in the world, the Vatican museums are a collection of 54 galleries. Various popes through the years have collected over 20,000 pieces of art that are displayed across the grounds. One of the most famous attractions here is the Sistine Chapel ceiling painted by Michelangelo over four years from 1508 to 1512. Others include the Pio Clementino Museum, Raphael's Rooms, The Room of the Immaculate Conception and the Egyptian and Etruscan museums. Most of these highlights are featured in the museums' virtual tour, so you can easily enjoy them from the comfort of your couch.
Click here for a virtual tour.
Find out more about the Vatican Museums here.
7. National Museum of Indonesia, Jakarta, Indonesia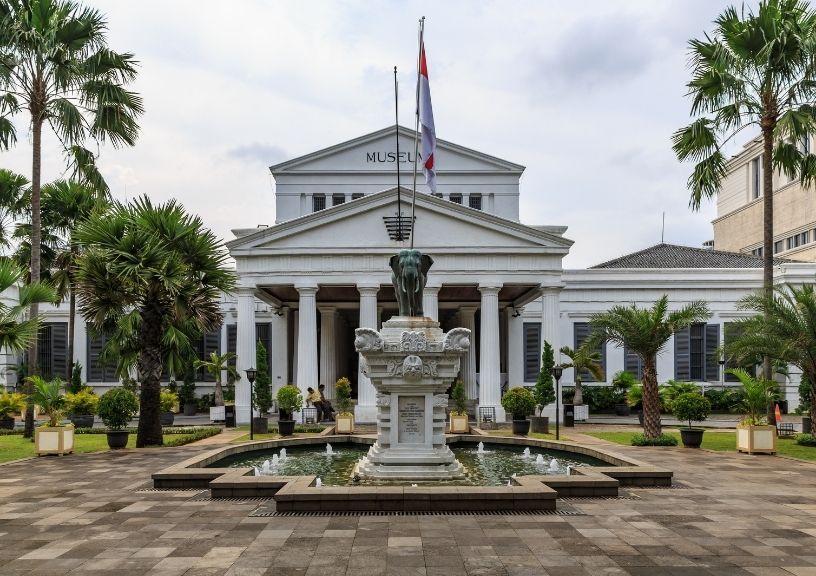 Also known as Gedung Gajah (The House of Elephant), after the bronze elephant statue in front of it, this museum opened in 1868. It is home to the largest collection of ancient Hindu-Buddhist era stone sculptures — like Buddha statues from Borobudur and a statue of Adityavarman depicted as Bhairava — which is also the largest artefact in the museum.
Visitors can also see a vast collection of textiles, which includes fabrics such as koffo from Sulawesi, and batik, which is one of the most popular in the country. The museum is currently closed, but you can explore it via its virtual tour that includes 12 different views of the museum and a look at 101 items, including ancient metal and wooden statues.
Click here for a virtual tour.
Find out more about the National Museum of Indonesia here.
8. Tokyo Fuji Art Museum, Tokyo, Japan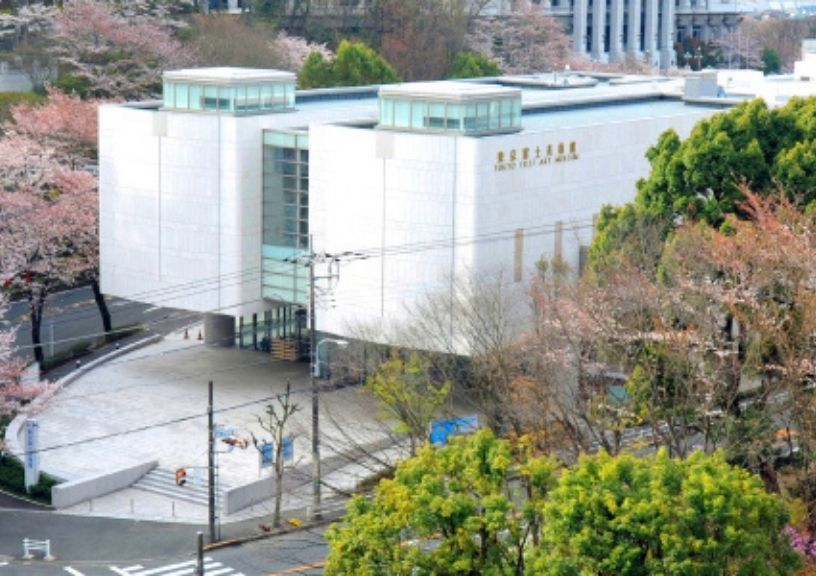 Established in 1983, the museum boasts around 30,000 artworks, like paintings, sculptures, armour and swords, from Japan and around the world. Some of the popular artworks on display include a collection of Western oil paintings spanning over 500 years of history, from the Renaissance period to Baroque and other post-modernist eras. The museum also hosts international art exhibits — it has showcased artworks from renowned places such as the Louvre in Paris and the Palace Museum of Beijing.
For those who cannot visit the museum, its virtual tour is the best way to explore the art showcased here. You can get an inside look at the museum, along with the 398 items on display such as paintings like Portrait of Madame Geoffrin by Jean-Marc Nattier, The Silk Divan by Michele Gordigiani and Portrait of Dr Paul Alexandre by Amedeo Modigliani.
Click here for a virtual tour.
Find out more about the Tokyo Fuji Art museum here.
9. Rijksmuseum, Amsterdam, the Netherlands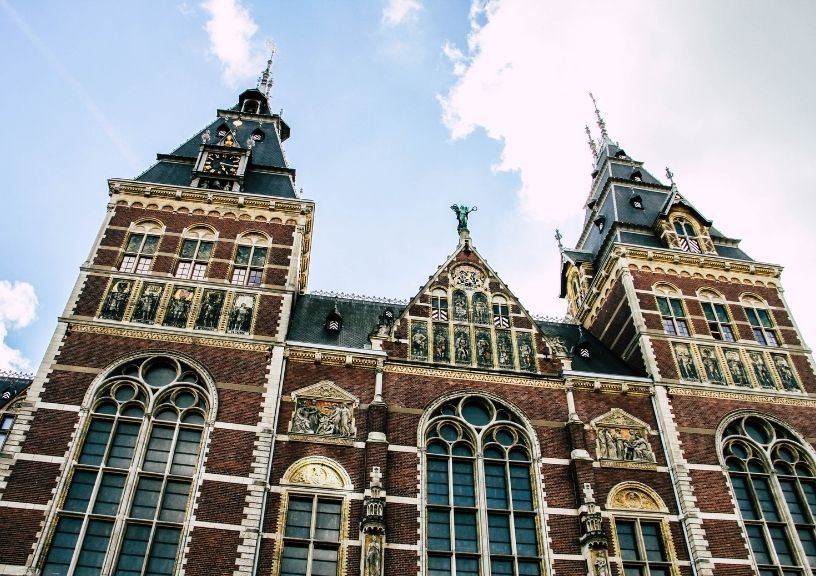 One of the most visited museums in the Dutch city, it was originally built in Hague in 1800, before being shifted to the capital eight years later. It has a collection of around one million objects, of which only 8,000 are displayed at a time. Some notable and permanently displayed art pieces here are Rembrandt's Night Watch, Vincent Van Gogh's self-portrait and Johannes Vermeer's The Milkmaid.
While the museum is closed for now due to COVID-19 restrictions, you can virtually tour various floors of the museum through eight different views and get a look at as many as 164,511 works, including the ones mentioned above.
Click here for a virtual tour.
Find out more about the Rijksmuseum here.
10. Singapore Art Museum, Singapore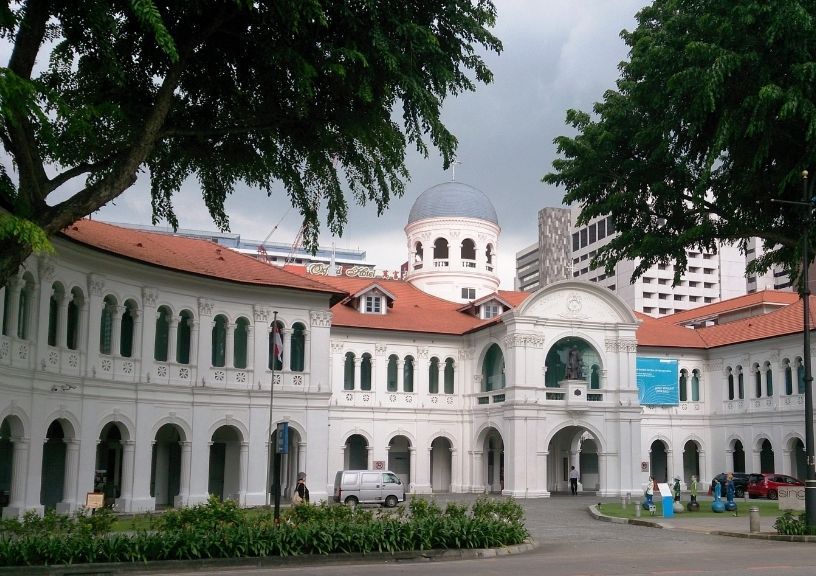 The Singapore Art Museum (SAM) is dedicated to contemporary art, with works from Singapore and other Southeast Asian countries on display. It opened its doors to the public in 1996 and specialises in small exhibitions, mainly Asian visual art from the 20th century. The museum aims to showcase the diversity and aesthetics of contemporary arts by collaborating with international museums.
As the museum is temporarily closed, it has launched a virtual tour that allows you to explore different levels and exhibitions in 41 museum views and get a look at 262 items such as installations and acrylic paintings.
Click here for a virtual tour.
Find out more about the SAM here.