Ice-cream lovers, we have some delightfully good news for you! The famed Museum of Ice Cream in New York City is all set to go international. Soon, you will be able to visit your favourite go-to place in Singapore too. Isn't that a dream come true? By Kumar Shree
The Museum of Ice Cream (MOIC) in Singapore will be the first time a US-based museum is stepping out internationally. The international debut setup will be spread across 60,000 square feet with 14 multi-sensory installations, including a giant sprinkle pool, a pink and yellow jungle with 10,000 bananas, and a Singapore-inspired dragon playground. The dragon playground will be fully functional soon too, making it even more delightful. Not just that, but the giant sprinkle pool has been crafted using antimicrobial biodegradable material, making it completely environmentally friendly.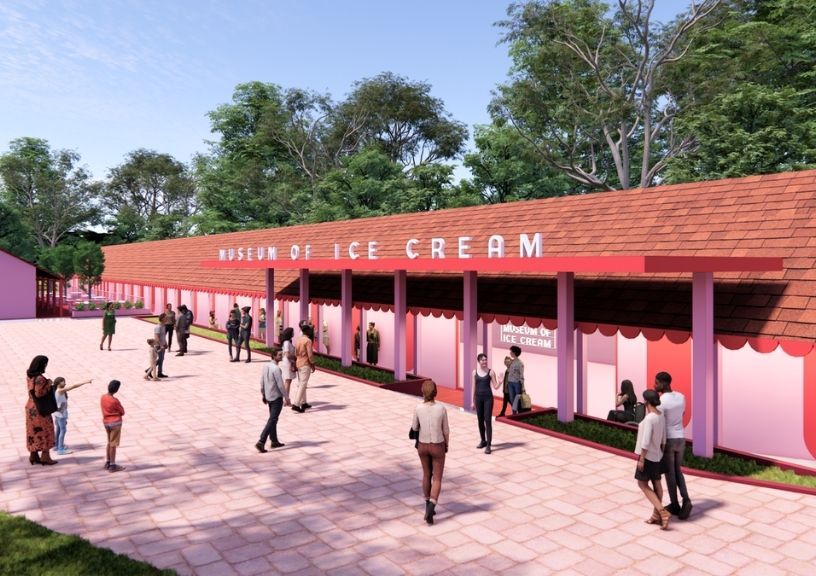 The MOIC performers will guide the guests through a 60-to-90-minute tour, where they can enjoy ice cream treats. The museum has started its advanced ticket booking programme on April 12, 2021. If this is something that catches your fancy, you can pre-book your tickets for visiting the museum in August, when the museum finally swings open its doors. The ticket prices start at USD 38 (INR 2,863) per person. Couples and groups of more than four can avail of special discount while booking.
As reported by The Straits Times, Mr Keith Tan, chief executive of Singapore Tourism Board (STB), said: "The opening of such innovative attractions adds vibrancy to our city, and underscores the tourism industry's confidence in Singapore's continuing appeal as a top travel destination."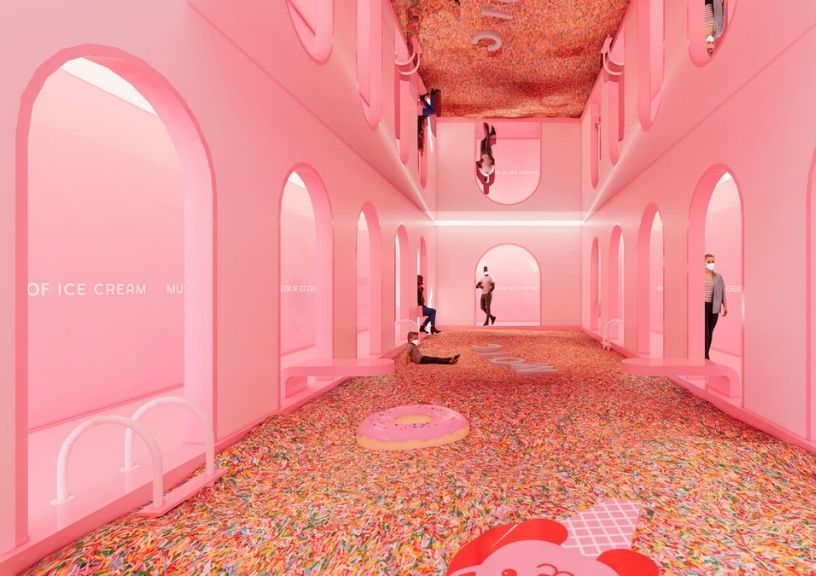 The museum in Dempsey, Singapore, will stay open from 10 am to 9 pm every day except Tuesdays. MOIC Singapore will have a maximum capacity of 200 people. All safety and security precautions will ensure a stress-free environment for visitors.
Talking to the media about whether the MOIC will stay permanently in Singapore or operate as a pop-up, Mr Pirakash T., general manager of the Museum of Ice Cream Singapore, said that this decision would depend on public response.
View this post on Instagram
Apart from the MOIC, the tallest thrill ride in Asia is also set to come up in Singapore this year. The upcoming ride in the Clarke Quay area will work on a slingshot mechanism. It will shoot riders 70 metres into the air at a speed of 160 kilometres per hour.
Related: Hawker Centres In Singapore Earn A Spot On UNESCO's Intangible Culture List