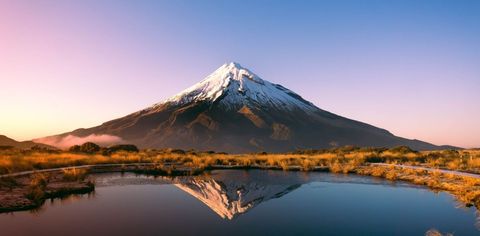 As long as you're vaccinated and have tested negative, you can now enter New Zealand, as the country recently relaxed travel entry rules for passengers from over 60 countries. Here's all that we know about the same. By Anushka Goel
On Monday, international travellers began landing at the Auckland Airport, being reunited with family and friends. This comes more than two years into the pandemic, when New Zealand has finally reopened its borders to people from more than 60 countries who are vaccinated and have tested COVID-19 negative, reports BBC.
New Zealand reopens international borders after two years
View this post on Instagram
The country is known for its stunning landscapes and adventure tourism, and attracted roughly three million tourists each year before the pandemic took over, reports The Telegraph. After being shut amid the pandemic, the country finally welcomed tourists from the USA, Australia and other nations in a bid to blur international borders and restart tourism into the country.
The Business Standard reported an Air New Zealand spokeswoman stating that the first flights arriving on Monday, May 2, carried both visitors and returning citizens. The BBC quoted the spokeswoman as saying, "They'll be thrilled to land on New Zealand shores once again, as they reconnect with family, start their studies, or to build their businesses," as she spoke about the country reopening.
As the pandemic began in March 2020, like several other nations, New Zealand too shut its international borders. It required even citizens of the country to undergo weeks of quarantine upon their entry, and with the border reopening announced earlier this year, the government and nation were ready to welcome tourists back. The country's economy is heavily reliant on tourism, and with this move, the sector is set to get a boost, improving footfall into the nation as more and more people take up adventure tourism and witness the picturesque spots here, all while helping to improve the country's economy.
Hero and Featured Image: Courtesy of Sophie Turner/Unsplash
Related: 7 Places Locals Love In New Zealand, From Lakes And Vineyards To Incredible Islands
Written By