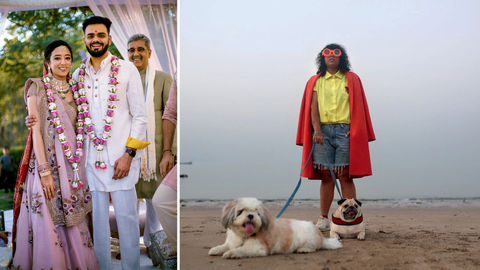 As big fat Indian weddings transition towards small, intimate ones, it has brought along with it a host of challenges and changes for wedding photographers. Monisha Ajgaonkar talks to us about the new rules of wedding photography. By Tanvi Jain
What are the key things you keep in mind before going for wedding shoots during the ongoing pandemic? Safety of crew members and guests is our top-most priority when we go for wedding shoots now. We are not taking up events with a guest list beyond the allowed limit. We have also cut down on the number of team members required for each wedding. However, intimate wedding celebrations have their own share of benefits, as they are less chaotic and have fewer distractions.
What are your key tips for shooting during the pandemic?
Stay safe and healthy, and ensure the same for your team. Choose projects wisely and pick only those clients who adhere to the guidelines set by the government. Make sure to sanitise your equipment before any event. Stay hydrated and maintain a safe distance while shooting, not only from guests but from each other as well.
What should wedding photographers do to sail through this situation seamlessly?
The current crisis has given us a lot of time to innovate. With fewer ceremonies happening now, it has given us time to capture extremely raw moments, in a more artistic way. For instance, we did a FaceTime shoot that was different but a fun experience. So, I recommend utilising this time to innovate and get ready for future trends.
Tell us about your most recent shoot.
My recent shoot was at a groom's holiday home. Ever since the lockdown was set in motion, every family has been following proper safety precautions, such as limiting the guest list to just 100 to 150 people, reducing the duration of ceremonies, and so on. Meanwhile, for a destination wedding, clients are now focusing more on safety rather than extravaganza.
How has your work changed during the pandemic?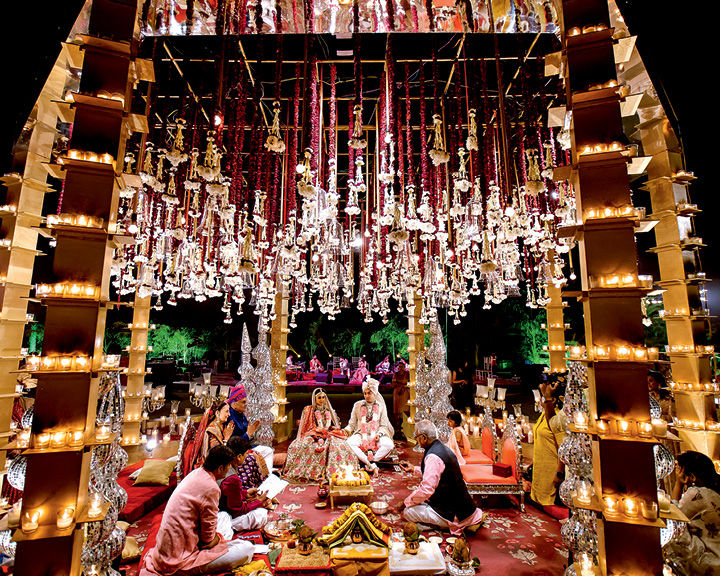 Apart from limiting the number of weddings and crew members, we are also being extremely picky with venues and events. Our focus is on scheduling, safety, and spacing. We are also ensuring that our team is quarantined after every wedding.
What are the differences that you have experienced between pre- and post- COVID 19 wedding shoots?
From shooting with a guestlist of around 500 to 1,000 people to just 15-20 now, carrying sanitisers and masks at all times, shooting with a team size of just two unlike 12 earlier, being conscious about the surroundings, and the constant thought of the safety of the team and the guests lurking in the back of your mind—everything has changed now.
Indoor or outdoor shoots—what do you prefer?
Outdoor venues have always been my favourite; with no backdrops and lighting fixes. There's something fresh about open-air locations. It allows us to play around with the background and lighting.
How are international shoots going to look like now?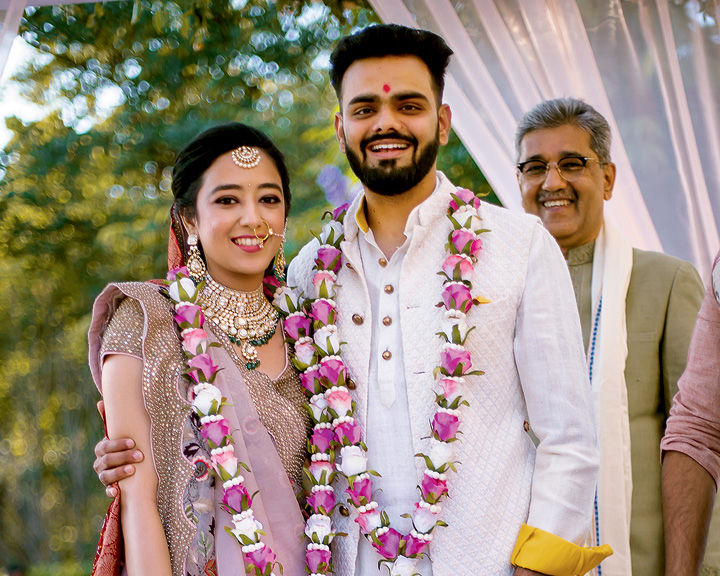 International shoots seem like a distant dream at the moment, which is why people are willing to explore Indian locations that are aesthetically pleasing. I think domestic shoots will pick up pace, especially in destinations like Goa, Jaipur, and Udaipur.
Do you think virtual shoots will be a big trend in the Indian wedding space going forward?
Yes, it is the safest option in the current situation. Pre-wedding shoots have also changed completely. Earlier, the couple used to choose the most exotic spots, and travelling for these projects used to help us discern and examine their chemistry much before the wedding. However, now we shoot only at locations nearest to the venue, and on dates closer to the ceremony.
Any suggestion for our readers who are planning a wedding?
Select a location that describes your love story.
What role do you think technology will play in wedding shoots now?
Zoom weddings may become the norm rather than an exception, at least in 2020; this will set new standards for how elaborate and amazing virtual weddings can be.
Related: Meet Monisha Ajgaonkar: A Photographer Who Is Helping Long-Distance Couples Reunite Virtually
Written By