Novotel New Delhi Aerocity's Ongoing Mohammad Ali Road Food Festival Is Unmissable. Here's Why
The ongoing Mohammad Ali Road Food Festival at Novotel New Delhi Aerocity is an unmissable affair. Here's a lowdown on what you can expect. By Kumar Shree
It is a balmy November afternoon as I set out of my home to reach Novotel New Delhi Aerocity. The charm of Mohammad Ali Road Food Festival curated by Chef Shadab Ahmed from Jyran, Sofitel Mumbai BKC beckons. As I enter the plush Food Exchange restaurant of the hotel, I'm anticipating an explosion of flavours on my palate. And that's just what I get!
Upon entering, I'm more than glad to see all COVID-19-related safety norms being followed to the T. The sight of servers dressed in traditional blue-coloured pathanis complete with scarves is particularly delightful as it adds another element of authenticity to the festival. And, of course, the food is top-notch.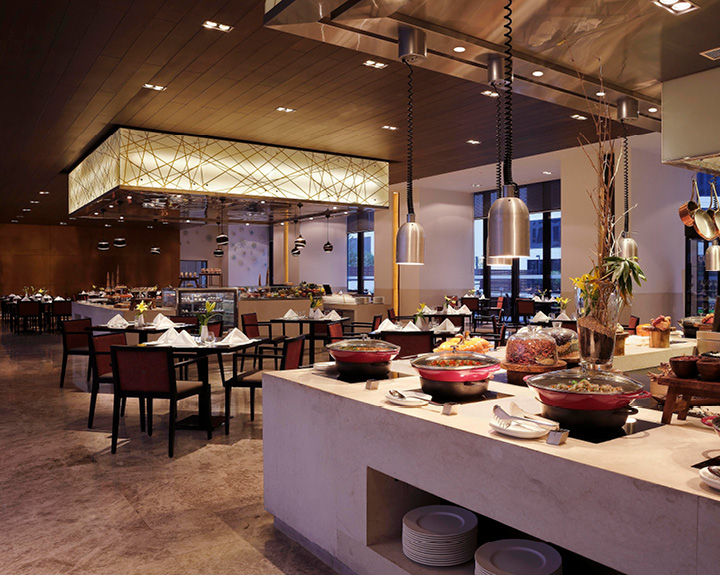 I begin my epicurean journey with Paya Yakhni Shorba, a lamb trotter soup, which is considered an elixir for health in many parts of India. I soon learn that the soup is one of the mildest offerings on the menu. It is warm and light, and sets the right tone for the meal to follow.
Next up is a non-vegetarian platter curated thoughtfully by Chef Ahmed. On the platter, I find Khau Gali Murgh Tikka, Mutton Seekh Kebab, Tandoori Jhinga, and Macchi Tawa Fry. Everything is cooked to perfection and tastes heavenly. The marination, the mix of spices, the cooking, and the presentation of the platter…everything is soulful.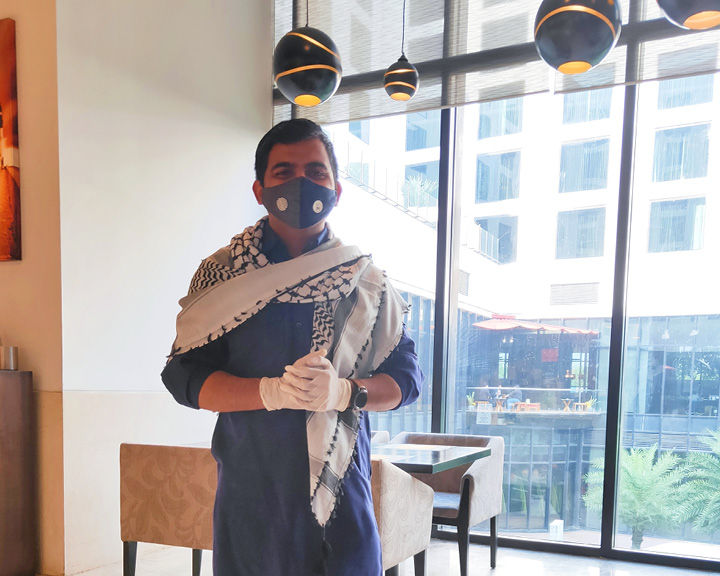 As I wait for the main course to arrive, I'm told that the first edition of the Mohammad Ali Road Food Festival held in 2019 was a super hit. And after indulging in this carnival, I'm a 100 per cent convinced too!
This year, however, the pandemic has changed the festival's layout. What used to be a buffet setup earlier has now been transformed into an open-kitchen format. You can witness live cooking stations, which—according to me—is aesthetically pleasing and interactive in its own way. As the mains arrive, I see a multitude of dishes occupying my table such as Gurda Kaleji Masala Pav, Bheja Masala Pav, Dal-e-Khaas, Tawa Mushroom Masala, Tawa Soya Keema Pav, and Paneer Tikka Masala. And, I have Lachcha Paratha and Aabi Roti on the side.
To say that the food is delectable will be an understatement. Chef Ahmed's seven generations of culinary heritage and excellence reflect in every serving. And the spread is pure bliss. For me, the Gurda Kaleji Masala Pav and Bheja Masala Pav are clear winners. If you're a vegetarian, I'd say, try their Tawa Soya Keema Pav and Paneer Tikka Masala.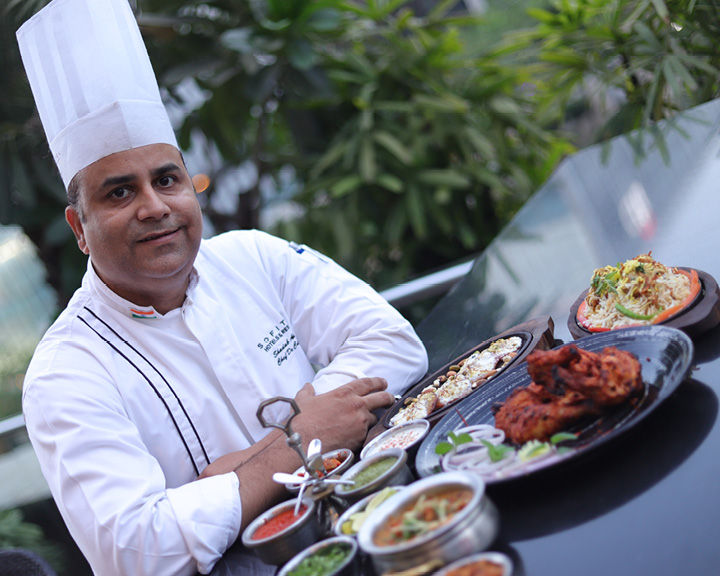 I conclude my feast with Sheer Korma, a Ramadan-special milk pudding loaded with vermicelli and nuts. The Noorani Kulfi Faluda—a frozen milk dessert made with vermicelli, chia seeds, rose syrup and dry fruits—is another noteworthy offering.
Going on until November 29, 2020, The Mohammad Ali Road Food Festival at Novotel New Delhi Aerocity is a delightful gastronomical experience that we'd recommend you try out.
Related: This Michelin Starred Restaurant In Budapest Is Serving Food On A Ferris Wheel