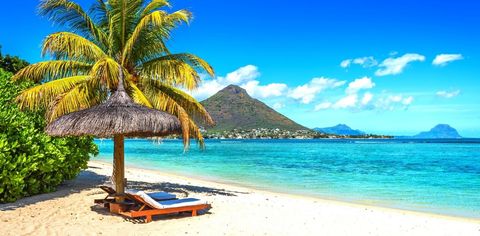 From October 1, Mauritius is set to reopen its borders for fully vaccinated international travellers. So, get ready to strike off this beach country from your bucket list! By Aneesh Kumar
Travellers can soon experience the clear blue waters of the Indian Ocean as they dip their feet into the waters of Mauritius' beaches. The country is set to reopen its borders on October 1 for fully vaccinated travellers from other countries.
View this post on Instagram
Reportedly, the prerequisites of visiting this destination include passengers carrying a valid negative RT-PCR report obtained within 72 hours before departure. This is to ensure that travellers explore Mauritius without any kind of restrictions.
While this move is the second phase of a planned reopening strategy, the first phase of reopening borders for travellers stays in place till September 30. This requires travellers to spend their vacations in "resort bubbles" for 14 days before they can explore the pristine beaches in the country, reports The National News.
View this post on Instagram
The successful welcoming of passengers entering the country at the moment has been possible because of the acceleration of the country's vaccination programme, says GDNonline, which has assured a safe environment and people.
As the borders reopen in phases, it is reported that about 13,22,232 vaccine doses have been administered to Mauritius' population, including residents. This means that almost half the country's population has been fully inoculated.
View this post on Instagram
Steven Obeegadoo, Mauritius' Deputy Prime Minister and Minister of Tourism, says, "Mauritius is delighted to be welcoming international visitors into our safe and secure environment on the island. We are in a unique position to be able to allow international visitors, both vaccinated and non-vaccinated, to our resort bubbles and quarantine hotels before allowing guests to experience the island's attractions," reports Trade Arabia.
He added, "The safety and security of Mauritian citizens, residents, and those visiting the island is paramount and we are grateful to those who have cooperated throughout the pandemic to make this possible. The acceleration of our vaccination programme has enabled us to partially reopen our borders and we look forward to fully opening our borders in October."
Related: Mauritius To Offer Free COVID-19 Vaccines To Long-term Visitors
Written By