The tourism success story of the Maldives gives many of its regional competitors a run for their money. Find out what's working for the island nation in the wake of the pandemic, and what its future growth strategy looks like. By Riaan Jacob George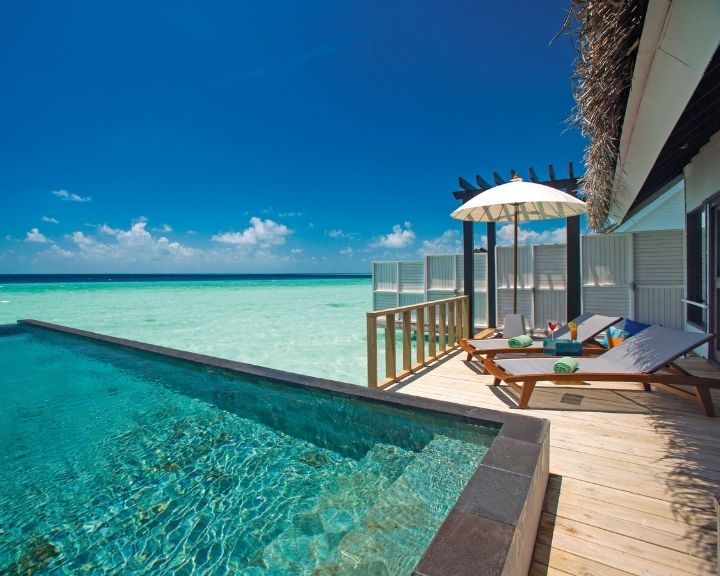 The positioning of the Maldives as a luxury destination has been a resounding success, with almost every major international luxury chain and independent hotel having representation there. The government's proactive stance at promoting the destination and raking in the tourist dollar has been clear since the early 1970s, when the first two resorts opened up. But it's only in the last three to four years that India has entered the top five feeder markets for the Maldives, thanks to increased connectivity and demand for luxury accommodation. In fact, numbers issued by the tourism ministry of the Maldives indicate that in 2019 India was the best-performing individual market, as arrivals recorded a year-on-year growth of 83.5 per cent, going up to 1,66,015 from 90,474 in 2018. Indian travellers had a 9.7 per cent share in the tourist arrivals pie.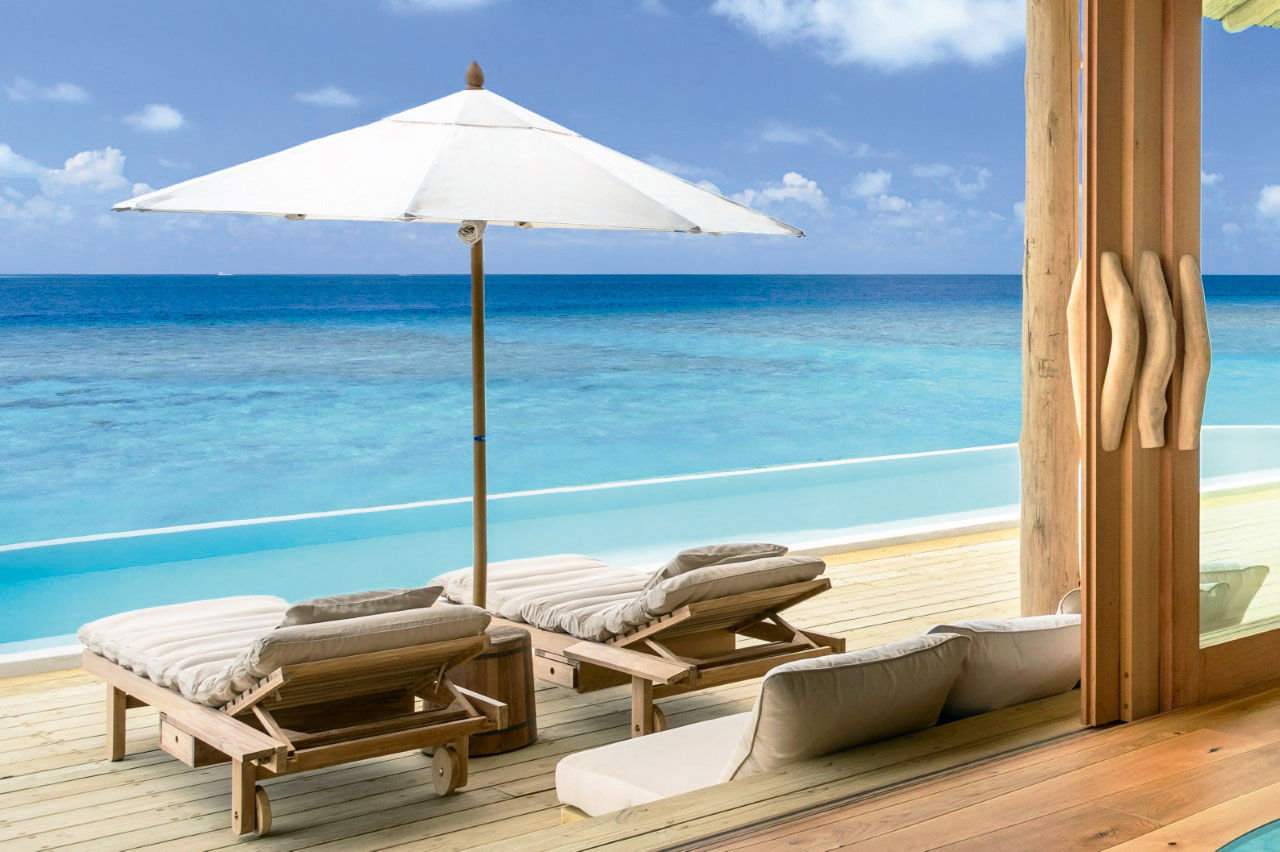 This year, the quick reopening of the Maldives to travel-starved Indians—with stringent safety procedures in check—has worked in favour of the island nation's hospitality market. The unique marketing adage of 'one island, one resort' has prompted Indians to hop on flights, resulting in a surge of occupancy rates. Stephane Laguette, chief commercial officer, Atmosphere Hotels & Resorts, says, "In these times, we are positioning the destination as a safe and secure place, beyond just luxury. The very nature of the 'one island, one resort' concept is such that travellers are isolated and do not interact with anyone beyond the hotel staff."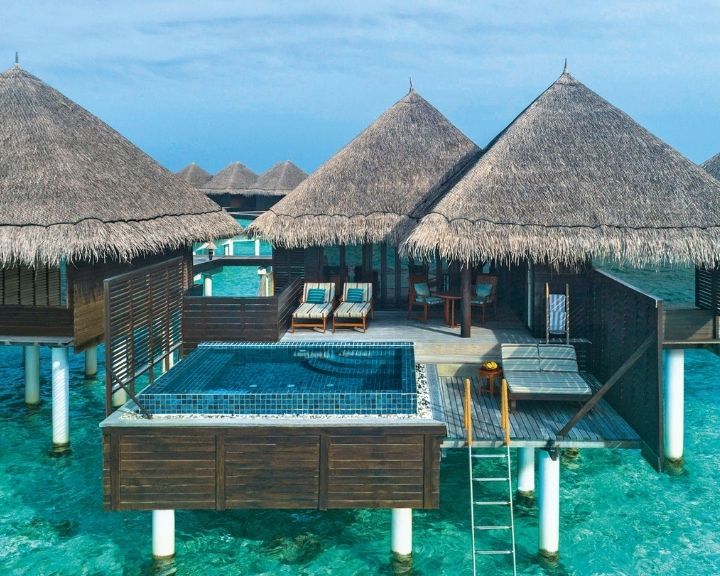 While hospitality markets around the globe are floundering, hoteliers are launching products here. A case in point is Laguette's group, which plans to launch its super luxe OZEN RESERVE BOLIFUSHI in December. Also, Soneva Fushi launched its spectacular water retreats in the middle of the Indian lockdown. In the post-lockdown phase, India features in the top five markets once again, clocking 2,345 arrivals i.e. 5.3 per cent of the total number.
The Maldives tourism board spokesperson reveals that the board has been in constant touch with civil aviation authorities to examine the bilateral agreements between India and the Maldives. So far, Indian carriers have been operating direct flights to Malé from Mumbai, Delhi, Bengaluru, Thiruvananthapuram, and Kochi, with the local carrier—Maldivian—also operating flights to Thiruvananthapuram.
INCREASED COOPERATION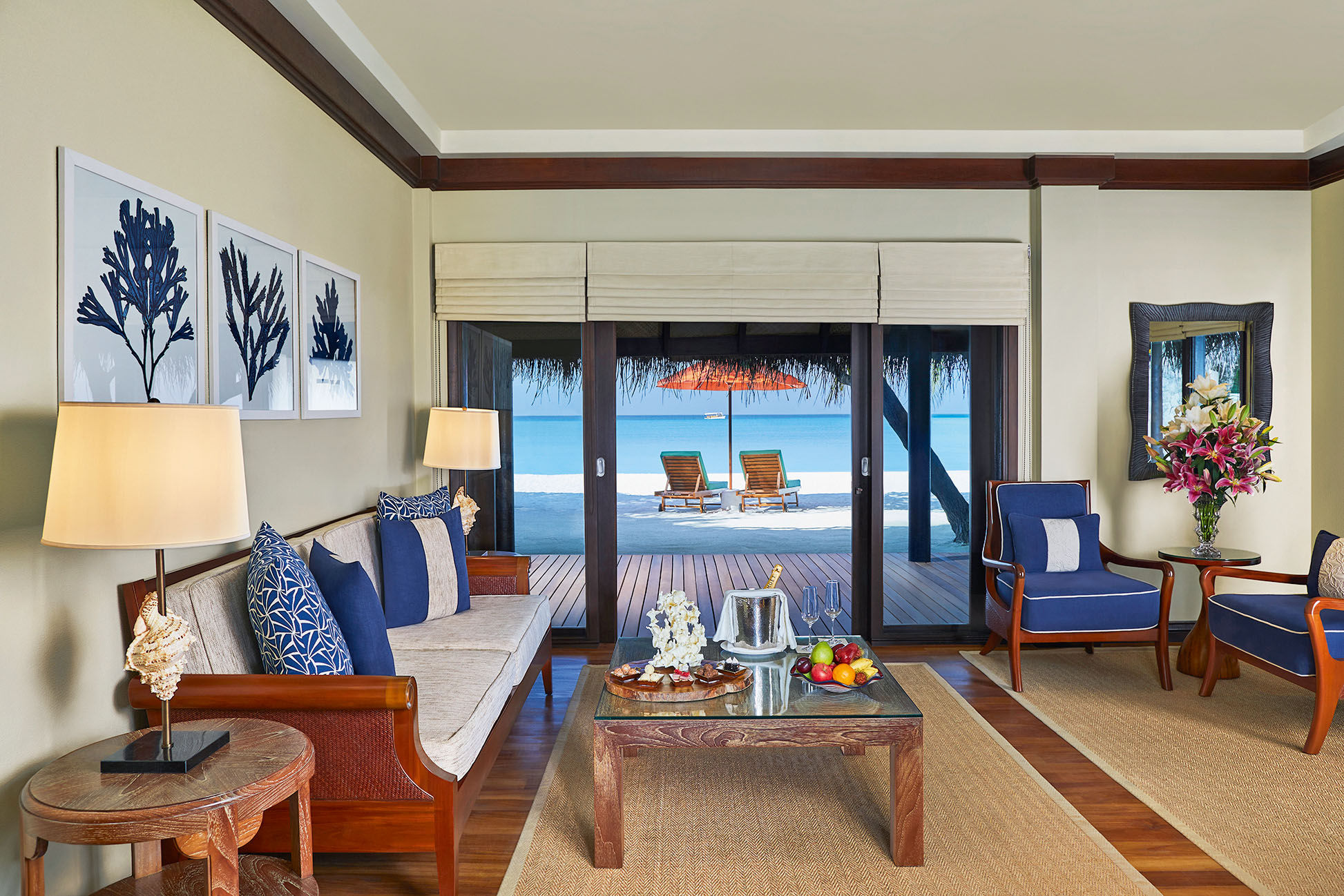 For an economy that relies heavily on tourism, it is imperative for government bodies and hoteliers to work together in terms of policy making as well as marketing efforts. Thoyyib Mohamed, managing director of Maldives Marketing & Public Relations Corporation (MMPRC), says, "We invited hoteliers to become members. Previously it was quite expensive, hence many stakeholders were left out. We have recently dropped our membership fee by 80 per cent so that even guesthouse owners can become partners. This is a great way for us to work together to formulate policy. We also work with 12 international PR agencies, who send us the right media opportunities and film crews. We, in turn, contact our members to bring them on as hosting partners." The MMPRC also uses its marketing muscle to bolster publicity for its members by buying enviable ad spaces and selling them to members at subsidised prices while footing the difference.
OWNING HOLIDAY VILLAS
An emerging micro trend in the Maldives that is predicted to gain steam in the next couple of years is villa ownership. A handful of Maldivian operators started offering it after the government opened up the possibility to foreigners. Sabeena Maniku is the director of Coastline Hotels & Resorts, which specialises in developing and selling high-end resorts. Maniku's company also owns Amilla Fushi, a niche luxury property in the Baa Atoll. Here, HNIs from around the globe can own a villa, at anything above USD 3.5 million (INR 25.9 crore). "Not only will owners of Amilla Fushi's villas have access to the hotel's facilities, but they can choose to put up their villa on our inventory and we can sell those nights for them, where they get a percentage of the tariff." Spearheading this trend on a neighbouring island is Soneva's Sonu Shivdasani, who, in 2011, became the first to offer villa proprietorship to foreign investors. He has managed to sell over 32 villas to 25 international owners. Siddharth Bhatia, director of FSR Travels, says, "The advantage of owning a villa is that there is a high cash yield when it's rented out to travellers, especially in a place like the Maldives where capital prices have steady and promising appreciation rates. Also, there is a great deal of savings when the owners visit the villa."
SUSTAINABILITY AT THE CORE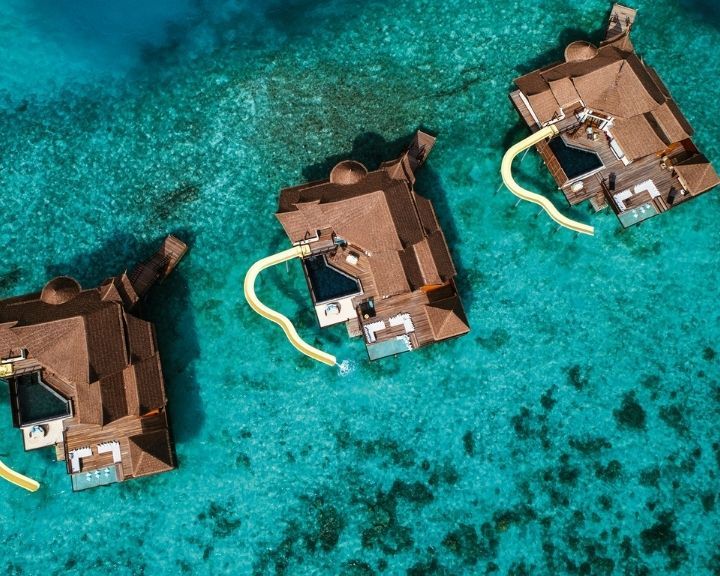 Given the country's ecological precariousness, sustainable tourism has emerged as a key narrative in tourism growth. Hotels across atolls have come up with missions of their own. This messaging has, over the course of time, become ingrained in the overall hospitality ethos. The Coral Rejuvenation Programme spearheaded by the Taj Exotica Resort & Spa has been lauded for its efforts to increase coral coverage in the hotel's surroundings by getting guests to sponsor a coral frame.
The unofficial father of sustainable tourism in the Maldives is Sonu Shivdasani, who, along with his wife, set up two iconic 'barefoot luxury' resorts—Soneva Fushi and Soneva Jani. Hinging on a unique philosophy—of promoting luxury with a conscience among big-ticket vacationers—Soneva has various initiatives to combat ecological issues. This has emerged as a marketing slogan of sorts for the hotel group.
THE WAY FORWARD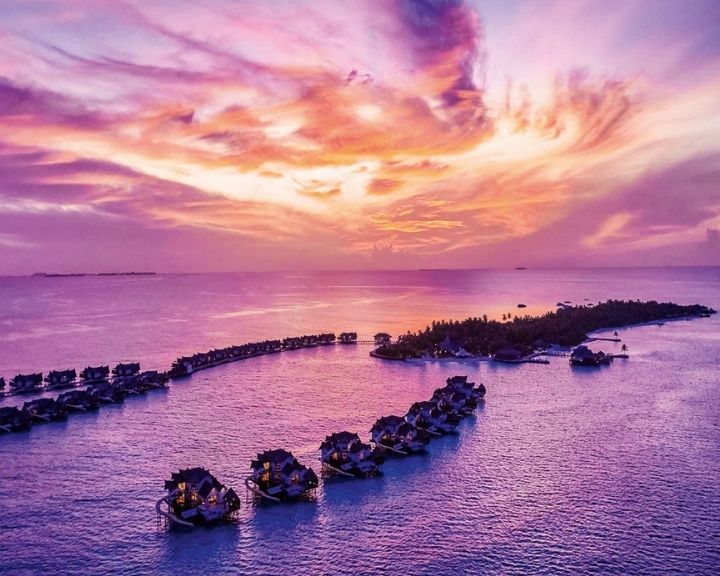 Experts suggest that increased marketing and publicity programmes can go a long way in positioning the Maldives as a key regional destination. Other ways include breaking the luxury stereotype and bringing in a more price-conscious category of traveller.
Atmosphere's Laguette says that tourism stakeholders and marketers need to focus on the geographic uniqueness of the Maldives and the 'one island, one resort' concept. Shivdasani predicts a simplification of expectations and demands in the segment. "Looking forward, there will be two extremes as we harness innovations to create unique personalised experiences but also focus on simple pleasures. Advances in technology will allow for even more personalisation within the industry, both in terms of connecting with the guests as well as creating one-of-a-kind offline experiences that can't be found elsewhere," he says.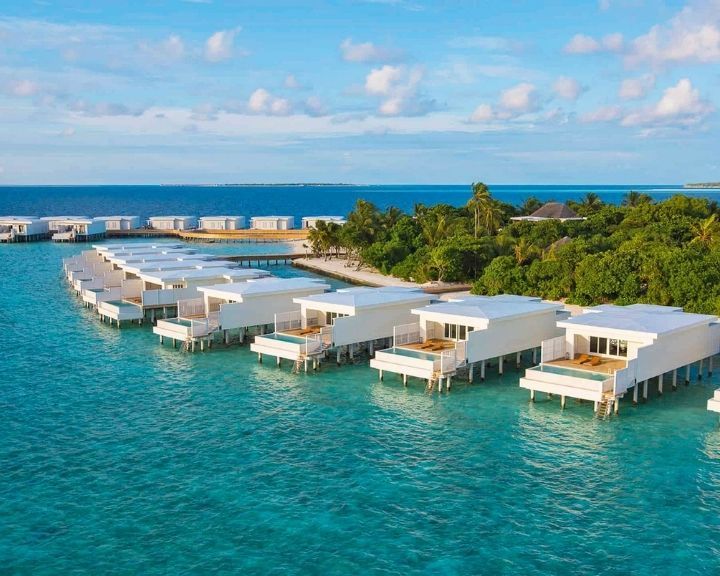 Maniku adds another interesting perspective, "The competition in the uber-luxury segment is tough, and every hotelier will agree that selling rooms at super high prices is becoming increasingly difficult. I predict that the four-star segment will rise in popularity. The bridge-to-luxury segment is surely more important than the uber-luxury segment. Going forward, the Maldives also needs to focus on repeat travellers and perhaps even target a younger demographic."
It's a thought that is echoed by MMPRC's Thoyyib Mohamed. "While we are known for our luxury hotels, there are a lot of affordable options as well. We have guest houses in Malé and on many other islands. This is a great way for us to promote immersive, cultural experiences that one might not always get at a resort. One of the challenges has been to showcase both the luxury segment and the affordable segment of the Maldives. Especially for our major source markets like India and China, we need to showcase the diversity of our offerings."
A Country Loyalty Programme
The Maldives is the first country to have announced a loyalty programme. Named Maldives Border Miles, the programme has three tiers and aims to boost the sluggish post- COVID tourism landscape. From December 2020, travellers will get points based on the duration of their stay and number of visits. These points can be redeemed later.
Related: Here's Why Maldives Continues To Be A Preferred Destination For International Travellers