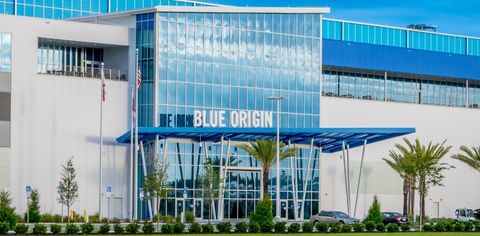 Did you know there is an Indian girl behind the making of the space-bound Blue Origin rocket? We tell you all about her! By Meenakshi Maidas
View this post on Instagram
Jeff Bezos' Blue Origin will launch its first human flight to space, New Shepard, today. But did you know that the team who built the rocket also includes a Maharashtra-born Systems Engineer, Sanjal Gavande (as per NDTV)? Notably, Bezos founded Blue Origin with the vision of people living and working from space to benefit the Earth.
Gavande completed her mechanical engineering from Mumbai before moving to the USA for a Masters degree at Michigan Technological University, reports Times of India. She had reportedly worked a few years in Mercury Marine and Toyota Racing Development before joining Blue Origin. "I am really happy that my childhood dream is about to come true. I am proud to be a part of Team Blue Origin," Gavande said to Times of India. Before applying to Blue Origin, Gavande reportedly applied to NASA as well, but couldn't join the civilian space programme due to citizenship issues.
View this post on Instagram
"From childhood, my daughter has been into space, and we are proud that from making car engines she has graduated to rockets," says Surekha Gavande, her mother who is a retired MTNL employee, to the media. Speaking to India Today, her mother says that the family had to battle gender stereotypes due to Gavande's choice of profession, and often questioned, being a girl, Gavande opted for Mechanical Engineering. Gavande's father, Ashok Gavande, clears the air. The retired Kalyan Dombivli Municipal Corporation officer notes that his daughter always wanted to build a spaceship, and choosing aerospace while pursuing masters was a result of this.
The Kalyan-born engineer has not only made her parents proud, but also the whole country.
Related: Did You Know, An Indian Origin Scientist Was Aboard Virgin Galactic For Its Maiden Space Voyage?
Written By