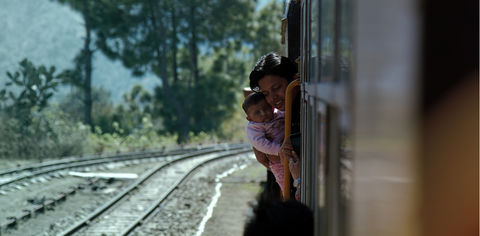 The Indian Railways left new mothers pleasantly surprised this Mother's Day when it introduced special baby berths for newborns in the Lucknow Mail. This is a pilot project aimed at facilitating women passengers travelling with their newborns. By Karan Kaushik
Baby berths in Lucknow Mail launched by Indian Railways
Happy Mother's Day.
A baby berth has been introduced in Coach no 194129/ B4, berth no 12 & 60 in Lucknow Mail, to facilitate mothers traveling with their baby. Fitted baby seat is foldable about hinge and is secured with a stopper. @AshwiniVaishnaw @RailMinIndia @GM_NRly pic.twitter.com/w5xZFJYoy1

— DRM Lucknow NR (@drm_lko) May 8, 2022
According to a tweet shared by the Divisional Railway Manager (DRM) of Northern Railway's Lucknow division, a baby berth has been set up in one of the coaches in the Lucknow Mail. The special seat for newborns is foldable and features a stopper for securing the baby. The Ministry of Railways, Government of India, also shared a tweet with pictures of the foldable baby berth in the Lucknow Mail.
Facilitating ease of travel for mothers travelling with their babies.

Indian Railways introduced baby berth on experimental basis in Lucknow Mail 12229/30, Coach No. 194129/B4, berth No. 12 & 60.
The fitted baby berth is foldable & secured with a stopper. pic.twitter.com/THZvL4MJhk

— Ministry of Railways (@RailMinIndia) May 10, 2022
News agency PTI has reported that the foldable baby berths have been fixed on the side of the lower main berths of the train to provide a comfortable travel experience to new mothers. The baby berth has been introduced in coach number 194129/B4's berth numbers 12 and 60 as part of the railway's pilot project.
According to railway officials, the baby berths are attached to the lower main berths and can be folded when not in use. Mothers can also lock them with a stopper to ensure the safety of their infants. The Indian Railways will seek customer feedback before officially launching the concept of baby berths on the rest of the trains it operates.
Each baby berth is 770 mm in length and 76.2 mm in height. Its width has been kept at 255mm. If the railways get a positive response from women passengers, it will roll out the details on Centre for Railway Information Systems (CSIR). Passengers will be able to book these baby berths the same way they choose lower berths for senior citizens.
Till the time the service is officially introduced in all trains along with a robust mechanism to book these baby berths, women passengers may request the on-board ticket examiner to exchange their seats with passengers travelling without babies.
So far, the railways have received a positive response from netizens on social media.
Related: Indian Railways' 20 'Made In India' Innovations Will Make The World Stop And Stare!
Written By