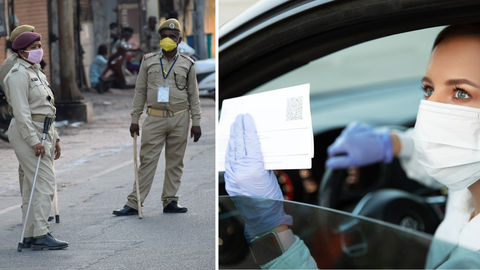 Editor's note: The global COVID-19 crisis has left each one of us deeply affected and we want to help. Burda Media India has organised a fundraising campaign to #FightBackWithTesting and donating RT-PCR test kits to the worst-affected areas in India, which will be secured from our testing partner Mylab Discovery Solutions. You can help these kits reach many more by donating for the cause or by adopting a kit. Click here to join the fight.
India is currently observing lockdown 4.0, which suggests that the situation is still worrisome. While staying at home is the best thing that you can do right now, however, if you must go out in case of any emergency, the lockdown e-pass will come handy. Here's everything you need to know about it. By Kumar Shree
Things To Remember
Any person or a group can apply for the lockdown e-pass.
While applying, it is compulsory to fill in all the necessary details before submitting.
Check the list of required documents beforehand and keep scanned copies.
Ensure having an active mobile number as this is where you will receive the OTP verification code.
You will receive an application reference number upon submitting the application. Keep this number for tracking the status of your request.
Once you receive the lockdown e-pass ensure to check the name, address, validity, and the QR code.
Keep both the soft and hard copy of this pass while moving out. Security personnel might demand it upon spotting you outside and this will let them know that you are permitted to travel.
State-Wise List Of Links For Lockdown E-Pass
Note: While you can navigate through the state options at this website for e-passes, we are listing it out individually, and in alphabetical order, for your easy access.
Related: Through The Lens: Here's A Portrait Of The World Under Lockdown
Written By