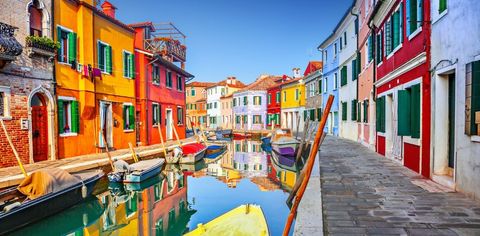 As part of its post-COVID-19 tourism revival plan, the Italian Ministry of Foreign Affairs has released its first video game showcasing Italy. We tell you more. By Yagnoseni Das Italy has unveiled one of its most innovative ways of promoting tourism: a video game named ITALY. Land of Wonders. The Italian Ministry of Foreign Affairs (MFA) made this announcement in an official press release.
Part of the Italian MFA's general post-COVID-19 programming strategy, the game aims to bring the rich cultural heritage and wonders of Italy to the global audience. Expected to attract both young and adult demographics, ITALY. Land of Wonders was released—via the country's dedicated portal for promoting Italian culture and language—in India on July 22 for both, iOS and Android.
According to the release, the video game is interactive and has several interesting characters that the users can use to explore the country virtually. In the game, the protagonist Elio (a reference to Helios, the Sun God in Greek mythology) is an old lighthouse keeper who, with the help of the 20 sparks, retrieves a night before from Italy's 20 regions and lights up the sun that shines brightly over the country. As the gameplay progresses, users discover Italian nature, cuisine, art, performance and design—the five main factors of Italian cultural heritage.
View this post on Instagram
Noting that the gaming market is a channel to disseminate content, including cultural and informative topics, Ambassador Lorenzo Angeloni, Director General for Cultural and Economic Promotion and Innovation, Ministry of Foreign Affairs and International Cooperation says that it's "our [Italy's] job" to leverage this opportunity to promote the European nation's culture on a global platform. "This is why we have embraced the mobile platform and are communicating in a way which is innovative not only for our Ministry but also for Italy's public administration in general. We are engaging with a younger audience with Italy. Land of Wonders, and it is our objective to engage people from all over the world and to get them interested in our country and its beauties; creating a sense of familiarity that can guide them, one day, to the actual discovery of our territories and our products," Angeloni adds.
He also says, "ITALY. Land of Wonders isn't just an enjoyable mobile game—it's a real Made in Italy product, skilfully mixing culture and technology."
With an engaging plot and appealing graphics, the game is sprinkled with fun puzzles, soundtracks of famous Italian opera, baroque, and movies. And with a collection of 600 articles filled with stories, news, fun facts and 3D reconstructions of iconic Italian landmarks, the game can also serve as a travel guide to first-time visitors.
Related: Many Adventures Unfolded When A Family Took A Road Trip From The UK To Italy Back In The 90s!
Written By