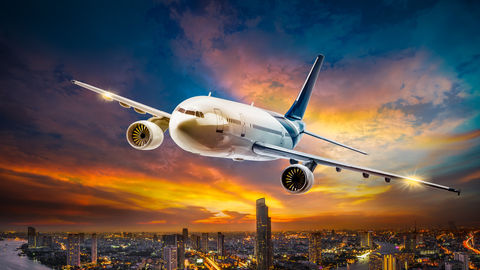 Editor's note: The global COVID-19 crisis has left each one of us deeply affected and we want to help. Burda Media India has organised a fundraising campaign to #FightBackWithTesting and donating RT-PCR test kits to the worst-affected areas in India, which will be secured from our testing partner Mylab Discovery Solutions. You can help these kits reach many more by donating for the cause or by adopting a kit. Click here to join the fight.
After resuming domestic flights in India from May 25, Minister of Civil Aviation of India, Hardeep Singh Puri has suggested that he will try to kickstart some international flights before August. By Kumar Shree
View this post on Instagram
India finally resumed domestic flight services starting May 25, Monday. All commercial passenger flights had been resting since March 25 when PM Modi declared a nationwide lockdown to contain the spread of the Coronavirus outbreak. Surprisingly, even before the domestic flights resumed, Hardeep Singh Puri had already dropped a hint about starting international flights.
As reported by The Indian Express, he said, "We will try to start a good percentage of international passenger flights before August… I can't put a date on it, but if somebody says can it be done by August or September; my response is why not earlier depending on what is the situation."
View this post on Instagram
Talking about domestic flights on the other hand, while the first day of operation saw a few hiccups, it is good to see that the service is gaining momentum. Ministry of Civil Aviation has issued new flying guidelines, which every passenger must adhere to. Some pointers include:
Reaching the airport at least two hours in advance
Installing the Aarogya Setu app is mandatory now
Undergoing thermal screening before entering the airport
Only web check-ins are allowed; no counter check-ins
Only two bags allowed — one check-in and one cabin bag, each
Passengers to get safety kits including mask, face shield, and sanitizer from airlines
In-flight meals and newspaper+magazine services discontinued for now
Passengers are advised to ensure minimal use of the lavatory
The ministry has also put a fare cap to prevent the sudden surge in ticket prices as the flights have resumed after a long gap.
Related: #SomeGoodNews: Domestic Flights Begin Operations With A Set Limit On Airfares
Written By