Rath Yatra, which is held annually in Puri, Odisha is touted as the oldest chariot procession in the world; it marks the journey of Lord Jagannath, along with Lord Balaram and Goddess Subhadra, from Puri's Jagannath Temple to their aunt's home–the Gundicha Mata Temple. With the commencement of Rath Yatra this year taking place on July 1, here are a few interesting facts that you must know about the glorious festival. By Priyanka Lamba
The three chariots of the Rath Yatra
The procession is also known as the festival of chariots because it witnesses the journey of three separate chariots for Lord Jagannath, Lord Balarama and Goddess Subhadra. While Lord Jagannath's chariot Nandigosha moves on 18 wheels, Taladwaja, the chariot of Lord Balarama, is set on 16 wheels. And, Goddess Subhadra's Padmadhwaja has 14 wheels.
A lot of effort goes into the making of these chariots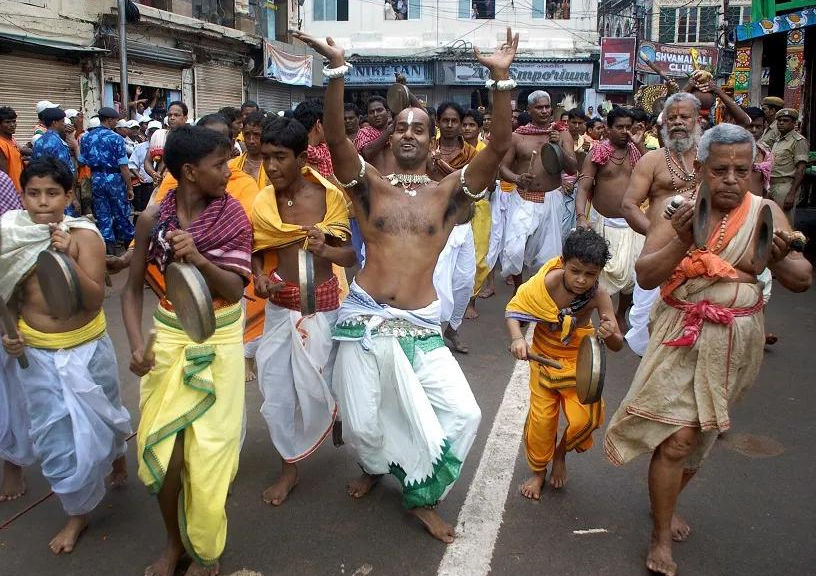 The construction of the chariots starts on the auspicious occasion of Akshaya Tritiya. Approximately 1,400 carpenters are employed every year to build the three chariots. The chariots are constructed without the help of measuring tapes; instead, an ancient technique of measurement is used where hands and fingers are employed to gauge the length and breadth of the vehicles. Moreover, wooden pegs and joints are used instead of metal nails in the creation process.
The chariot tops
View this post on Instagram
The tops of the chariots are made in a way that they replicate the structure of the Jagannath Temple towers. A team of 15 skilled tailors make the canopies from 1,200 metres of cloth.
The king shall serve the Almighty
Before the commencement of the journey, the Gajapati (king) of Puri is supposed to sweep the floor with a golden broom. This simple act of cleaning the lord's path symbolises that even the king is nothing but a mere servant of God.
Lord Jagannath's chariot refuses to move ahead during the Rath Yatra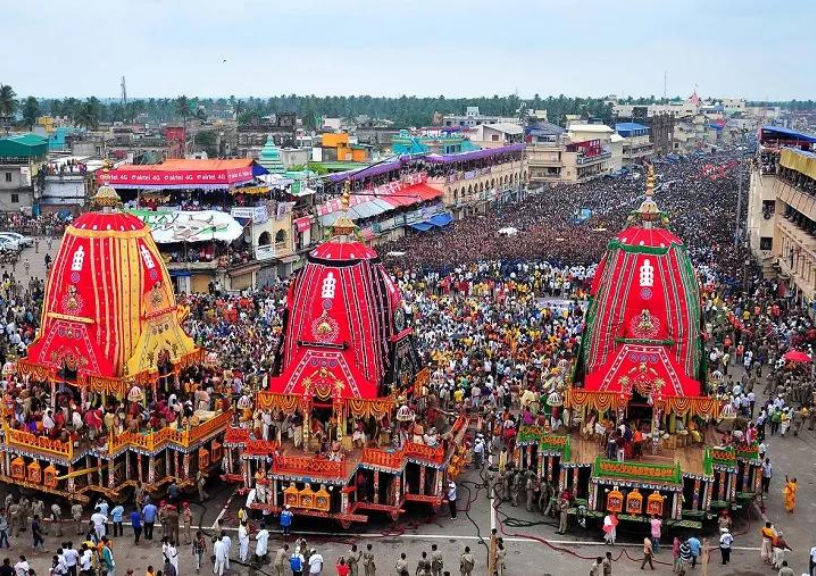 Many devotees who have attended the Rath Yatra have witnessed that Lord Jagannath seems reluctant to move, regardless of how many people are pulling his chariot. After hours of hard work, the rath finally moves, initiating the procession's forward march.
The expected downpour during Rath Yatra
According to records, there's not been a single Rath Yatra that didn't witness heavy downpour. The day of the festival is greeted by rainfall every year (without fail).
A festival that's open to all
The Jagannath temple practises many restrictions on regular days, including one that doesn't allow anyone other than Hindus to visit the temple. However, on the day of the Rath Yatra, anyone can seek blessings of Lord Jagannath and catch a glimpse of his idol, irrespective of their caste and religion.
The word 'juggernaut' comes from the name 'Jagannath'
The English term 'juggernaut' means "a huge, powerful, and overwhelming force." Drawing inspiration from the gigantic chariot of Lord Jagannath, the British coined this word when they encountered a massive chariot during one Rath Yatra festival.
Related: How Many Of These Iconic Shiva Temples In India Have You Visited?