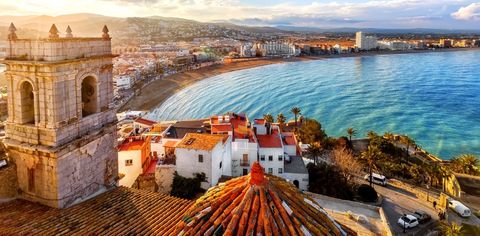 As per the latest travel updates, 12 nations of the European Union are accepting Covaxin as an accepted shot for those wishing to enter their boundaries. Check out the details below! By Anushka Goel
The World Health Organization (WHO) recently approved India-made Covaxin for emergency use. This opened up doors for thousands of Indians who wanted to travel but were not able to because of the non-approval of the vaccine. Now, with WHO accepting Covaxin, several countries, especially those from the European Union, are allowing those fully inoculated with the vaccine to enter their borders.
EU nations that are accepting Covaxin:
View this post on Instagram
As of today, 12 nations of the European Union are accepting Covaxin, according to the Schengen Visa Info website, the latest entrant on the list being Spain. The countries are:
Austria
Estonia
Finland
Greece
Hungary
Iceland
Latvia
Spain
Slovakia
Sweden
Switzerland
All of the authorities of these countries announced that they'll accept vaccination certificates indicating that the certificate-holder has been immunised with one of the vaccines approved by the WHO, which now includes Covaxin, as it was automatically added to the list when it received the green signal from the WHO.
Those vaccinated with Covaxin or any other WHO-approved vaccine in these nations will have to undergo the other precautions set by the specific nations, such as a mandatory pre-arrival negative COVID-19 RT-PCR test result and proof of full vaccination at least 14 days before travelling, among other things.
View this post on Instagram
Apart from these European Union nations, several other countries have also accepted Covaxin in its list of approved vaccines after the WHO's approval. Some nations, however, had approved Covaxin earlier. Now, with these nations accepting the vaccine, tourism is set to increase, as Indians will be able to explore more nations than they did amid the peak of the COVID-19 pandemic, with hopes that international tourism slowly returns to pre-COVID-19 levels. What's more, India is now accepting travellers from 99 nations, as reported by The Economic Times, which will further help improve tourism.
Related: With Two Jabs Of Covaxin, You Won't Have To Quarantine In The UK
Written By