We got in touch with luxury Indian hotels to understand the various safety measures they've undertaken to contain the spread of the pandemic, and what the Coronavirus outbreak could mean for their regular guests. Here's what they had to say. By Bayar Jain
In times of the pandemic, the tourism and hospitality sector is one of the worst-hit industries. The panic of travelling and staying in hotels is a justified fear. However, we got in touch with a few luxury Indian hotels to ease this anxiety and understand the various safety measures being undertaken to amp up the sanitation and hygienic practices at these places.
1. What are the various measures you have taken to ensure the safety of your guests and contain the spread of the virus in your hotel?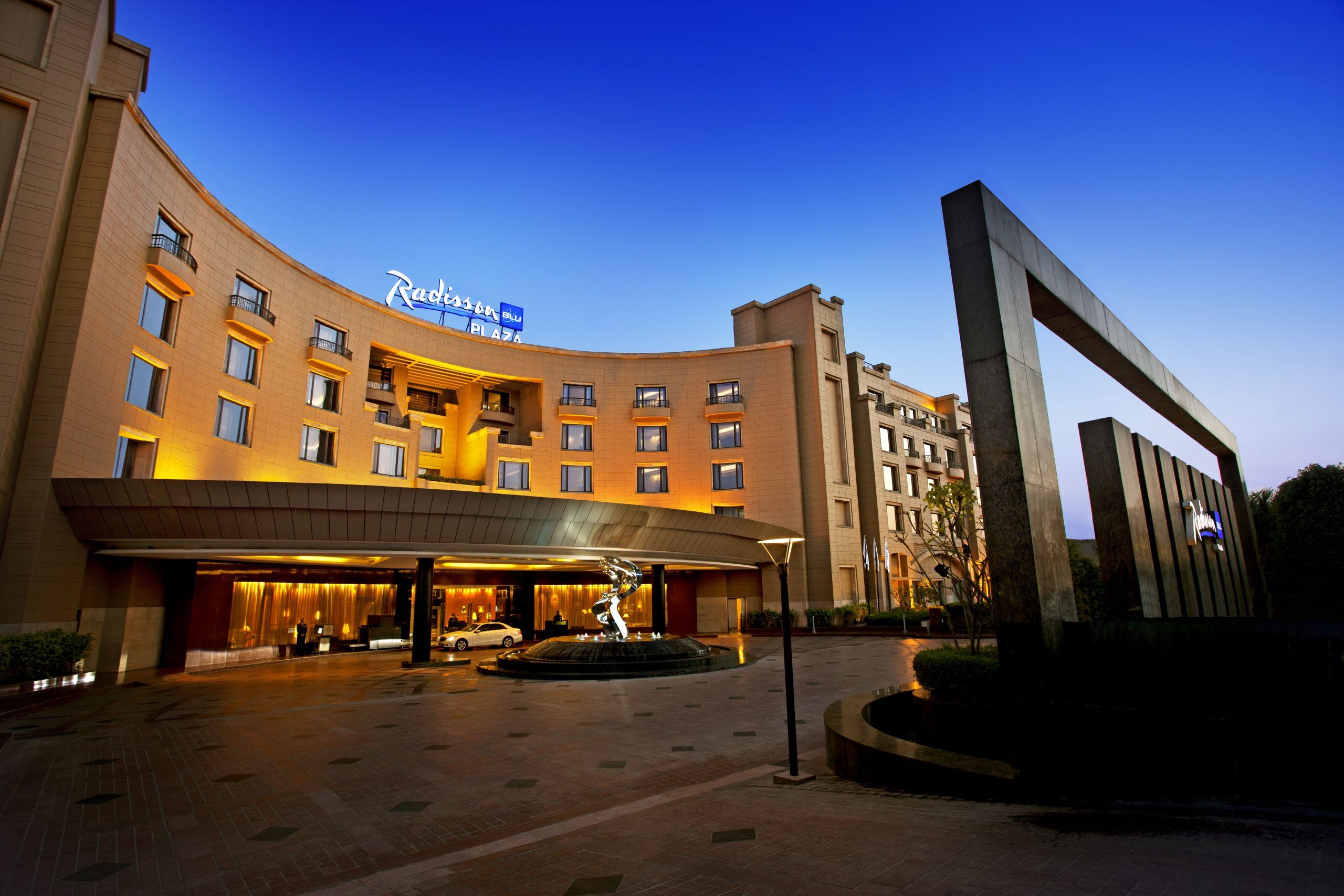 Radisson Blu Plaza Delhi Airport: We undertake reasonable precautions, and have advised our employees to limit non-essential travel. Apart from adopting the World Health Organisation's (WHO) recommendations, we have also installed hand sanitisers in every nook and corner of the hotel, including kitchens, gyms, spa, and other guest areas. We deep clean the kitchen and rooms every day, including sanitisation of all the equipment used. We've installed alarm systems in the restaurants and kitchen to remind our team to wash their hands at regular intervals. Disinfection dispensers have also been installed in the washrooms. Moreover, we would like to inform all our guests that we are an ISO 22000:2005 certified hotel.
Shangri-La's – Eros Hotel, New Delhi: We have increased disinfection in guest rooms and public areas, and have also enhanced our food procurement and handling procedures. Guests are requested to fill in a health and travel declaration form at the time of check-in. Apart from implementing temperature checks, we've also prepared face masks, sanitising gels, and other protective items for guests.
View this post on Instagram
Roseate Hotels and Resorts: Our hotels across various locations have ensured that they meet the latest guidance from the CDC and WHO on hygiene, sanitising and cleaning. All surfaces in the guest and employee common areas are being sanitised regularly to maintain the optimum level of hygiene. Hand sanitisers are also available at all prominent public spaces and our back office. Areas like the swimming pool, gym and the spa have been closed temporarily.
Conrad Bengaluru: In response to the coronavirus, we have taken additional measures developed in consultation with global and local public health authorities (including the WHO and Centers for Disease Control and Prevention) to make our cleaning and hygiene protocols even more rigorous. We have increased the frequency of cleaning our public areas (including lobbies, elevators, door handles, public bathrooms, etc.) and have continued the use of a hospital-grade disinfectant. We will continue to adjust food and beverage service in accordance with current food safety recommendations. We have also increased the deployment of antibacterial hand sanitizer.
2. How are you ensuring the safety of your staff?
View this post on Instagram
Shangri-La's – Eros Hotel, New Delhi: Apart from extending the same hygiene and sanitation practices that we've adopted for our guests, we're also monitoring the developments of the coronavirus related pneumonia outbreak very closely. We are in touch with local health authorities on the latest updates.
Radisson Blu Plaza Delhi Airport: We have started checking the temperature of all incoming guests and staff. Staff is advised not to touch their faces and to practice social distancing by standing at least three feet away from their guests and co-workers. We encourage our team to frequently clean their hands using an alcohol-based hand rub, or soap and water. We've also educated our staff on the signs and symptoms of the coronavirus infection.
Conrad Bengaluru: Our hotel teams are receiving ongoing briefings and enhanced operating protocols. We have also activated our regional and global response teams to provide around-the-clock assistance to our hotel, and are prepared to act swiftly should we be alerted to a case of coronavirus. All sanitation protocols carried out for our guests extend to our staff as well.
Roseate Hotels and Resorts: In order to ensure a healthy work environment, our staff undergoes temperature screening every day, and are equipped with hand sanitisers in all employee office spaces and back areas. Vendors are instructed to use masks and sanitise their hands before entering or touching any surfaces. Apart from regularly updating our employee with any new information by WHO, we have also given them a presentation and trained them on the protocols to follow. Although we've instructed employees and contractors to stay home if they are exhibiting even the slightest symptoms, key operation staff is now staying in the hotel as residents.
Accor Group: Accor India has initiated Accor Employee Wellbeing and Assistance Programme to help its employees remain calm under pressure, deal with difficulties and better resolve personal and professional issues. The programme gives team members 24/7 access to experienced and trained counsellors to help them achieve emotional well-being during stressful situations and support them in their quest for mindfulness.
The group has also announced an employee fund — ALL Heartist Fund — to give medical cover to its staff who don't have insurance. Moreover, Accor Australia has launched the Lifeworks – Total Wellbeing App, to ensure its team members have access to assistance, support and information during challenging times. In Greater China, Accor Academy, the Group's internal Learning & Development network has designed and launched a Chinese version of the Keeping a Positive Mindset training programme. In Thailand, Accor's Corporate Wellness Programme is teaching at home exercises to do during lockdown.
3. Are there any offers rolled out by your hotel to combat this situation?
Radisson Blu Plaza Delhi Airport: We are constantly updating our global cancellation policy to reflect the latest developments related to COVID-19 so we can offer our guests as much flexibility and comfort as possible. At the moment (March 25), our policy for individual guests allows free modification and cancellation — for stays until April 30, 2020 — of all existing and new reservations across our hotels worldwide. We have also introduced the Summer Bonanza Deal where our patrons can make reservations for a room at INR 5,999, which would a complimentary breakfast for two along with an option of lunch or dinner, and a beer bucket with five pints. Patrons can also avail 25% discount on all spa and salon services at R the Spa, and on all food and beverages as well. Early check-in and late check-out are also possible but subject to availability.
Roseate Hotels and Resorts: Currently, we have a limited period offer of the Presidential Suite at Roseate House New Delhi, which is inclusive of benefits like all meals; an Aheli Spa experience; a private butler; happy hours; complimentary mini-bar; and pick and drop facilities. Guests can book their room at this exclusive rate now, and avail the offer any time till April 2021.
Related: Here's A Round-Up Of What Major Hotels Are Doing Globally To Fight The Pandemic