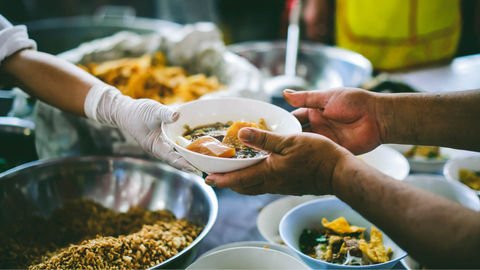 In a bid to feed those in need during COVID-19 pandemic, luxury hotel chains across India are distributing meals to workers and healthcare professionals. By Tanvi Jain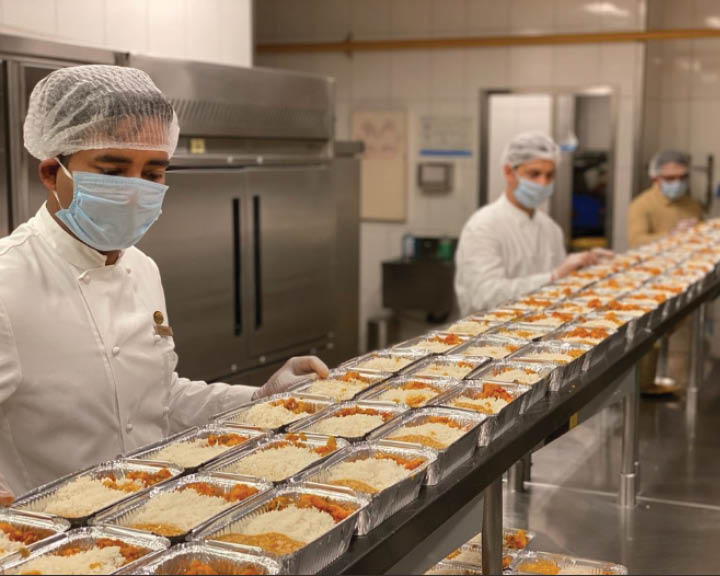 The Oberoi Hotels have been distributing packed meals to local district health offices, to further be donated to the underprivileged.
The Oberoi Gurgaon tweeted, "In such trying times, a small gesture can go a long way in helping those who need it the most. To this end, The Oberoi, Gurgaon is organising packed meals daily, which will be given to the local district health office to distribute to the underprivileged."
Another tweet shared by The Oberoi Grand Kolkata said, "Every positive step makes a difference to someone in need. Relief work for the underprivileged by the hotel's team is now a daily routine. . . . #day3 #KeepTheFaith #theoberoigrandkolkata."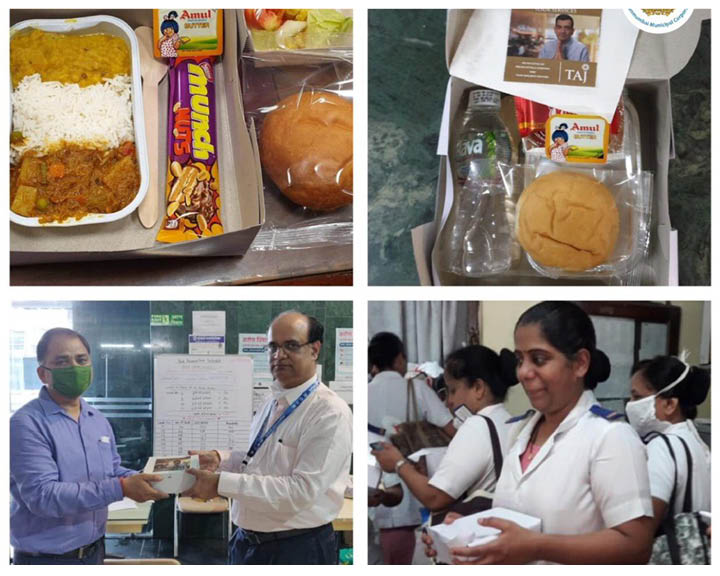 Taj Hotels recently confirmed on their Instagram handle that The Indian Hotels Company Limited (IHCL) has via its Taj Public Service Welfare Trust joined hands with renowned Chef Sanjeev Kapoor to provide meals to medical practitioners at hospitals.
View this post on Instagram
"IHCL, through its Taj Public Service Welfare Trust is joining hands with Chef @sanjeevkapoor to provide nutritious meals to doctors and medical staff at hospitals. Help us in expanding our reach and providing aid to those deeply impacted by the COVID-19 pandemic," the post mentioned. The move was appreciated by cricketer Virat Kohli on his Twitter handle. Industrialist Harsh Goenka also lauded the move.
3. THE Park Hotels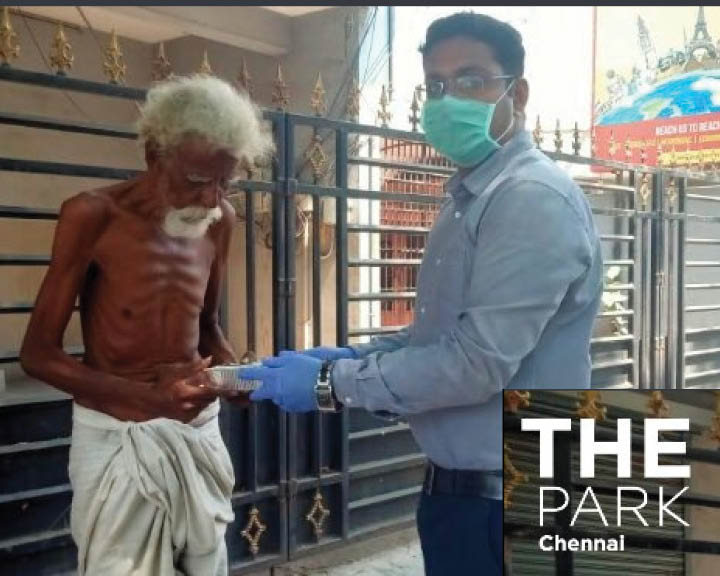 Apeejay Surrendra Park Hotels Limited (ASPHL) is offering countrywide support to those in need. The Park Hotels has launched a solicitous initiative, #THEParkHeartofHope to provide a helping hand to its guests and neighbours. Its hotels in Bangalore, Chennai, Calangute, Goa, Baga River, Goa and Hyderabad are doing 'Neighbourhood Services' especially for the elderly. The locals can directly call the hotels during any emergency or for any medical requirements. The concierge of the hotel will make sure it's available. The 24*7 service is open to anyone living within the radius of five kilometres from the location of the hotel, and without any additional charge.
ASPHL Managing Director Vijay Dewan confirmed the same, saying, "We have launched a neighbourhood service initiative, #THEParkHeartOfHope across our hotels, wherein anybody especially the senior citizens can call us for any help, be it groceries, medicines or food. The team will respond to the request immediately and take all safety precautions. We are also providing free food to the underprivileged and community warriors, on a daily basis."
The group also tweeted, "#THEParkHeartOfHope @thepark_hyd is distributing hygienic and fresh meals to the Greater Hyderabad Municipal Corporation cleaners and workers, along with underprivileged people and the traffic police. Twice a week, over 50 meals are distributed to all in need."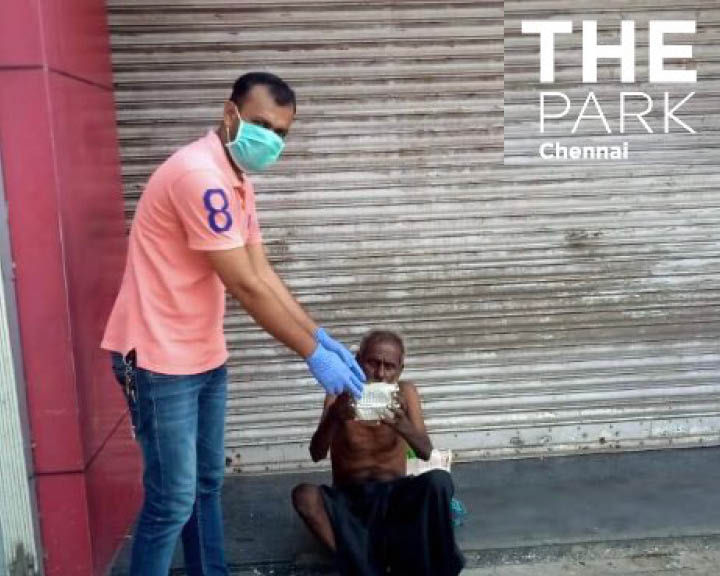 Zone by The Park in Kolkata is working with the West Bengal Government and has assigned 20 rooms on a daily basis for health practitioners. THE Park Bangalore has started a Free Food Hour, for the underprivileged and the community warriors. Every day from 5 pm to 6 pm, the hotel is providing a food bag with water, to all the daily wage workers, ambulance drivers, policemen, security and healthcare officials.
THE Park, Hyderabad is distributing 50 food packets twice a week to the underprivileged, GHMC workers, Traffic police, petrol pump staff, etc.; within a radius of five kilometres. THE Park, Chennai is distributing 50 hygienically packaged meals for the elderly, underprivileged and homeless in and around Nungambakkam region of Chennai, every day. The hotel has also distributed packed meals to doctors, nurses, paramedical teams, ward boys, of Government Hospital; and to corporation, sanitation and Police force of Chennai.
THE Park, Calangute Goa is serving as a Helpline Service for all emergency requirements in Calangute and Arpora area. THE Park Baga River Goa is also serving as a Helpline Service for all emergency requirements in Baga and Arpora area. THE Park Navi Mumbai is distributing packaged food once a week to about 50 underprivileged, workers, homeless and others in need, within a radius of five kilometres. Zone by The Park, Jaipur has also distributed packaged food to 40 underprivileged, workers, homeless and others.
4. Marriott
Hotels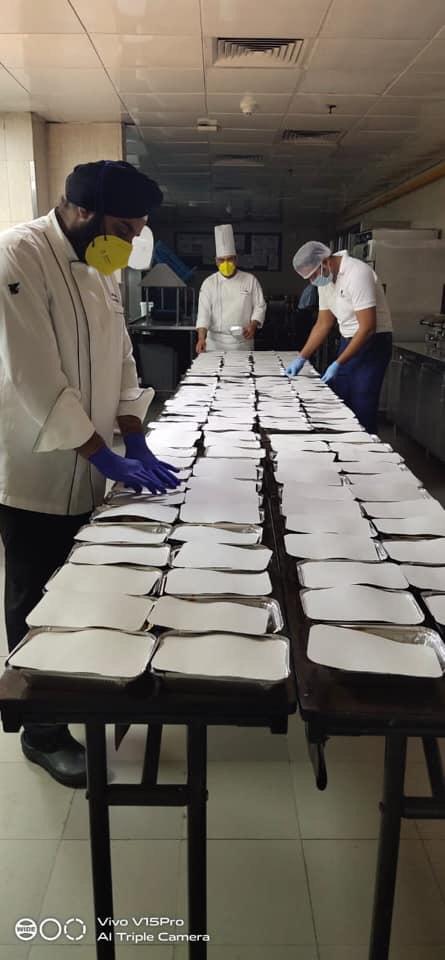 JW Marriott New Delhi Aerocity, are distributing 500 packed meal boxes every day, each of which have been prepared using the best ingredients by the hotel's chefs. These packaged meals are loaded into a car and then distributed by the Loss Prevention team in protective gears across Delhi NCR. Adding a little sweetness to the initiative is the fact that Mars chocolate teamed up with the hotel to distribute Bounty by Mars along with the meals. Moreover, reports further suggest, that JW Marriott, Pune, the Ritz Carlton and the Marriott Pune Hinjewadi, in collaboration with the Panchshil Foundation, are also distributing Care Packages containing 1 kg rice, 750 gm lentil, 1 litre of cooking oil and six eggs; all across the city. Marriott reportedly aims to distribute 30,000 packets through the city collector's office in Pune.
5. Sarovar Hotels & Resorts As a part of its new #ThinkingOfYouandCaringForYou initiative, the Sarovar Hotels & Resorts are providing basic essentials to the needy. While Efcee Sarovar Portico, Bhavnagar, is distributing safely cooked packed food, Hometel, Chandigarh is doing the same via DC's office. Similarly, Grand Hometel in Malad, Mumbai has prepared 250 packed meals for the needy, and Radisson Mumbai in Goregaon is distributing groceries to old age homes. Moreover, Marasa Sarovar Portico in Rajkot, Gujarat is distributing lunch to daily workers at Government hospitals. Ambrosia Sarovar portico, Haridwar is also preparing packed meals for the needy. While Golden Sarovar Portico, Amritsar is serving safely cooked packed food and groceries to the needy, Noorya Hometel Pune is giving cooked packed food to daily wagers and local police. Furthermore, the group has also started distributing handmade masks. Grand Hometel, Malad, has prepared 500 handmade masks, to further be distributed among slum dwellers, daily wage workers and others in need, with the help of the local authority. The Muse Sarovar Portico in Kapashera, New Delhi, has also prepared 500 handmade masks for NGO and others in need, within their vicinity.
Related: Here's Why These Hotel Chains Deserve A Special Bow During The Times of COVID-19
Written By