With a breathtaking view of Lake Léman and the majestic Mont Blanc in the distance, Hotel President Wilson, A Luxury Collection Hotel, Geneva, offers an incomparable setting for a magical wedding. By Team T+L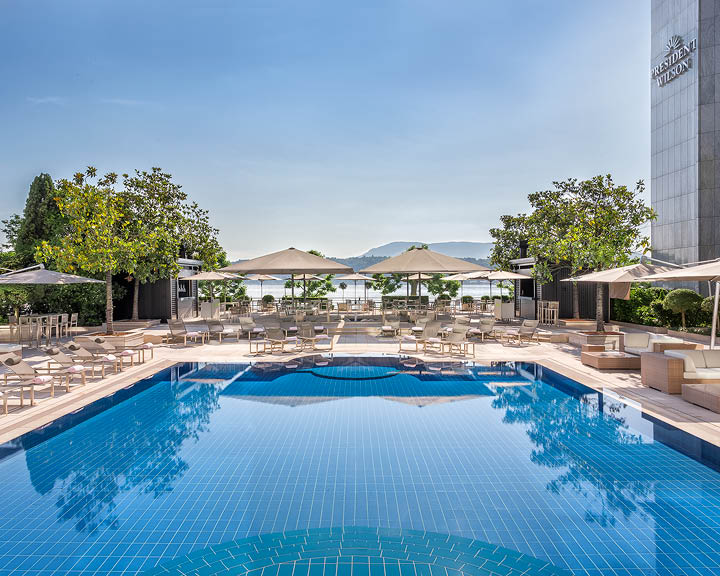 With a long history and an enviable location in the heart of Europe, the iconic Hotel President Wilson in Geneva ticks all the boxes for a posh wedding. Not too far from the vibrant city centre of Geneva, the hotel enjoys a tranquil environment. In the middle of Switzerland's French neighbourhood, it comes with an aesthetic backdrop and refined luxury.
From a 900-square-metre Ballroom, considered the largest among Geneva's five-star hotels, to a panoramic terrace overlooking the Lake Léman, the hotel is as ideal for a French Riviera-style reception by the pool, as for a gorgeous wedding ceremony typical to Switzerland. Whether you seek a classic set up, sophisticated details, or a dreamy affair, the venue comes with endless possibilities, thanks to its incredibly modular spaces.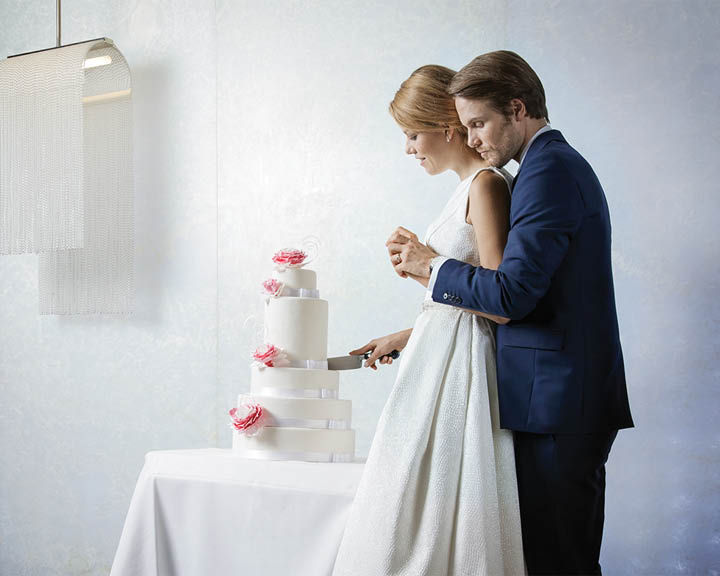 In addition to the exceptional setting, your guests will be treated to a unique fine dining experience, courtesy of the famous Michelin-star Chef Michel Roth, who previously held the position of Executive Chef at the Ritz Palace in Paris. Expect high-quality service, with a touch of the Swiss savoir faire. And let the ingenious pastry chef at the hotel make you a personalised cake—for the perfect dream-come-true moment for you and your guests. The hotel also benefits from the talent of a floral designer, who will be at your disposal to turn your imagination into reality. From the bride bouquet to the table centerpieces, including the decoration of the reception room and ceremony venue, enhance your wedding with a touch of elegance.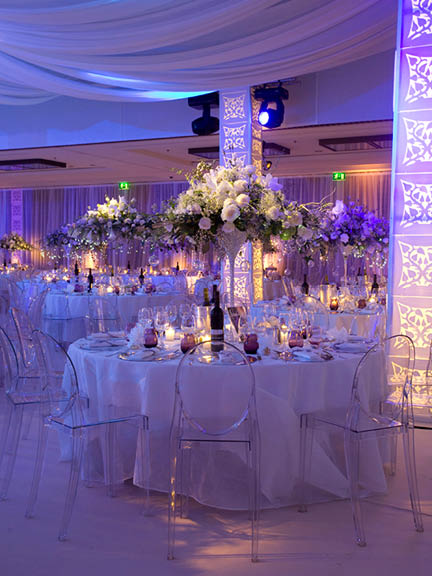 Indulgences continue at the hotel spa, the only one in Switzerland to feature luxurious La Mer Signature facial treatments and products, prized by celebrities. It all comes together with comfortable stay options. With 201 well-appointed rooms and 25 luxury suites that boast floor-to-ceiling windows wit wonderful views of the lake and the city, Hotel President Wilson makes sure you're well rested for the big day!
For more information, visit their website, or contact sales@hotelpwilson.com/+41-229066205.
Related: Fancying A Europe Trip? Go Explore These Hidden Gems Of Geneva