#TnlSalutes The Hospitality & Aviation Industries For Putting Up A Fight Against COVID-19
Editor's note: The global COVID-19 crisis has left each one of us deeply affected and we want to help. Burda Media India has organised a fundraising campaign to #FightBackWithTesting and donating RT-PCR test kits to the worst-affected areas in India, which will be secured from our testing partner Mylab Discovery Solutions. You can help these kits reach many more by donating for the cause or by adopting a kit. Click here to join the fight.
Major players in Indian hospitality and aviation are pulling out all stops to not just cope with the ravaging consequences of the pandemic but also help out the less privileged. #TnlSalutes these initiatives. By Riaan Jacob George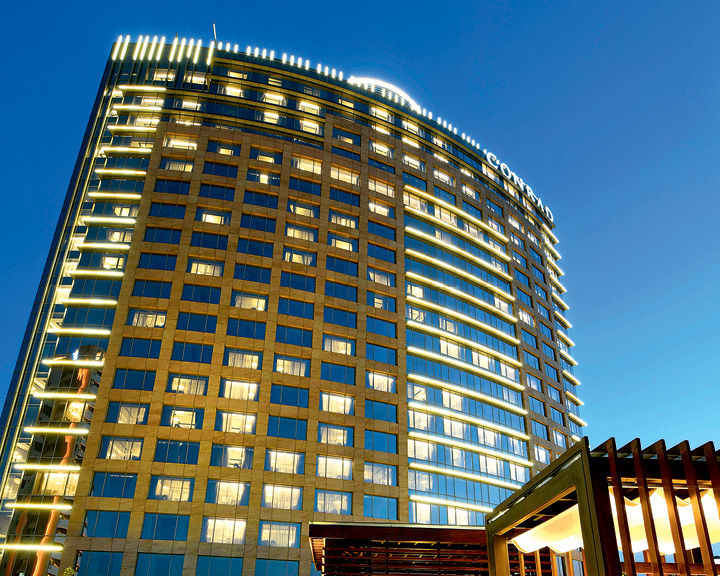 Apart from the travel industry, the hospitality and aviation sectors were the first to take a hit due to the pandemic. However, in spite of the pall of gloom that looms over these businesses, a glimmer of hope shines through as they put in place measures to take on the emerging 'new normal'. From revisiting the traditional notions of hospitality, flying, and dining, to keeping up with new hygiene standards, rethinking operations, strategising afresh with new marketing plans, introducing CSR initiatives and catering to stranded guests, the list is endless.
Rethinking Operations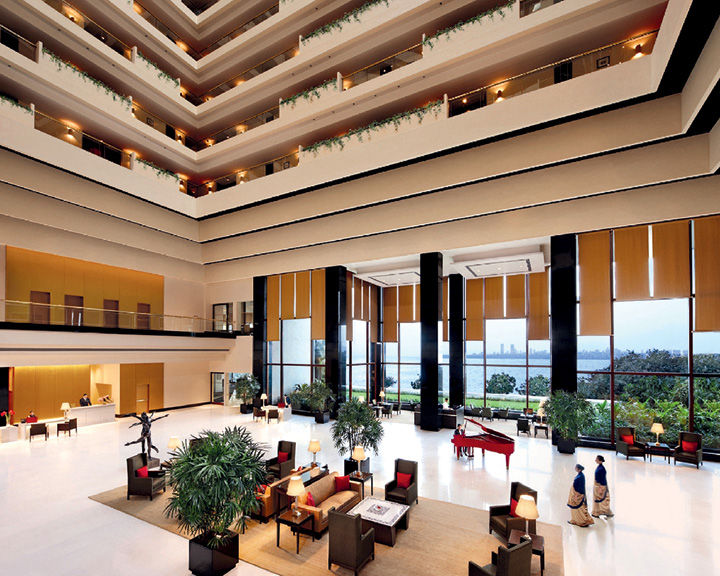 After this pandemic is dealt with, a new normal will dictate our hotel and airline experiences, at least in the immediate aftermath. A case in point is Hilton Hotels and Resorts (hilton.com), which is highlighting its new standard operating procedures. Hilton hotel teams are receiving constant briefings about safety and health, regular cleaning of the hotels' public areas has been stepped up, and hand sanitisers have been deployed across properties. Also, the teams are focussing strongly on social distancing for guests and staff alike—limiting the number of people at check-in, minimising physical contact, using disposable room service trays, implementing deep cleaning of rooms, etc. In addition, guests and staff have to undergo daily temperature checks. Sofitel Mumbai BKC is working with a reduced number of staff in F&B. Picture Courtesy: Sofitel MumbaiHilton has also partnered with Zomato (zomato.com) for home delivery of food from its properties' most popular F&B outlets. Another prime example of re-imagined SOPs is Conrad Bengaluru, which is certified by ISO Food Safety Management System, an international accreditation used to certify hygiene standards. From laundry being processed at high temperatures to utensils being washed in food-grade chemicals and putting into place enhanced measures at the receiving area for ingredients and food products, the hotel is going all out to ensure that stringent standards are met. Delivery vehicles are allowed in a staggered fashion, and all incoming perishable items are taken to the washing area for processing, among other practices. The hotel has also ventured into home delivery of its signature dishes, to ensure business continuity and to deliver fond memories of moments spent at the hotel to its patrons.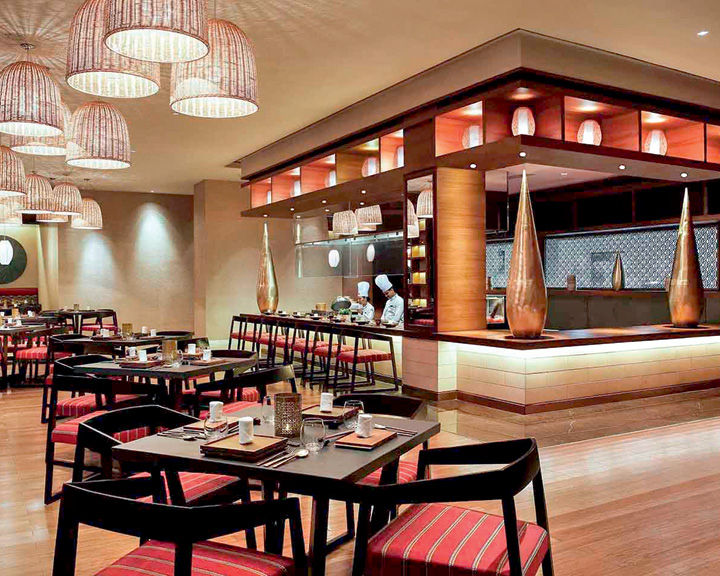 Vikas Kapai, General Manager, Sofitel Mumbai BKC (sofitel-mumbai-bkc.com), talks about how operation styles have changed within the industry, "We are working with a reduced staff in F&B and have only an à la carte menu at our all-day dining. As per Government regulations, public spaces like gym, spa, and salon have been closed, and large events and gatherings have been banned. In situations like these, we have minimal inventory operational at the hotel, and for this limited inventory, our operational staff are also limited. Most of our back-of-the-house team members are working from home and communicate via video. The reduced traffic to hotels will also have a cascading effect on revenue from F&B, MICE, and other areas. Budget re-allocations, diversion of marketing spend, postponing investment plans, and consolidation is among some of the measures that would have to be taken to plan for the upcoming months."
Catering To The Stranded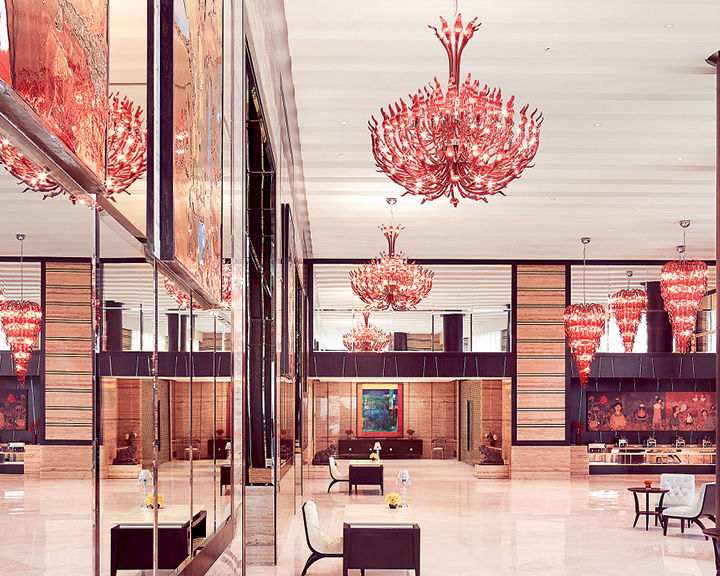 As the lockdown was announced, a number of hotels found themselves with guests, both domestic and international, who were unable to return to their respective cities. Hilton's hotel teams are coming up with innovative ways to keep stranded guests entertained; improvisations include providing in-room exercise routines, movie nights with snacks, and even board games for kids.
Meanwhile, Pullman New Delhi and Novotel New Delhi (all.accor.com) have provided its guests with Bose docking stations, a curated in-room dining facility, in-room active fitness kits and yoga mats, and the guests can even play fitness videos by scanning a QR code placed in the room. Similarly, JW Marriott Mumbai Sahar (marriott.com) has been giving its guests personalised services to ensure they feel secure and at home. Yoga mats and dumbbells have been provided to those who prefer to work out alone in their rooms. The team is ascertaining each guest's preferences to ensure that the chefs can cook accordingly.
Accommodating 'New' Guests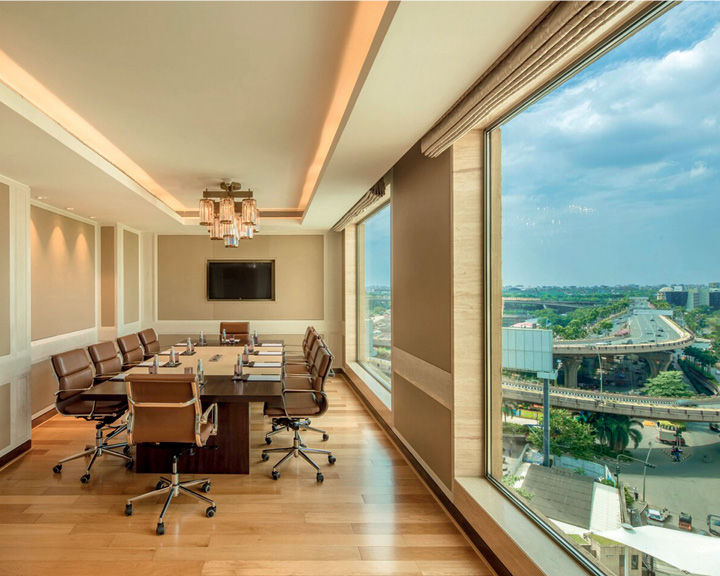 Hotels across the country have now started catering to a whole new set of guests— some taking in medical staff, others using their kitchens to cater to the community. At Indian Hotels Company Limited (Taj Hotels; tajhotels.com), nine properties have opened their doors to medical professionals. These include Taj Land's End, Mumbai; Taj Santacruz, Mumbai; as well as hotels in Madgaon, Guwahati, and Noida. In addition to this, nine of IHCL's Ginger Hotels (gingerhotels.com) have been converted into quarantine facilities.
The group's airline catering wing, TajSATS, has also started providing meals to medical staff in major COVID-19 hospitals in Mumbai and Delhi. Similarly, Taj West End in Bengaluru has ramped up its kitchen operations to provide meals to the city's Victoria Hospital.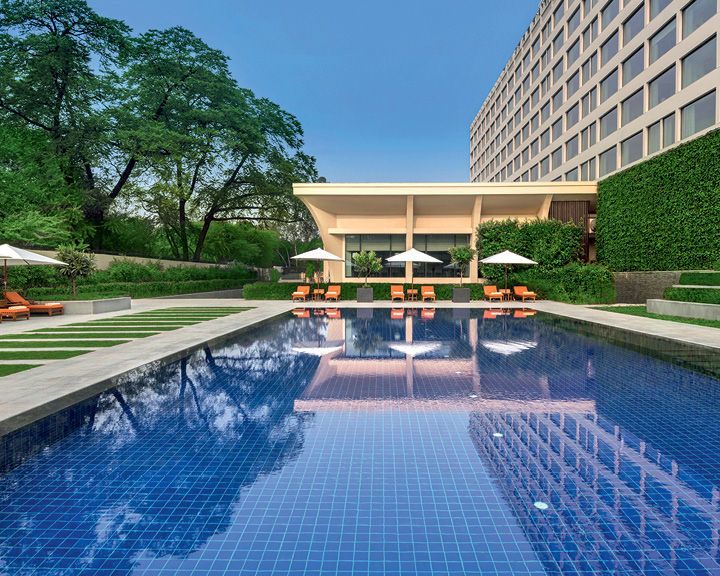 The Oberoi Group (oberoihotels.com) has also risen to the challenge. The Oberoi, New Delhi and The Oberoi, Gurgaon are providing packed meals to people who need them the most. In the financial capital, The Oberoi, Mumbai and Hotel Trident are offering meals to government agencies that are fighting the pandemic. The Oberoi Grand, Kolkata has partnered with the city's Missionaries of Charity to aid the underprivileged. The Clarkes Hotel in Shimla, meanwhile, has been ensuring that the town's differently-abled people receive their daily essentials.
In the same vein, ITC Hotels (itchotels.in) has been extremely active in the movement to provide food to migrant workers across the country. ITC Maurya has been distributing meals to migrant labourers in Delhi, ITC Gardenia in Bengaluru has been doing the same thing by donating 15 days' worth of food packets to the city's municipal corporation. Doctors at Mumbai's Kasturba Hospital are receiving meals from ITC Grand Central,
which itself has been identified as a quarantine centre by the Brihanmumbai Municipal Corporation.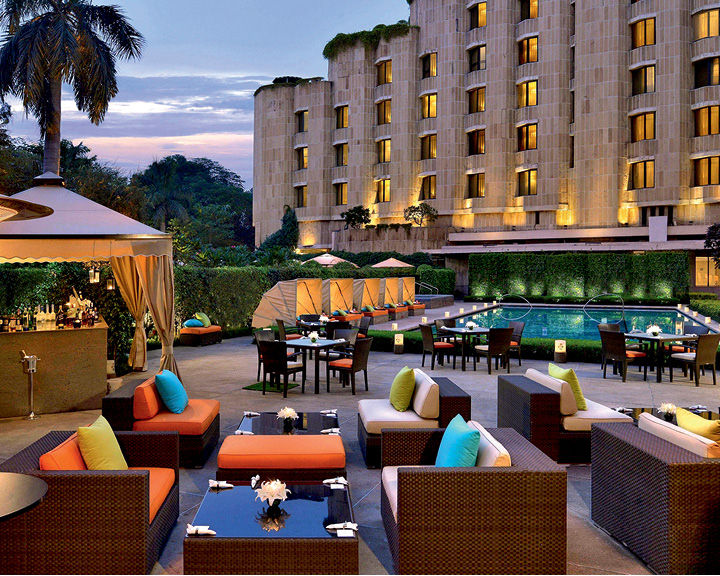 Aviation Leaders
How airlines will resume operations remains to be seen. Speculations indicate a reduced flight capacity, different ways of serving F&B, and re-imagined airport procedures. In the meantime, here's what three of our carriers have been doing.
Vistara
Vistara's brand new Boeing 787-9 Dreamliner was grounded no sooner than it arrived in India from Seattle. However, the airline has put it to good use by deploying it on humanitarian missions. The aircraft will fly essential supplies between different cities in India. Each flight can ferry 20 tonnes of medical supplies and equipment. airvistara.com
Air India
The national carrier has been consistently organising special charter flights for Indian citizens stranded in the most high-risk countries, including China, Italy, and Japan. It has also operated special flights to Europe to ferry back European nationals who were stranded in India. airindia.in
SpiceJet
The airline has received praise from all quarters for consistently using its aircraft to ferry essential cargo across the country. It has also begun 'cargo-on-seat' operations, where permissible cargo is transported inside the cabin of a passenger aircraft. SpiceJet also recently flew in medical supplies from China to India. spicejet.com
Related: Here's Why These Hotel Chains Deserve A Special Bow During The Times of COVID-19