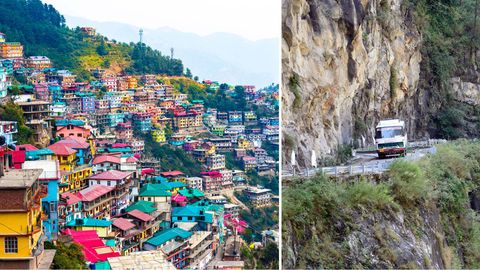 Editor's note: The global COVID-19 crisis has left each one of us deeply affected and we want to help. Burda Media India has organised a fundraising campaign to #FightBackWithTesting and donating RT-PCR test kits to the worst-affected areas in India, which will be secured from our testing partner Mylab Discovery Solutions. You can help these kits reach many more by donating for the cause or by adopting a kit. Click here to join the fight.
After flights and trains, travelling by road via public transport will soon become a reality. Himachal Pradesh has resumed bus services from today. Keep reading to know more about the latest development. By Upasana Singh
Upon the recommendation of the Cabinet sub-committee, the state Transport Department of Himachal Pradesh has decided to start operating intra-district and inter-district public transport services. With the government's approval, the bus services are set to resume on June 1.
View this post on Instagram
State Transport Minister Govind Singh Thakur said that as both the Centre and the state governments have started easing curfew restrictions, things will return to normal in an organised and phased manner. However, this will be done only after assessing the entire scenario in Himachal Pradesh.
Public transport including buses will run with 60 per cent capacity to maintain social-distancing norms. The minister further stated that the Himachal Pradesh government has urged private operators to resume bus services with the Himachal Road Transport Corporation (HRTC) from June 1. In view of public demand, bus fares have also not been increased. As reported by The Tribune, Thakur said, "We have waived the state road tax and have postponed payment of fees and other taxes till July. We will consider their other demands as well but will not increase the bus fare as we cannot burden the public." This is a relief for the common people in the hill state who use the bus services regularly.
The Transport Department will provide sanitisers, masks, and face shields to bus drivers and conductors. Law and order will be ensured by the district administration.
View this post on Instagram
Over 2,200 public buses will begin operating this week in different districts of the state. But movement by road will not be permitted in containment zone areas. It is mandatory for passengers to wear a mask or cover their faces to prevent the risk of COVID-19 transmissions.
Related: Himachal Pradesh May Transform Into A Tourist Quarantine Destination
Written By