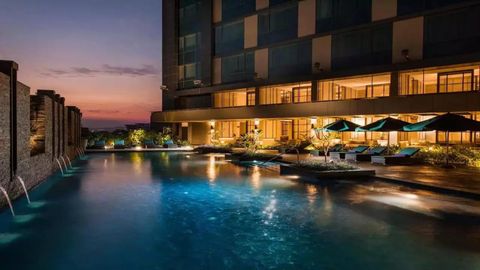 Setting new standards for employee satisfaction, Hilton takes the crown as 'India's Best Company to Work For' in a felicitation by Great Place To Work India, a global authority on workplace culture.
When Conrad Hilton, an American businessman, opened the first Hilton hotel in 1925, his vision was to create the best hotel in Texas, USA. Today, the multi-city luxury hotel chain is a globally respected brand, providing exceptional hospitality experiences to travellers, courtesy of more than 584 hotels spanning across six continents.
But beyond providing luxurious comforts to its guests, Hilton Hotels & Resorts also extends this warmth to its team. Recently, the hotel chain earned the top spot as India's Best Company to Work For by Great Place To Work India, a global authority on workplace culture. With this accolade, Hilton Hotels & Resorts cements its commitment to delivering unparalleled guest experiences while prioritising the well-being and inclusivity of its employees, too.
Chris Nassetta, the President and CEO of Hilton, adds,"We are a business serving people, and our team members extend their passion for hospitality beyond our hotel walls every day."
Hilton's Vision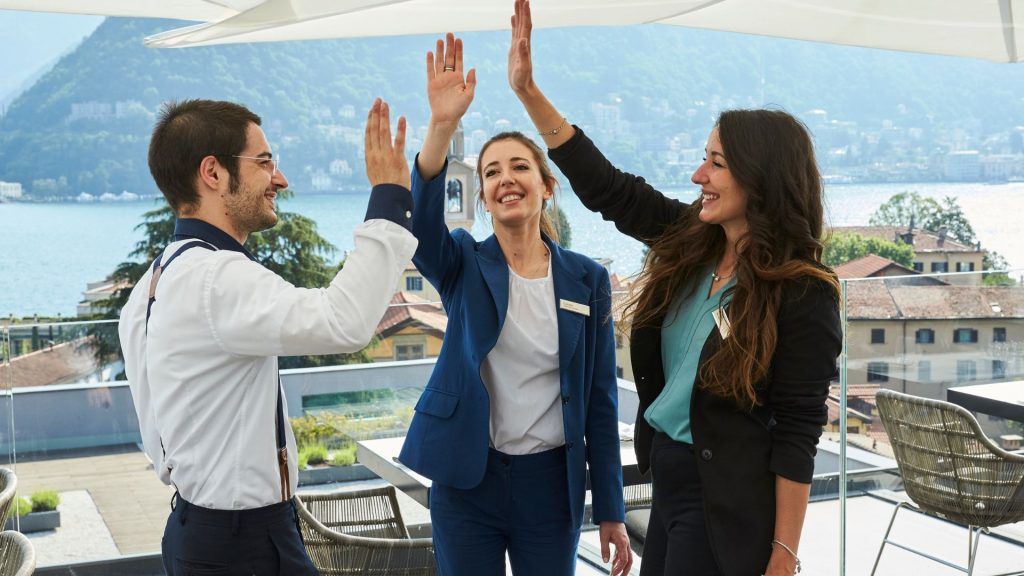 As per the hotel's official website, warm hospitality is at the core of Hilton Hotels & Resorts' operations. This vision drives the company to go above and beyond in providing remarkable guest experiences. This is visible through their passion for delivering outstanding hospitality, upholding integrity by doing the right thing, demonstrating leadership in the industry and communities, encouraging teamwork in all endeavours, and taking ownership of actions and decisions. These values, thus, helped the team create a strong foundation for its success.
Unity In Diversity
But that's not all! Diversity lies at the heart of Hilton's ethos, states the official website. According to the website, the company dedicates itself to creating an equitable and inclusive workforce that embraces individuals of all backgrounds, ages, genders, sexual orientations, nationalities, ethnicities, disabilities, military and veteran status, cultures, and viewpoints. It firmly believes that by fostering an environment where team members can be their authentic selves, it can help create welcoming spaces for all. With its global brands serving as meeting places for people to connect, it strives to ensure that everyone feels included and valued.
Global Recognition
View this post on Instagram
Great Place To Work, an international authority on workplace culture, has been identifying outstanding companies for over 30 years. Considered the gold standard for defining great workplaces, the team has developed a thorough extensive and rigorous research to earmark the deserving few. In the assessment process, organisations undergo scrutiny in two aspects: the Trust Index survey and the Culture Audit. The former measures the quality of employee experience, seeking anonymous feedback on key behaviours that drive trust in management, connection with colleagues, and loyalty to the company. The latter evaluates leadership strength, meaningful values, practices, and programs that shape employee experiences and build trust. These assessments provide a comprehensive understanding of an organisation's culture and employee satisfaction.
Yeshasvini Ramaswamy, serial entrepreneur and CEO of Great Place To Work India, congratulated Hilton and said, "Together, we can build a future where every organisation embraces the 'For All' approach and creates workplaces where everyone feels a sense of belonging and realises their full potential."
Related: These Hilton Hotels In India Make For Super Comfortable And Luxurious Stays
Written By