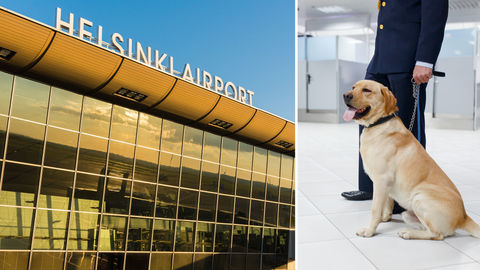 After Dubai, Finland will now deploy sniffer dogs at Helsinki Airport to detect COVID-19 positive passengers. Here is what we know about the new initiative. By Amitha Ameen
View this post on Instagram
Can trained sniffer-dogs detect COVID-19 or not seems to be the million-dollar question on the minds of researchers around the world. While England and Iran have already started working on training dogs to sniff out COVID-19 through the smell of the virus, a German study has even gone on to say that sniffer dogs can identify COVID-19 with a high accuracy rate, and Dubai Airport has already deployed these dogs to detect COVID-19 positive passengers.
Now, the latest to join in on the sniffer-dog bandwagon seems to be Finland as they have deployed trained dogs to detect the virus at the Helsinki Airport. As part of the pilot project, authorities have deployed 15 dogs and 10 instructors at Finland's Helsinki-Vantaa airport.
View this post on Instagram
One of the dogs, Kossi, who is a rescue from Spain and was trained as a sniffer dog in Finland has previously worked on detecting cancers. While no conducive tests on dogs' efficiency have been released yet, the Helsinki Airport authorities are performing the tests on volunteers who are suspected of having the virus. The passengers are also instructed to take a swab test to confirm the same as well.
"What we've seen in our research is that the dogs will find (the disease) five days before they (patients) get any clinical symptoms. They are very good (at it). We come close to 100-per cent sensitivity," said Adjunct Professor at the University of Helsinki, and specialised in clinical research for companion animals, Anna Hielm-Bjorkman (as reported on Reuters).
Related: #DreamEscapes: Here's Why A Sauna Therapy In Finland Is The Key To Feeling Good
Written By