Designers Falguni & Shane Peacock Check-in At Grand Hyatt Kochi Bolgatty On Their Maiden Trip To Kochi
Since it launched three years ago, Grand Hyatt Kochi Bolgatty has become the go-to destination for travellers visiting the port city. Fashion designers and creative couple Falguni Peacock and Shane Peacock check-in to the hotel on their first trip to Kochi.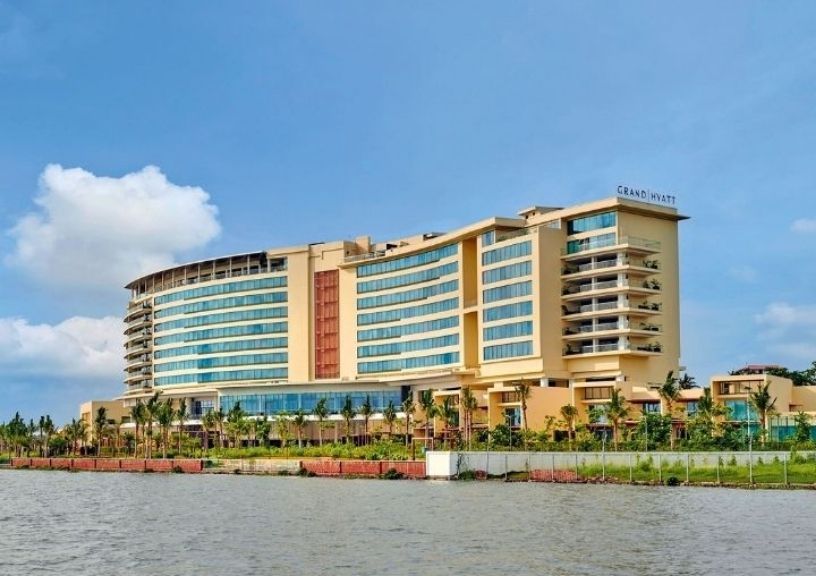 Being parents to a teenager and two dogs and running an international fashion label, we seldom get to spend quality time together. Travels to the most exotic of destinations, too, involve work more often than not. So, once in a while, a holiday that feels like a staycation for two is good for us. With most international borders shut this year, we decided to head to Kochi to experience a slice of 'God's own country'.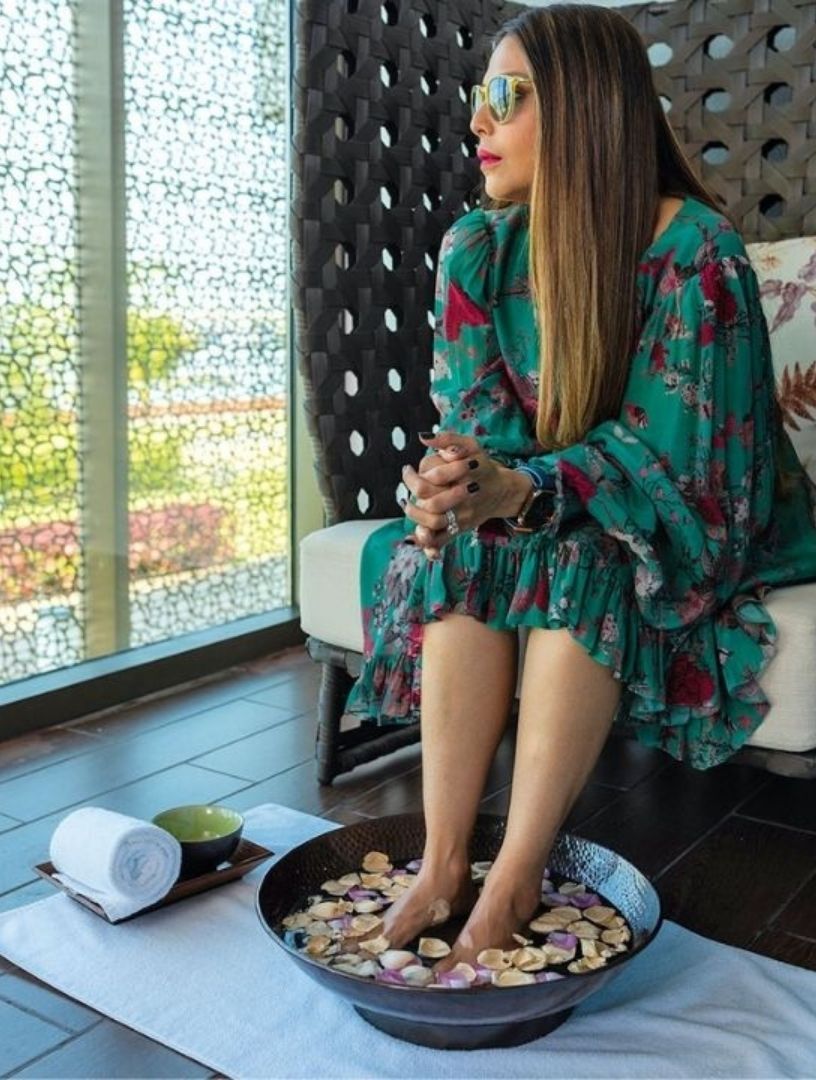 The beautiful Presidential Suite at Grand Hyatt Kochi Bolgatty is our home for a promising weekend. Equipped with a kitchenette, an elegant study, a guest room, and a large living area with floor-to-ceiling windows, it is the perfect place for a lavish stay. The suite is on the seventh floor of the hotel, and its terrace balcony affords hypnotic views of the backwaters of Lake Vembanad.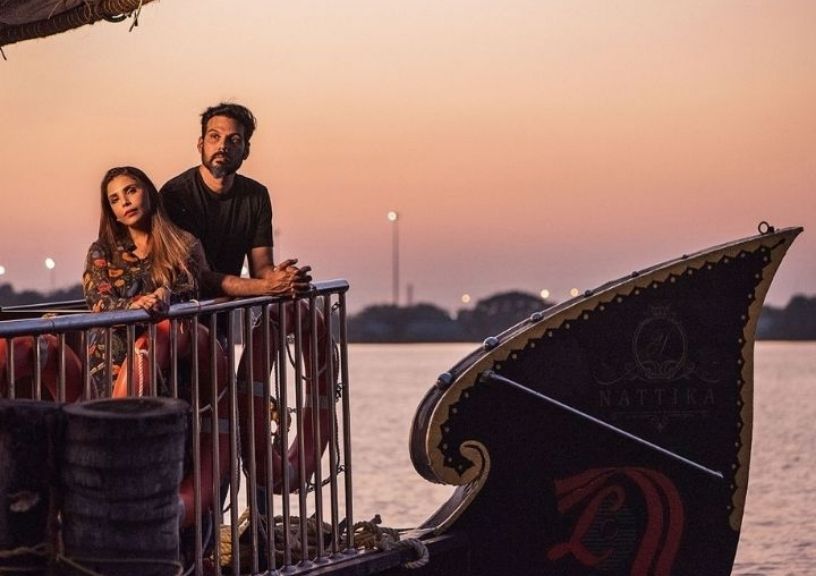 We soon realise that the tranquil backwaters follow us wherever we go. From our suite to the lobby lounge, the restaurants, the spa, and the sprawling gardens, they keep us company.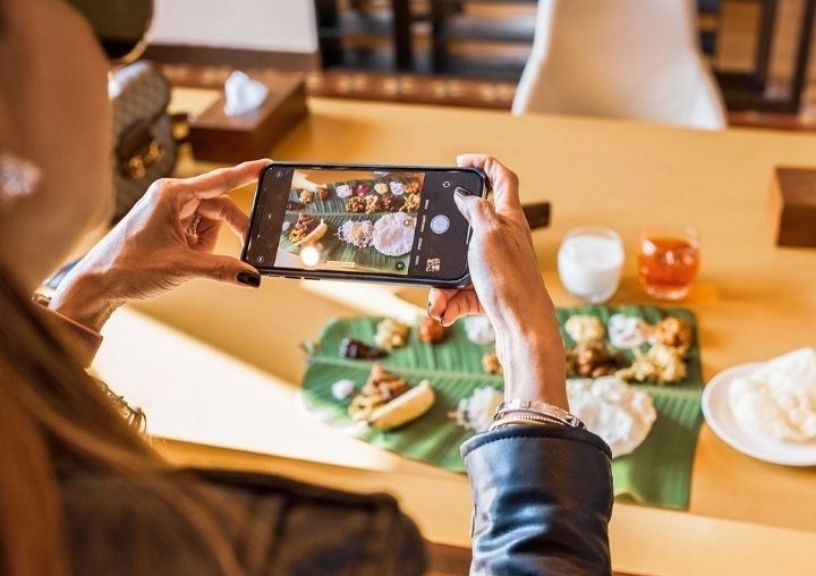 The view sets up a romantic mood for our short getaway. After a seamless check-in, complete with sanitisation and contactless thermal check-up, we are welcomed with sadhya—a traditional vegetarian feast served on a banana leaf—at Malabar Café. Before the food, the setting of the all-day restaurant wins us over. It is perched by the waterbody, with glass windows that let the tropical vibe of Bolgatty Island in, and interiors that play with antiques and a mix of bright and pastel colours.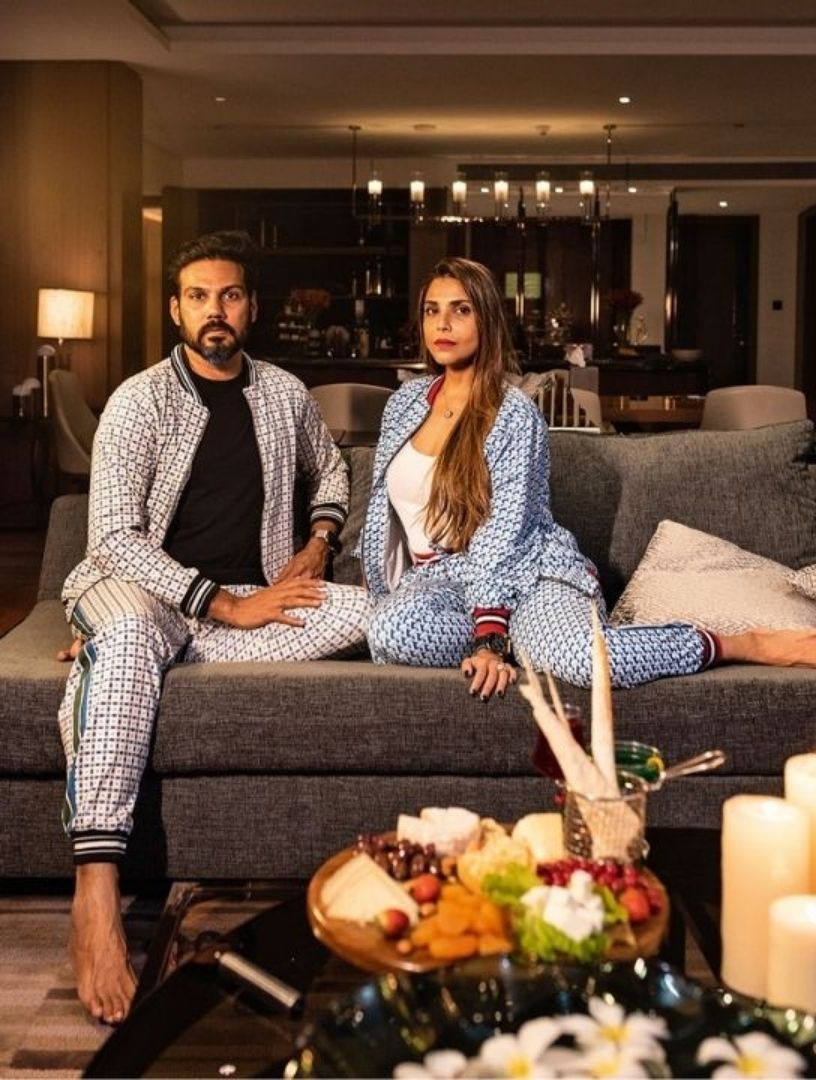 The next day, the hotel has an array of experiences arranged for us. We begin with Fort Kochi, for this is where the biggest contemporary art festival in Asia—Kochi-Muziris Biennale—takes place. While the quaint look and feel of the neighbourhood along the seashore is romantic, the drive that includes a ferry ride is an experience in itself. Later, we visit an island village called Kumbalangi, where we get a hands-on lesson in traditional fishing techniques, make baskets out of banana leaves, and meet the skilful local artisans.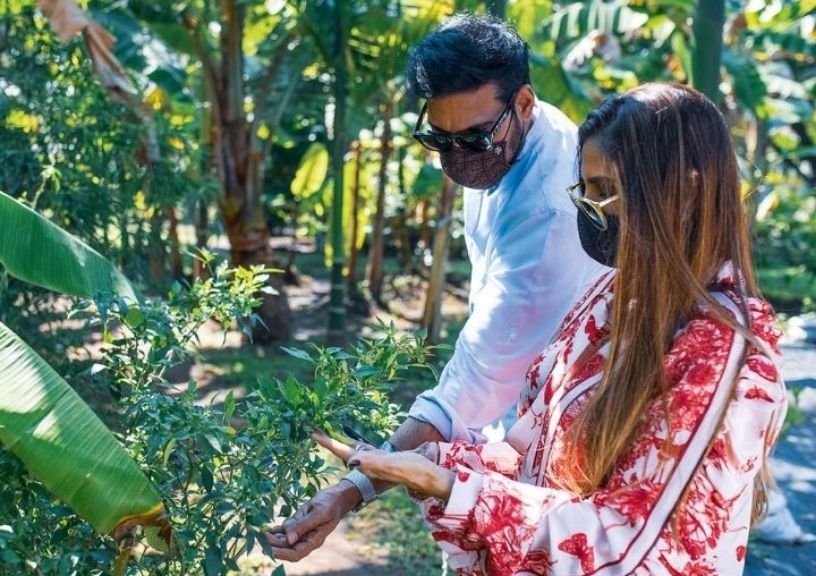 Back at the hotel, a candlelit dinner at the rooftop restaurant, Colony Clubhouse & Grill, doubles up as a surprise date night. To add to the romance, we ditch our bedroom for an overnight stay at the property's houseboat, Nattika. The gamble pays off. In the morning we wake up to a breathtaking sunrise and an elaborate breakfast spread. As we slowly cruise through the backwaters, a sense of calm washes over us. It's something we've sorely needed this year.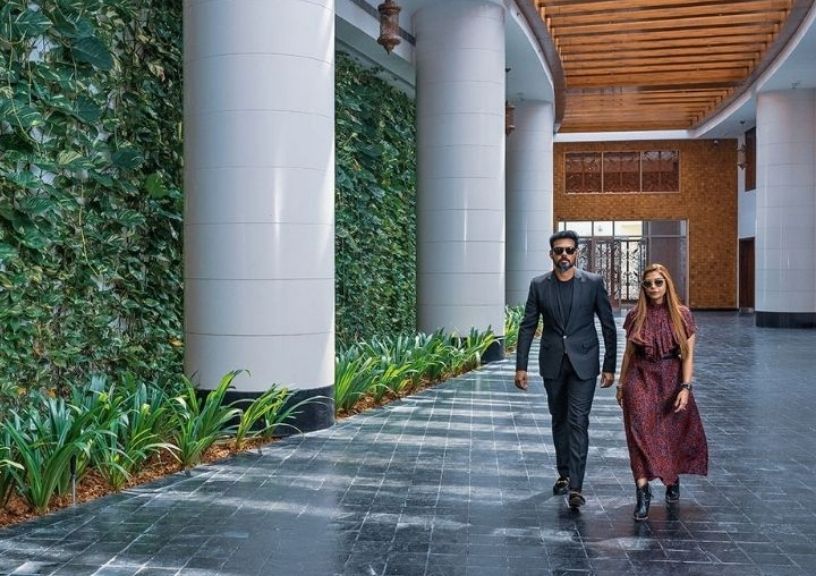 In the spirit of relaxation, and before calling it a weekend, we sign up for a Balinese massage at the hotel's Santata Spa. As we unwind and reflect on our stay, we realise we have experienced special moments of togetherness that will soon become memories—and bring us back to the soothing waters of Lake Vembanad and the many luxuries of Grand Hyatt Kochi Bolgatty.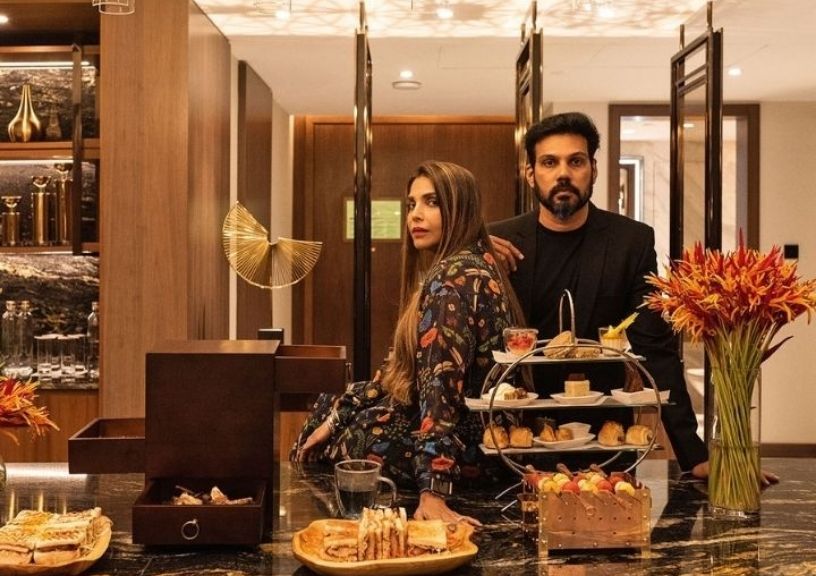 Related: Find Out Why Grand Hyatt Kochi Bolgatty Is The Ultimate Wedding Destination In Kerala!