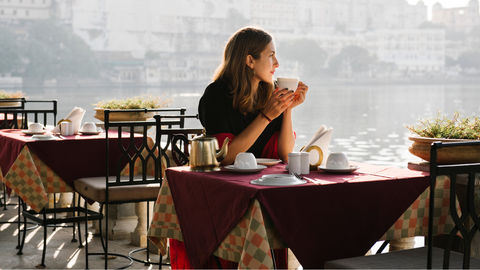 In what could be termed as a relief to foreigners stranded in India due to the current travel ban, the MHA has extended their visa till May 3 on 'Gratis' basis. By Tanvi Jain
View this post on Instagram
The Ministry of Home Affairs (MHA) has extended both regular as well as e-visas for foreigners stuck in India amid travel ban imposed in light of the growing cases of deadly COVID-19. The extension has been given till May 3 on 'Gratis' basis.
However, a visa granted to a foreigner who wanted to come to India will remain suspended till May 3, except for those belonging to diplomatic officials, UN and international organisations, employment and project categories.
View this post on Instagram
Earlier, when India had gone under a 21-day lockdown on March 24, the Ministry had extended consular services to stranded foreigners from the initial April 15 to April 30. The Ministry has not only decided to further extend consular services by the Office of Foreigners Regional Registration Officers and Foreigners Registration Officers to foreign nationals but has also assured that exit to such foreign nationals, if requested will be granted beyond May 3 till May 17, without any overstay penalty.
Moreover, all incoming passenger traffic in India via 107 immigration check posts has also been suspended till May 3, barring vehicles, planes, ships, conveyance, trains and others carrying both essential as well as non-essential goods, but only after a thorough screening of their crew, sailor, driver, helper, cleaner and others.
View this post on Instagram
The first lockdown was announced by Prime Minister Narendra Modi on March 24 till April 15, however, seeing the severity of the situation the lockdown was further extended till May 3. However, certain relaxations were imposed from April 20, in areas that don't fall under the containment zone.
Related: Lockdown 2.0 In India: New Cancellation & Refund Rules, Here's What Flyers Need To Know
Written By