The state of Rajasthan is punctuated with elements that form a part of every traveller's dream and here we trace a food trail in Jaisalmer. Scroll down! By Kumar Shree
The state of Rajasthan is rich with diverse cultural and
heritage
that makes it a constant on every traveller's bucket list. In this very state is the Golden City of Jaisalmer that sits atop a yellow-sandstone ridge and houses the Jaisalmer fort. Apart from its many attractions, Jaisalmer is known for its
culinary
delicacies. Let's take you on a food trail in Jaisalmer.
1. Dal-Bati Churma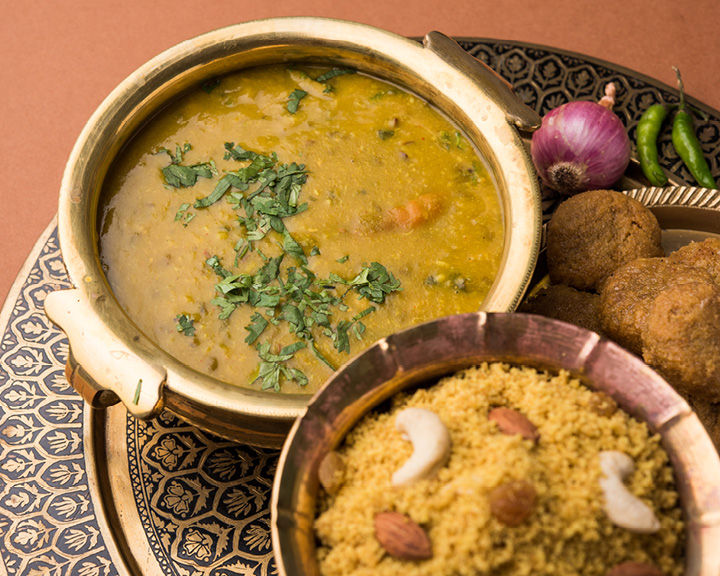 Dal-Bati Churma
is the
signature
Rajasthani dish that gets even better in Jaisalmer.
Bati
is a wheat-flour ball with gram-flour filling, which is either baked on an earthen furnace or deep-fried in ghee. The best way to savour it is by breaking the
Bati
into
Dal
, and then indulging in it.
Churma
is a sweet prepared from the
mix
ture of wheat flour, gram flour, semolina, dry fruits, and sugar syrup and is a condiment that always comes with
Dal
and
Bati
.
2. Pyaaz Kachori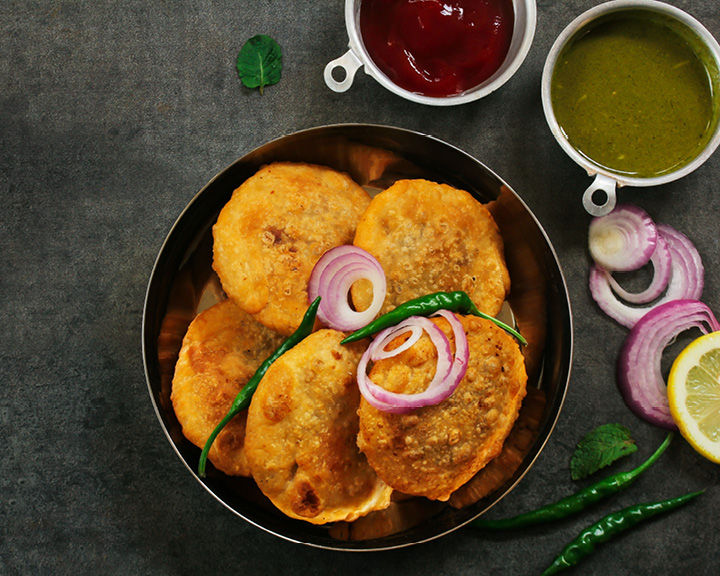 While
Kachori
is a
famous
delicacy in most parts of Northern India, it gets a twist in Jaisalmer. The regular gram flour filling of the
Kachori
is replaced with deep-fried and flavoured onions, hence the name
pyaaz
(onion)
kachori
. The taste is rich and
different;
have this with some sour coriander, sweet tomato, or tangy tamarind
chutney
.
3. Ker Sangri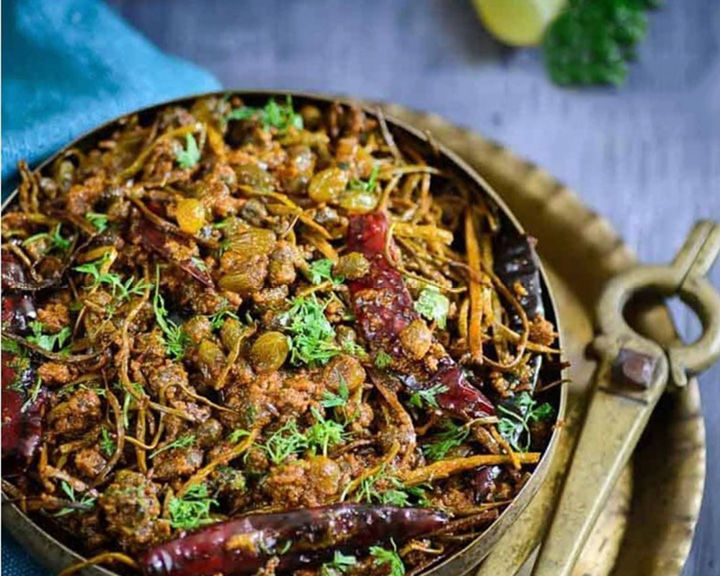 Ker Sangri is a
local
delicacy indigenous to Jaisalmer. Simply put — you will not find the same dish at any other place, and hence it is an absolute must when you're tracing a food trail in Jaisalmer. Ker and Sangri are locally-grown desert beans and capers. The dish has a tangy and sour taste, that comes from Ker, which is so sour that it is kept in
water
for around 15 days to cut down the sourness before preparation.
4. Gatte Ki Sabzi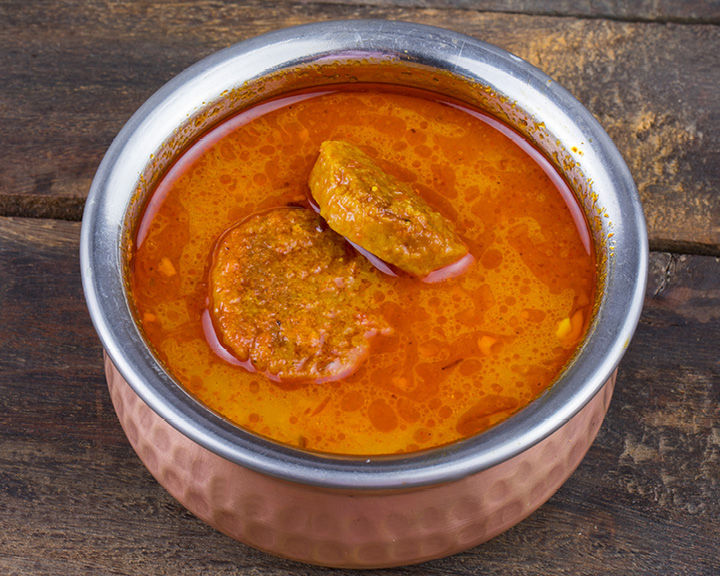 Even though this traditional Rajasthani dish, prepared from gram flour cooked and cut in sausage-shaped dices and again cooked in a yoghurt-based curry, is easily available in many parts of
the country
, we recommend having a taste of it when in Jaisalmer, as it does not get better anywhere else than here.
5. Mutton Saag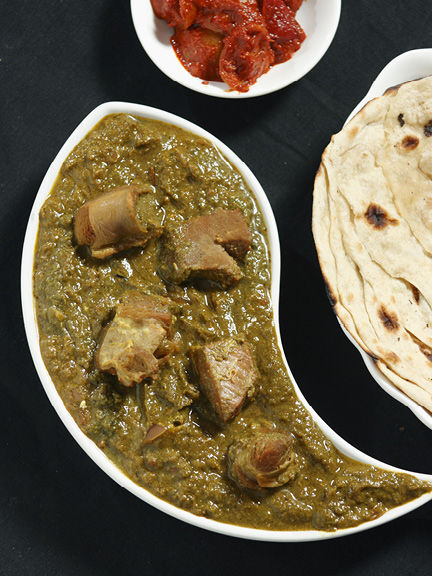 Mutton Saag in Jaisalmer is one of the most famous non-vegetarian
street food
offerings. As the name suggests, the dish is basically a mutton preparation cooked in a spinach gravy with Rajasthani spices. It will surely tantalise your taste buds. Some good-quality
Mutton Saag
can be found at
The Trio
, which is a famous food joint in Jaisalmer.
6. Laal Maans & Safed Maans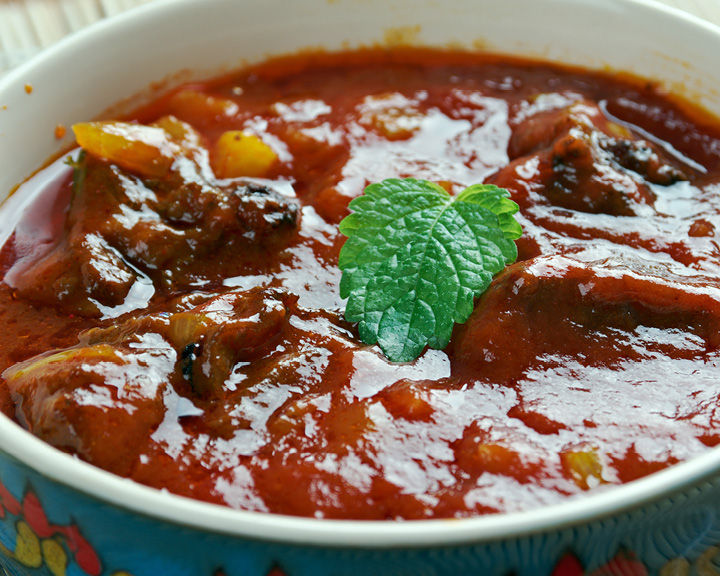 While Jaisalmer is heavy on its
vegetarian
diet, fret not if you're a non-vegetarian, for you can easily find the authentic traditional meat preparations here. When on a food trail in Jaisalmer, you must try the
Laal Maans
and the
Safed Maans
. Both are two different meat preparations, where the Laal Maans is a fiery, red-hot spicy mutton curry preparation, the Safed Maans is a lighter counterpart with a gravy of yoghurt, cashew paste, and almonds.
P.S.
If you do not deal well with super-spicy food, do ask for a Laal Maans preparation with medium or low chilly quotient for the traditional
recipe
is so hot, it can literally blow your mind away.
7. Ghotua Laddoo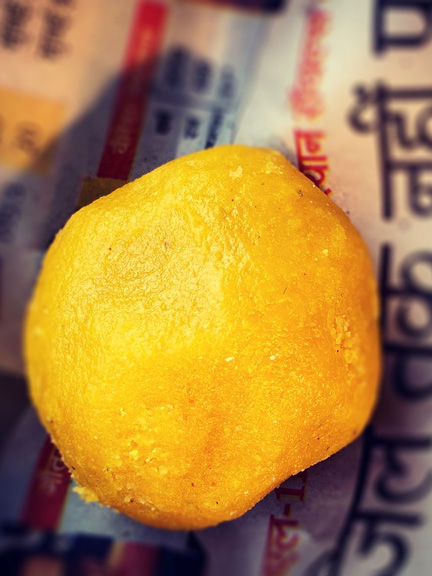 Ghotua Laddoo is a traditional local
sweet
prepared from a mixture of gram flour,
khoya
, sugar, and pure ghee. Ghotua Laddos are so rich with ghee, it can easily survive for a month without refrigeration. Another sweet apart from the Ghotua Laddoo that you must try in Jaisalmer is the Panchdhari Laddoo. Get your hands on the best of both laddoos at
Dhanraj Ranmal Bhatia
sweet shop.
8. Makhania Lassi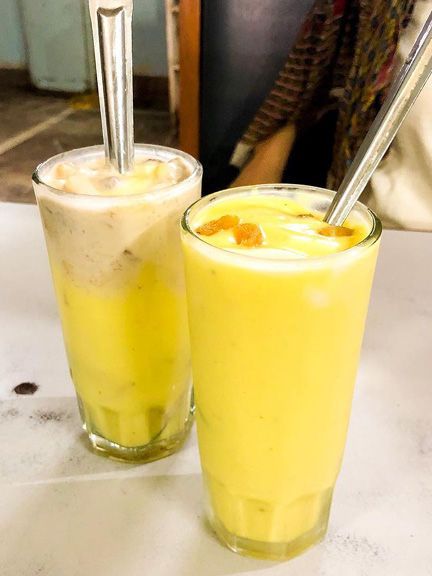 When in Jaisalmer, the Makhania Lassi from the very-popular
Kanchan Shree Ice Cream
is a must. Unlike the lassi that you savour with a straw, the Makhania Lassi is so think, creamy, and loaded with dry fruits that you would require a spoon to eat it.
9. Some Establishments Worth Trying
You can also head to some of these establishments for a concentrated
experience
of food in Jaisalmer. These are — The Trio, Milan restaurant, Zoya ka Zayeka, and the Killa Restaurant.
10. International Food In Jaisalmer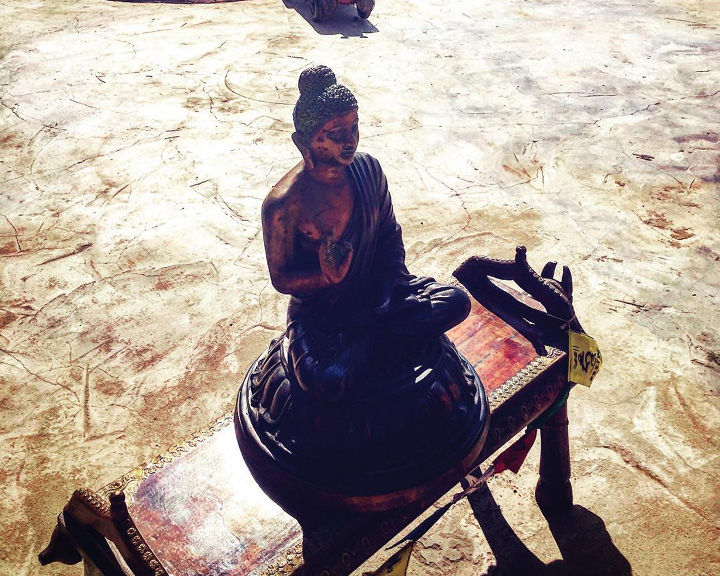 If you crave Italian, Tibetan, Mexican or perhaps Chinese affair when in Jaisalmer you can check out Jaisal Italy, Free Tibet Restaurant, or Cafe the Kaku, respectively.