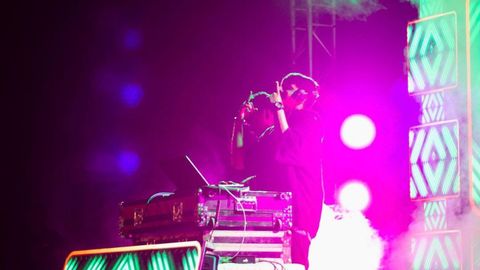 From November 9 to 13, Kerala will be home to some of the biggest names in Indie music. The state is set to host the first-ever International Indie music festival, and the lineup includes some popular global artistes. By Anushka Goel
You just got another reason to visit Kovalam! From Wednesday, November 9, to Sunday, November 13, the town is set to host what will be the first-ever International Indie music festival. The five-day fiesta will also mark the beginning of the annual music festival in Kerala, reports state.
First-ever indie music festival to bring together music lovers in Kerala
Indie or independent music has been quite the rage for a long time. Songs not attached to certain movies, a greater aim towards creating music that is fresh, vibrant and lively, and plenty of singles come under this category. Kerala makes for the best place to host this event, as the state has the perfect weather and incline towards culture. The event, which is being hosted at The Kerala Arts and Crafts Village, will welcome a total of 21 bands from across the world – 14 from India and seven international ones. The international artistes are Will Johns and Rane from the UK, Sami Chohfi from the USA, Lyia Meta from Malaysia, Anslom from Papua New Guinea, Rudra from Singapore and Roc Flowers from Italy.
The Indian bands and artistes that you will be able to see at this music festival are Mumbai's Sherise, RCliff, When Chai Met Toast, Harish Sivaramakrishnan's Agam, Skreen 6, Sithara Krishnakumar's Project Malabaricus, Oorali, Job Kurian, Chaos, Lazie J, Chandana Rajesh, Thamarassery Churam, Inner Sanctum and Devan Ekambaram.
Some of these bands have been popular through Instagram and reels (especially When Chai Met Toast) and the music they have is soulful yet fun. The Indie music genre as a whole is gaining newfound importance and love, which is something to look forward to at the music festival in Kovalam. And it's not just the music – the event will also help boost tourism in Kerala and make thousands more want to pack their bags and visit the incredible state for some touristy fun.
Hero and Featured Image: Courtesy of @kacvkovalam/Instagram
Related: NH7 Weekender & Other Music Festivals In India To Help You End The Year On A Musical Note
Written By