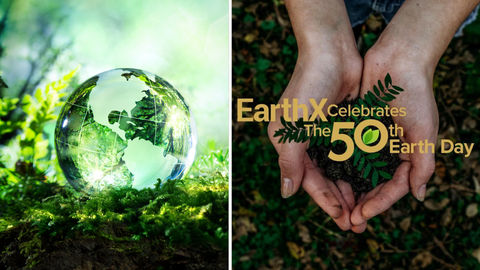 With Earth Day falling on April 22, the world's largest environmental experience, EarthX, is all set to be held virtually for the first time, due to the ongoing global pandemic. By Amitha Ameen
View this post on Instagram
As we gear up to celebrate the 50th anniversary of Earth Day, EarthX an international nonprofit environmental organisation gears up to conduct this years' programme on virtual platforms. Dubbed the world's largest environmental experience, the expo involves conferences, film screenings and educational experiences.
The main aim of EarthX is to equip the global community with resources, necessary education, and awareness that can lead to developing a more sustainable environment.
Known to be the largest event in the world of its kind, topping 137,000 attendees, it has grown tenfolds and played an instrumental part in bringing together government agencies, subject matter experts, environmental organisations, businesses, and academic institutions together under one roof.
View this post on Instagram
EarthX creates a fun and engaging experience for all with live music, art and food along with the scheduled sessions, to inspire and energise the community to help create a more sustainable and healthier world for future generations.
"On the 50th anniversary of Earth Day, Dallas will once again host the world's biggest environmental expo. This time, virtually," read the description on the expo's official Instagram page.
"EarthX continues to move our mission forward to connect, collaborate and celebrate. Our mission is relevant, and this global situation is a great example of how interconnected we are to each other and the planet," said Tony Keane, EarthX CEO.
View this post on Instagram
You can view the full schedule of events here — earthx.org.
Related: Here's How The Coronavirus Lockdown Is Affecting The Environment (In A Positive Way)
Written By