A minimalistic approach to skincare and a personalised attention to detail make any experience at Dr Kiran's Isya Aesthetics happy for both skin and mind. By Parvati Mohanakrishnan
A familiar laugh rings through Isya Aesthetics as I sip on water in the bustling waiting area, and I know that Dr Kiran's making her way to me. She greets me as she always does, a full smile and a warm hug—there's no way you can't feel happy around her bubbly personality. We walk into her office and eventually, the small talk makes way for my skin.
Dr Kiran is no stranger to my skin woes, and she's seen it through its murkiest days. I've always appreciated her minimalistic approach to skincare, and the fact that she doesn't recommend too many procedures for the skin. And because I know I'm in safe hands, I (blindly) follow her skincare recommendations.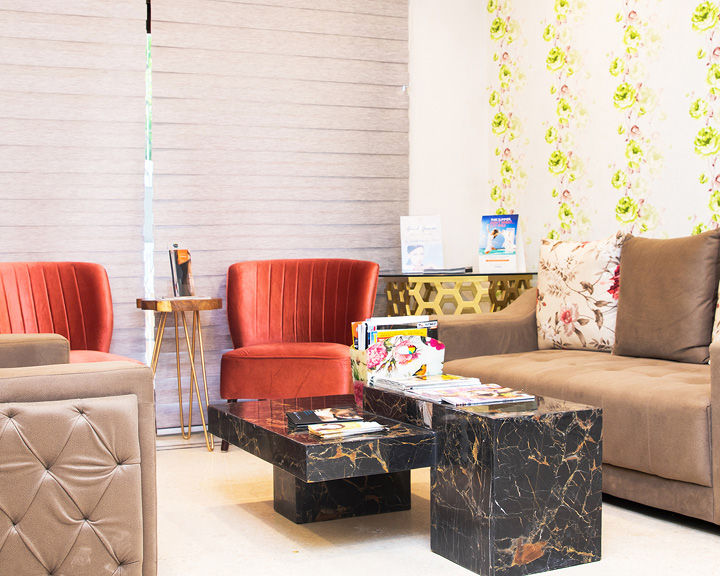 Today's no different. She examines my skin and asks me a few questions, the answers to which determine that my skin is sensitive because of mild rosacea. There's also a bit of pigmentation to be addressed. And so she recommends the Neo Laser.
The only laser that fights acne-causing bacteria, the Neo Laser is also touted to be the safest and most hygienic, I'm told. My therapist leads me down a flight of stairs into a brightly lit corridor off which the treatment rooms branch out. There's hints of a soothing fragrance in the air and a pristine air about the spaces, all of which put me more at ease. I enter one of the rooms, take off my jewellery, and lie down on the comfortable table. The therapist pins back my hair with a band and I'm all set to go—there's no elaborate changing into a gown involved, thankfully. A cool cleanser is applied on my face, worked into a lather, and wiped off. I look into the mirror next to me to find that my eye makeup and lipstick remain intact.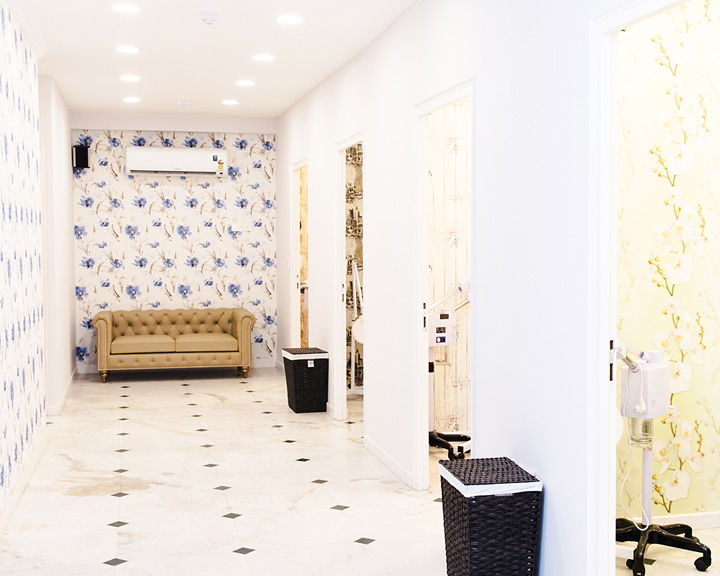 Then, it's time for the zip, zap, zooming to begin. My eyes are covered with swabs of cotton and protective eyewear, and almost immediately the process begins. There's the regular clickety-click of the laser and the familiar singeing sensation as it makes a slow course over my face. It's not an uncomfortable feeling at all; almost as soon as the process begins, you get used to it. And then, in a matter of 15 minutes, it's all done. My face is massaged with an ice balloon, a sunscreen is applied, and I'm good to go!
There's bound to be a teensy bit of sensitivity, but the ice balloon soothes it at once. The onset of the promised glow is bursting through the redness, and I can't wait to see it all! I say my goodbyes to Dr Kiran, set up my next appointment, and walk out of Isya with a spring in my step and skin that is bound to look and feel as happy as I do.
#TNLPICKS
Isya is home to the country's only IV infusion lounge. There are infusions that hydrate, make you glow, and even help with weight loss, but we recommend The Magic Markle. Named after Meghan Markle, this brings about a 360-degree turnaround in everything from your energy to your immunity!
Related: You Must Try These Emerging Wellness Trends Right Now