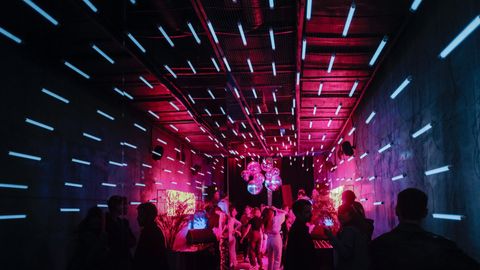 Now you can actually party through the night in Delhi and no, we are not talking about house parties. A new ruling by the Delhi Lt. Governor will allow over 300 places in the capital to run through the entire night, giving a boost to its nightlife. Here's what we know about it. By Nishtha Grover
Lieutenant Governor VK Saxena, recently approved a proposal that had been pending since 2016. The proposal that demanded a few exemptions under the Delhi Shops and Establishment Act is now allowing 314 establishments to run through the night in New Delhi. These businesses include restaurants, call centres, essential commodity firms and delivery platforms among other things.
Everything we know till now about the amendment affecting the Delhi nightlife
According to a report by The Hindustan Times, an official confirmed the news and added that the move has been made in an attempt to give a boost to Delhi's nightlife and hence the economy. The notification will come into action officially within seven days after which the establishments can function through the night. Giving out a bit more clarity on the same, another official said, "If a pharmacy chain obtains exemption for one outlet, it cannot operate other outlets on the basis of an exemption obtained for a particular outlet. The exemptions are shop- or establishments-specific. All those willing to operate 24×7, need to move an application seeking exemption."
One thing to note here is that according to the current law, hotels and restaurants are only allowed to serve alcohol to the guests till 1 am and the new changes will not have any effect on these rules.
The list of the 314 places has not yet been made public, but according to reports, the list includes some five-star hotels, stand-alone restaurants, and a major online shopping portal looking for 24×7 delivery.
Main and Feature Image Credit: Alexander Popov/Unsplash
Related: Christmas Markets To Sledge Rides: Best Things To Do In London During Winters
Written By