The busiest airport in India, Indira Gandhi International Airport in New Delhi, is all set to become India's first global hub airport. The Central Government is working with Delhi International Airport Ltd (DIAL) and big names in the Indian aviation market, such as Air India and IndiGo, to make this transformation.
In 2021, when Air India was acquired by the Tata Group, DIAL Chief Executive Officer Videh Jaipuriar expressed his interest in making IGI airport the country's first global hub airport. Union aviation minister Jyotiraditya Scindia spoke to the Times of India about this project which is still a work in progress and his plans to make transfers seamless.
Delhi airport set to become India's first global hub airport
Scindia, along with aviation secretary Rajiv Bansal, has been having meetings with stakeholders. According to the national daily, DIAL has had the green signal from the aviation industry to start the global bid for the INR 2,500-crore air train, linking T1, Aerocity, T3/2 with an underground, elevated and surface track for the train.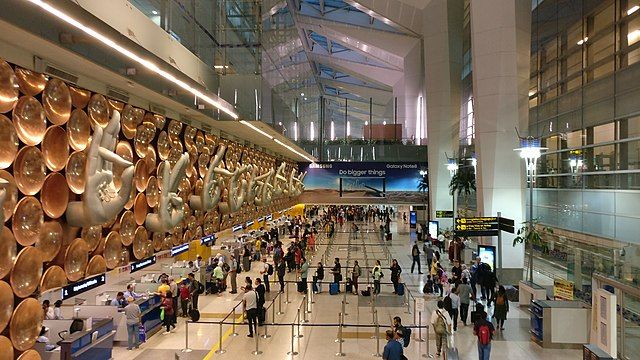 Hub airports need big and efficient transit areas for seamless transfers, and an air train linking the different terminals for passengers to commute. Anyone who has been to the Delhi airport knows that commuting between T1, T2 and T3 is time-consuming and is a task!
There's good news for passengers though. They will not be required to buy tickets to the air train, as per the ministry, as the air train concession will be given to a third party. This third party will be bearing the cost of implementing the project and earning revenue through means like advertising.
"Globally, hub airports are dominated by one or two airlines. That was not the case in India so far. As a novel idea we are trying to develop that (at IGIA) with one or two airlines so that we can provide seamless transfers for international to international, international to domestic and vice versa, and domestic to domestic passengers," Scindia said.
Talking about the footfall Delhi airport receives, Scindia said, "The IGIA is at 7 crore (annual passengers) and will soon touch 10 crore. You are in the league of a JFK, Chicago."
Hero Image: Courtesy VOO QQQ/Unsplash; Featured Image: Courtesy Daniel Eledut/Unsplash
Related: 100 Tilting Trains To Enter India By 2025. What Are Those And Everything Else You Need To Know