Darshan Mehta, CEO, Reliance Brands Limited, tells us what makes a hotel tick for him, and why he loves trekking on personal holidays. By Aindrila Mitra 1. As a frequent business traveller, what's your checklist for a hotel?
The first is to stay in a smaller property with character. So, in the late 1990s [whenever I was in Delhi], I'd check into The Manor in Friends Colony; I've spent almost 100 nights there. Indian Accent had not happened there yet, and people would ask, "Where are you staying?" Finally, I had to say I'm living in a friend's house! So, the first thing I look out is for hotels other than the [big] chains. Once in a while, you come across a resort hotel inside a city, like the Taj West End in Bengaluru. It's an indulgence I can afford. And I also look for a nice gym, especially if the weather isn't favourable for running outside. For my upcoming trip to New York, I am checking out the Equinox Hotel, because it's different. Among the bigger chains, I like Andaz. The Andaz Tokyo Toranomon Hills is one of my favourite hotels— stunningly beautiful and across 20 floors with clean rooms.
2. One city that you always look forward to travelling for business?
There is a tie. For me, the two finest cities in the world [for business travellers] are Tokyo and London. And probably, Tokyo has an edge, because you have the most impeccably polite people in the world. London scores high because of the parks and the familiarity, and yet it is never too familiar because there is always something new to discover.
Over my last two or three trips, one of my biggest draws in Tokyo has been the MUJIHotel. They have eight types of rooms, and I have stayed in three of them. In London, I was travelling on Christmas Eve, so I managed a day out and went to the Soho Farmhouse, built over 100 acres.
3. What are your recommendations for food in Tokyo and London?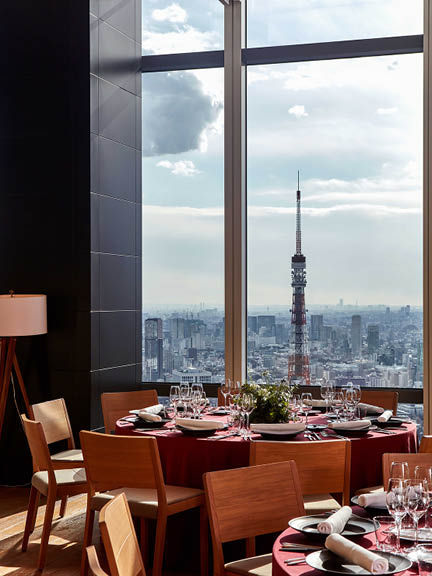 In Tokyo, Café&Meal MUJI is one of the best places to eat. And the Starbucks Reserve Roastery is a must-visit. In London, there is a restaurant called Farmacy, which is 100 per cent vegan and serves an amazingly deep and diverse menu. London also has a lot of local markets like the Spitalfields Market, Borough Market, etc.
4. When you're planning a personal holiday, what are you looking for?
Because of my business, I travel extensively all over the world. So, my personal travel is broken into two parts—if it's without my wife, Shilpa, then it's a trek because she doesn't trek. And if it's with her, it's always in India. At best, we travel to Sri Lanka or Bhutan. In India, I would recommend the Khali Estate in Binsar, where you can go for incredible walks at over 7,000 feet. India has some great properties to experience like Rokeby Manor in Landour, among others.
5. You're an avid trekker, aren't you?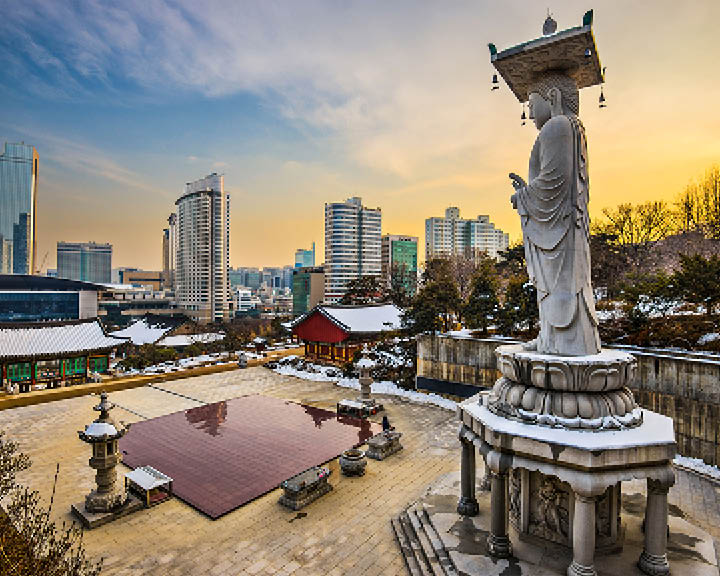 Most people don't realise the difference between hiking, trekking, and mountaineering. All treks are divided into grades. I started with easy, but now I've gone to the difficult ones. So Dodital [in Uttarakhand], for instance, is a beautiful and easy trek, and I would even recommend it to a family with children aged 14 and above. Because I used to run a lot, it didn't seem daunting to me. But yes, you must trek with at least one or two people you know, because in the mountains, [one can face] difficult situations. When you are trekking, then you are by yourself—with your thoughts. A trek brings you closer to yourself. There's no mental clutter, no television, no electricity, and you come across people living in the mountains. The simplicity and the disarming sense of these people are magical. It's said that with every trek, you enhance your life span by a year. Just the air quality during those six or seven days is a detox. I usually use the trekking company called Mercury Himalayan Explorations.
6. What is the hardest trek you have done so far and what were the lessons from it?
The Rupin Pass trek was really difficult. It was snowing aggressively on the fifth day, and we were doing 14-hour days. We walked nearly two to three kilometres in 12-14 inches of powder snow, so my foot was constantly digging in. On the other side, the snow had hardened, and we needed crampons on our shoes, which we didn't have. It was like walking on glass! It was treacherous, and we were at [nearly] 13,000 feet.
Trekking changes your life. On those days, you can be the world's richest man or the poorest—it doesn't matter. The guide and the cook are your gods and your saviour. One of the cardinal principles is that if one of us falls, we turn back. [You learn] split-second decision-making. Any risk you take, there's no guidebook for it. The decision to make is what's a palatable risk and what's unpalatable.
7. What treks would you recommend?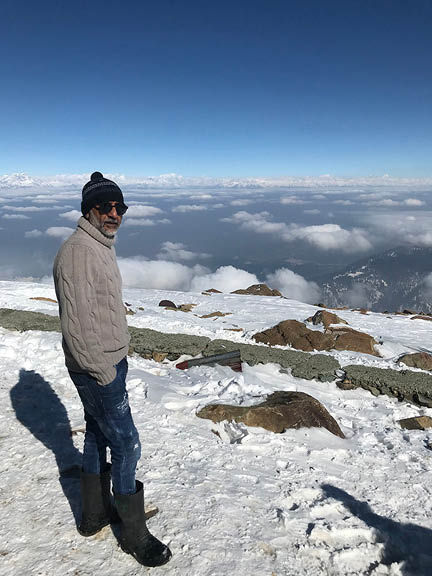 Start with the Dodital, and if you're a reasonable trekker, go for the Green Lake Trek [in Sikkim], one of the few treks starting from Gangtok. It leads you to the base camp of Kangchenjunga. The second is the Great Lakes Trek in Kashmir, where you come across seven different lakes. I have beautiful memories from there.
8. Your bucket-list destinations?
From the business perspective, Seoul in South Korea, as it's now the beauty capital of the world. From a leisure perspective, the Northern Lights. And Machu Picchu in Peru is another. That's the continent I've least been to.
Related: Marta and Juanjo Of @justwotravel Narrate Their Experiences In the Land of Magic