Cover Star Nora Fatehi On What Makes Moroccans Love Bollywood And Her Bucket List Destinations
Nora Fatehi announced herself in Bollywood with the song Dilbar and then went on to carve a niche for herself with her unique choreography and fierce dancing style. She speaks to our Deputy Editor about her Moroccan roots, straddling two similar cultures, and of course, her travels—back to her origins and forward to new frontiers. By Sumeet Keswani
Photographer: Tejas Nerurkar
Stylist: Maneka Harisinghani
Hair & Makeup: Marcelo Pedrozo
You're Moroccan by descent. Which aspects of your life reflect those roots?

I am from Toronto, but my ethnicity is Moroccan, and I believe one can notice my Moroccan traits in my daily life, especially when I'm cooking. When I was growing up, my mom used to cook a lot of Moroccan dishes for us, and now, I tend to mirror that as an adult at home. It reminds me of my childhood.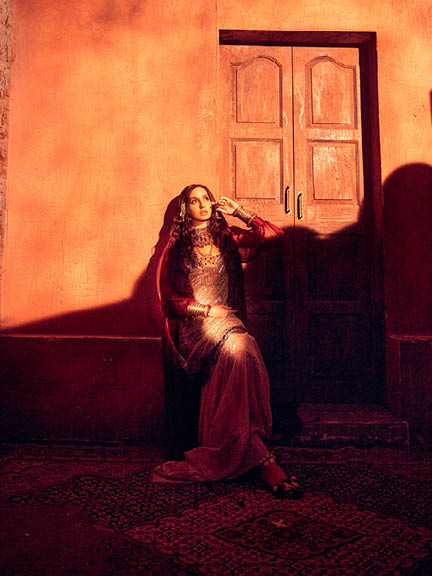 When did you first visit Morocco? What surprised you about the place?
I don't remember my first visit, because, my mom tells me, I was eight months old at the time. But we used to visit Morocco during our summer vacations every few years while I was growing up. I had plenty of revelations of how exotic that culture was and how, luckily, it had influenced my personality.
You once told someone you "feel like an Indian." What makes you say that?

It's not easy to explain; it's something you feel in your soul. It doesn't take away from my Moroccan roots at all. In fact, Moroccan and Indian cultures are very similar, and there are plenty of identical elements. Maybe, in my past life, I was an Indian artist, who knows, but this inexplicable connection is through art. I am very lucky to be able to feel love and connection to both countries. The differences and similarities have shaped me as an international artist, and being able to create representation on a platform like Bollywood is huge.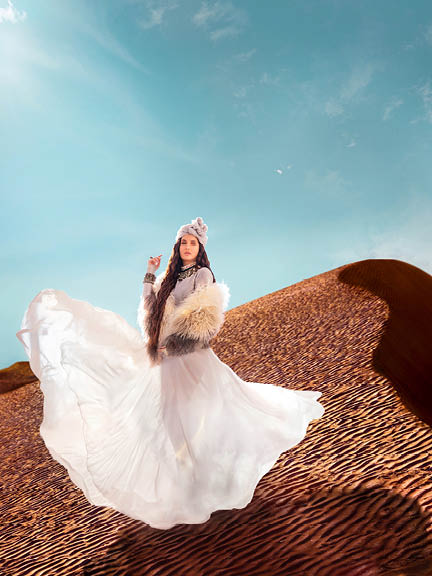 Morocco is big on Bollywood. Your thoughts on that trend?
Moroccans have grown up watching Hindi movies for decades. The biggest impact happened during the eras of Amitabh Bachchan and Shah Rukh Khan. Bollywood was extremely relatable for the Moroccan audience, and many even learnt to speak Hindi. Bollywood songs are played in weddings, parties, gatherings, etc., and there are many die-hard fans of stars like SRK, Aishwarya Rai Bachchan, Kajol, and Madhuri Dixit.
Did Bollywood have a big influence on you while growing up? Was the Hindi film industry always on the cards?
I used to watch Hindi songs on repeat as I was mesmerised with the way music and dance were portrayed in Bollywood. It helped me groom myself as an artist and enhance my way of performing, especially when I performed on stage in school. The film industry was always on the cards in my head, but I just didn't know at that time which film industry and in which country. Destiny guided me to India. And I knew immediately that this was it.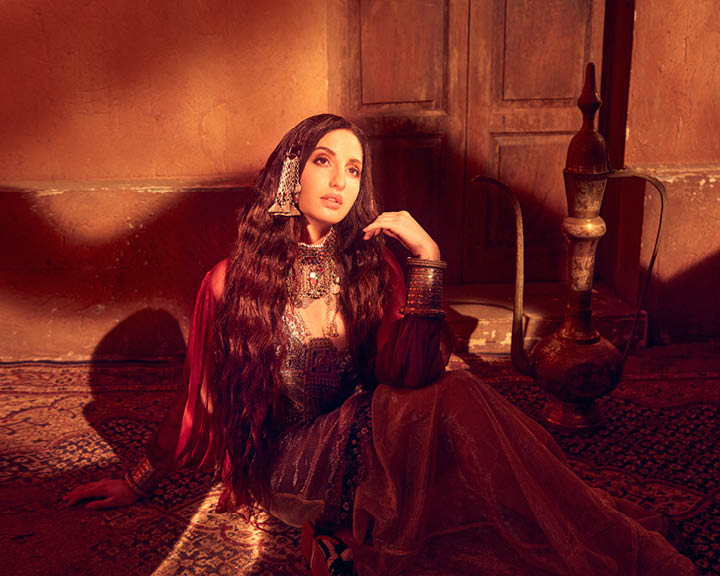 Ever since Dilbar catapulted you to fame, you came to be known for it and many of your later songs have followed a sensual choreography routine as well. How do you feel about that image?
I believe the many songs I've done since Dilbar have created a mark in the world of dance. The songs are high-standard, dance performance-oriented visuals with hook steps that will be remembered for decades to come, inspiring non-dancers and dancers to push themselves. It's all about strong dance performances and fierce moves—that's what I'm known for. Sensuality is a part of femininity, and I make sure to package it gracefully. I have raised the bar in dance moves, and that has always been one part of my game plan, along with other things I would like to do here before my time is up as an artist.
You worked with a Moroccan hip-hop group to make an Arabic version of Dilbar. What made you take on that project?
This marked my debut as a singer in the Arab and North African world. The Hindi version of Dilbar made a record-breaking impact, globally. And I knew that I needed to take this success and open a new market and career path for myself. I came up with the idea of recreating the song in Arabic—singing it and producing the music video independently. I wanted a boy group who would add the hip-hop element, and Fnaïre was a perfect choice. They are legends in Morocco, and they know their craft well. The song blew up all across North Africa and the Middle East and propelled my singing career. I followed it up with Pepeta, another diverse track with English and Swahili lyrics. I collaborated with a famous Tanzanian singer and produced the music video. I want to break borders and unite different cultures and languages through music.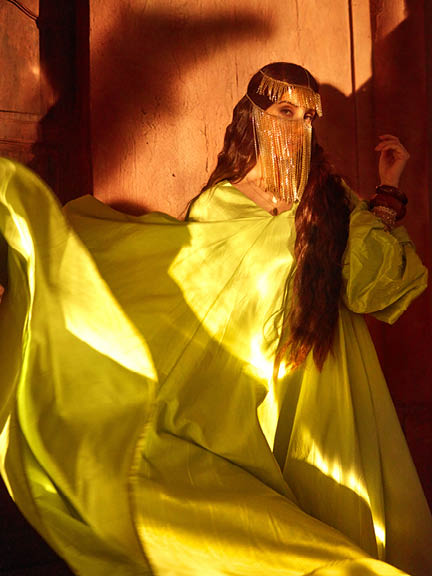 What's your dream project?
I have many dream projects! I wish to work with Sanjay Leela Bhansali one day. I also want to make the same impact in acting that I have made in dance. I want to be that artist who leaves her mark as an all-rounder, breaking stereotypes, making her dreams come true, inspiring billions, and representing and pushing for diversity.
Your bucket list of travel destinations?

I have added the Maldives, Turkey, Italy, and Cuba to my list, among other places. I also must travel across Morocco and experience the many beautiful beaches and cities that I haven't seen yet.
What draws you to a destination? Any favourite places?

Food, beaches, and weather are the most important criteria for me. I love to go to Agadir (in Morocco) and Dubai.
Five style and beauty essentials that you always carry on your travels?

I always carry my basic make-up kit, which consists of mascara, lipstick, and blush. And I always carry sunscreen and tanning lotion! I'm obsessed with the beach, so I like to carry pretty beach dresses.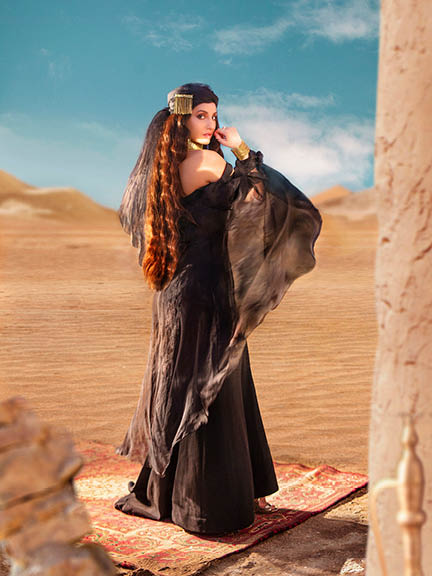 FATEHI'S FAVOURITES
Novel—The Alchemist by Paulo Coelho
Bollywood Movie—Devdas
Performer—Beyonce
Comfort Food—Tajine, Pasta
Related- September Cover Star: Guess Who Is Taapsee Pannu's Favourite Travel Mate!