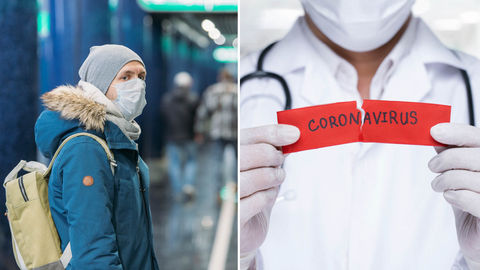 As Coronavirus outbreak reaches Italy, the US State Department, the Centres for Disease Control and Prevention (CDC), and other neighbouring European countries introduce stricter measures to contain the disease. The CDC has also introduced an updated list of advice for travellers. By Kumar Shree
Apart from Asia, the European country of Italy is the worst affected nation due to Coronavirus. Reports of 11 confirmed deaths and more than 300 positive tested cases have surfaced as of now. Keeping this in mind, the CDC has increased its travel alert to level two for American travellers. Level two suggests travellers to practice enhanced level of precaution, avoid travelling to the worst-affected regions of Lombardy and Veneto, avoid contact and vicinity with affected people, and wash hands at regular intervals. It has also advised that senior-citizen travellers with serious medical conditions should refrain from travelling to the affected regions. Many new cases from the regions of Austria, Croatia, France, Spain, and Switzerland are also reported. All of these cases are suspected to have originated from Italy. As protective measures, the country has set up checkpoints to mark and verify the affected people. It has also quarantined 12 towns. Many events like the Milan Fashion Week and Venice Carnival were also either cancelled, postponed or wrapped up early.
Authorities all around the world are cracking down on Coronavirus with protective and preventive measures. European Parliament has asked people to stay at home for 14 days if they have travelled to one of the affected regions recently. The UK has requested its travellers returning from any of the affected regions to put themselves in self-isolation and inform the authorities about it. Budapest and Prague have also declared that they will be scanning passengers returning from Italy for body temperatures.
While rail and air travel is normal in Italy as of now, they might face delays in the coming future. Travellers are also advised to stay away from affected areas and keep constant updates of travel and health advisories, especially of those released by the government.
Related: Singapore Tourism Plummets Due To China's Scary Coronavirus Outbreak
Written By