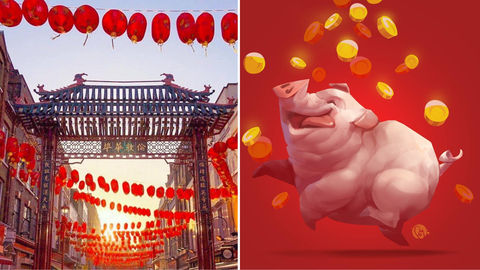 Every year, the Chinese New Year is celebrated with pomp and colour—here are some of the images that best exemplify that. By Gayatri Moodliar
All across Asia—and the rest of the world—over a billion people get together to celebrate one of the most important festivals in the calendar: The Lunar New Year. Starting from February 5, this year is the Year of the Pig, the twelfth of the twelve Chinese zodiacs. The pig is believed to be a symbol of optimism, wealth and hard-work, an indication of the year to come, as believed by some.
The festivities are always teeming with colour, activities, food, fireworks, lanterns, and joy, as families travel across the globe to be together to celebrate. The streets become the stage for dancers and elaborately decorated parades, and landmarks all over the world douse themselves in red to be a part of the commemoration.
Here are some of the pictures that bring to life the Chinese New Year 2019:
Related: This Human Hotpot To Celebrate The Lunar New Year Is Far From What You're Imagining
Written By