Charaideo Maidam, which houses the mausoleum of Ahom royals, is the latest destination from India to be nominated for the UNESCO World Heritage List.
Charaideo Maidam is home to over 90 royal burial mounds. The destination, which is located about 30 kilometres from Sibsagar in Assam, was the first capital of the Ahom, according to reports. The place which has a rich history was established by the first Ahom king Chao Lung Siukapha in 1253, reports add. Upon selection, Assam will become home to a total of three UNESCO World Heritage Sites – the other two being Kaziranga National Park and Manas National Park.
All you need to know about Charaideo Maidam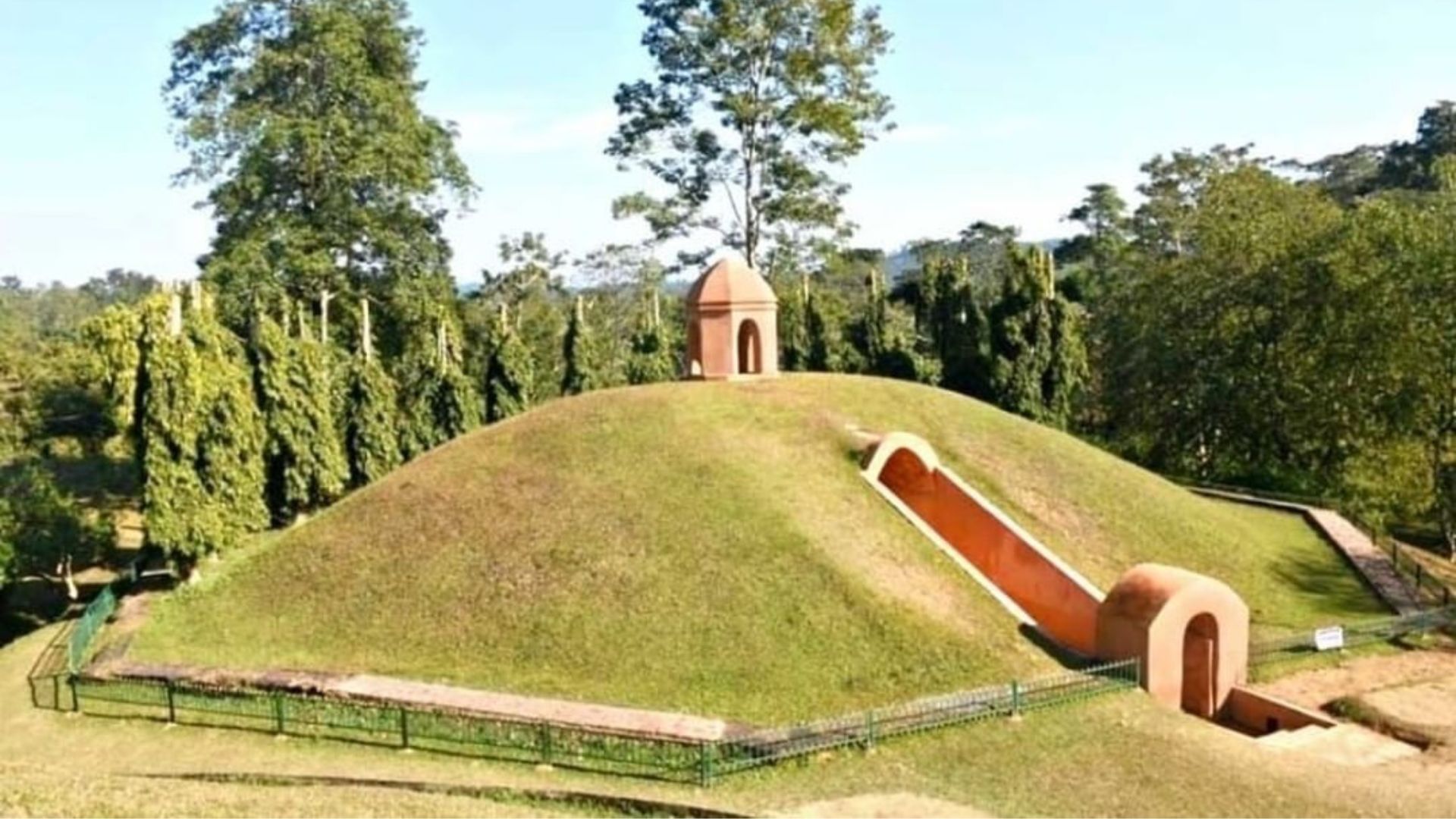 The burial mounds here are also called the Pyramids of Assam, thanks to their structure. At the moment, 30 of the 90 total mounds are protected by the Archaeological Survey of India (ASI). The site is also said to be a sacred place and has a connection with the ancestral gods of the Ahoms, which is why the older name for Charaideo was Che Tam Doi Phi, which means Sacred Hill. The destination is a popular tourist site, but there are a number of mounds that have been neglected are not in a great state.
According to NDTV, Assam Chief Minister Himanta Biswa Sarma told reporters that out of 52 tentative sites across the country, Prime Minister Narendra Modi has chosen Assam's Charaideo Maidam. The report adds that Sarma wrote to the PM on January 16 on the matter, proposing the Assamese destination as a nomination for the prestigious UNESCO list.
India, with its rich history and cultural past, is home to several UNESCO World Heritage Sites. A lot of other destinations, such as the Living Root Bridges, have been nominated for the same.
Hero and Featured Image: Courtesy of Shutterstock
Related: Mawmluh Caves Now Among The First 100 UNESCO IUGS Geological Sites In The World