South Tripura is home to a beautiful butterfly park, and it has become a major attraction for tourists.
The Butterfly EcoPark, in Chottakhola, is located close to the India-Bangladesh border. It is also near Trishna Wildlife Sanctuary and a short walk from the Eden of Bison.
All you need to know about the butterfly park in Tripura
It is the first such park in the Northeast and is home to over 250 species of butterflies. Inaugurated in 2016 and developed by Tripura forest department, the park is spread over 5.5 hectares. Talking about the park, Deputy Conservator of Forest Krishnagopal Roy told PTI, "Many tourists are visiting the butterfly park. There are domestic tourists and also from neighbouring Bangladesh. The park is near the endangered bison park at Trishna wildlife sanctuary and Indo-Bangla Maitri Park to commemorate the Bangladesh liberation war. So, tourists can see three spots in one visit."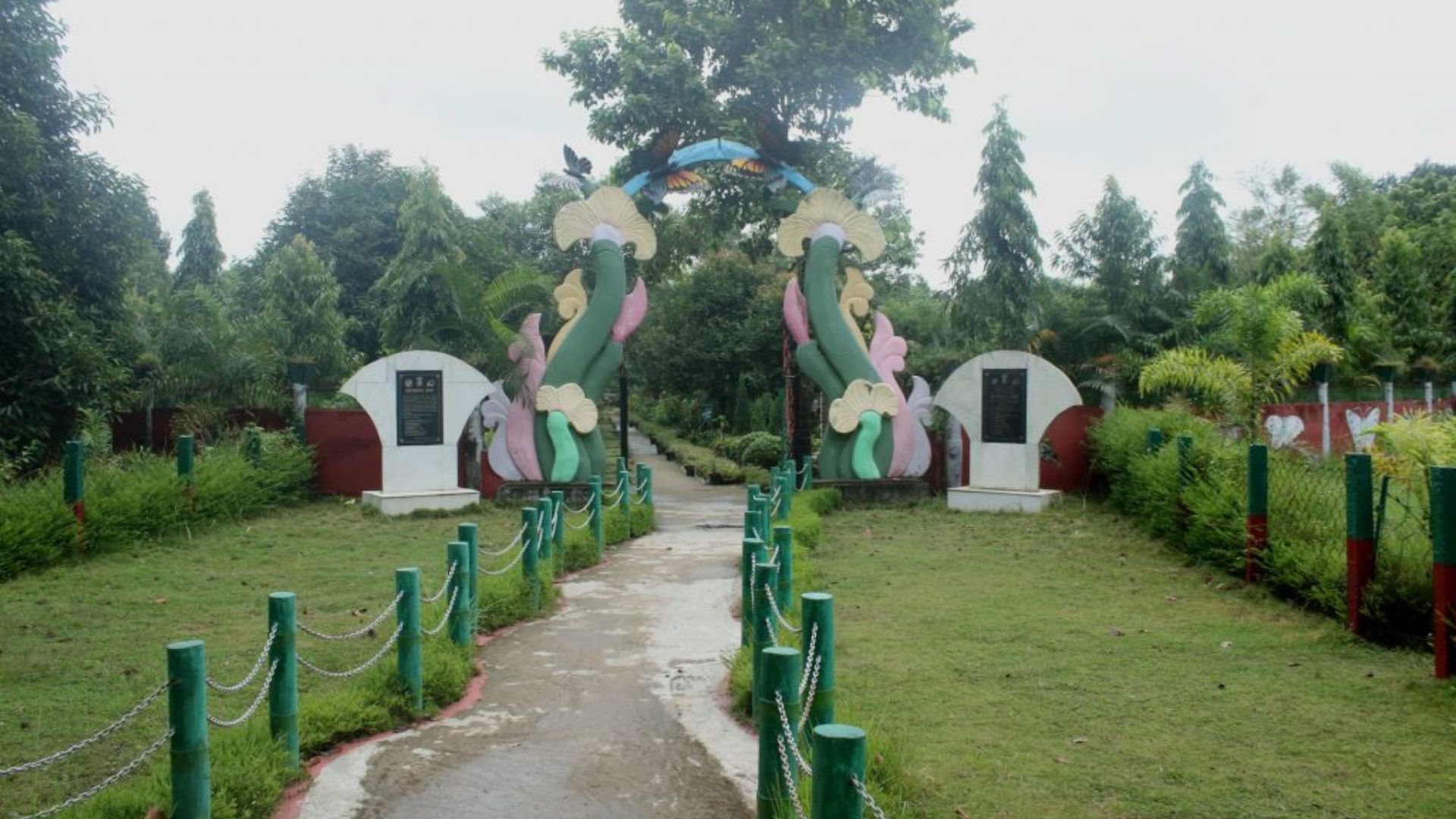 The park has a breeding facility for butterflies, and several plants favourable to these winged creatures have been planted here, Roy added. Not just that, reports state that along with these beneficial plants, extra food is given to the butterflies as and when the need arises.
Tripura Tourism Minister Sushanta Chowdhury said the Trishna Wildlife Sanctuary and the areas around it see a large number of tourists, which will help with the economic development of the area. He also stressed the need for developing a tourist circuit that integrates other attractive sites in the region, according to Hindustan Times.
"There is plenty of scope to promote butterflies as a tourist attraction as the state has its own variety of vegetation having many plants with medicinal values that grow here naturally, and shelters more than 250 species of butterflies. All these butterflies have their own specific character and give the spectator an unforgettable experience," Roy said. According to officials, such parks can be developed in 20 more places, reports add.
This is not all. In an endeavour to promote butterfly parks and tourism around these winged creatures, the Tripura Forest Department recently declared "Common Birdwing" as the state butterfly and took steps to promote these insects as a tool to boost tourism.
According to environmental experts, butterflies are indicators of a good ecological balance, and they can also give early warnings of an environmental disaster. This makes them extremely important for the environment, and studying their behaviour can also give insights into climate change. Thus, spots such as the butterfly park in Tripura are not only valuable for only tourism, but they also provide an understanding of the environment.
Hero and Featured Image: Representative image credit: Sreekumar Parameswaran/Unsplash
Related: By Air, By Road, By Train: Tourist Places To Visit In Tripura, What To Eat And How To Reach