A 200-year-old abode on the banks of River Ganga—Brijrama Palace—spoils you with a royal stay, exclusive dining options, and a magical ambience. By Sushmita Gupta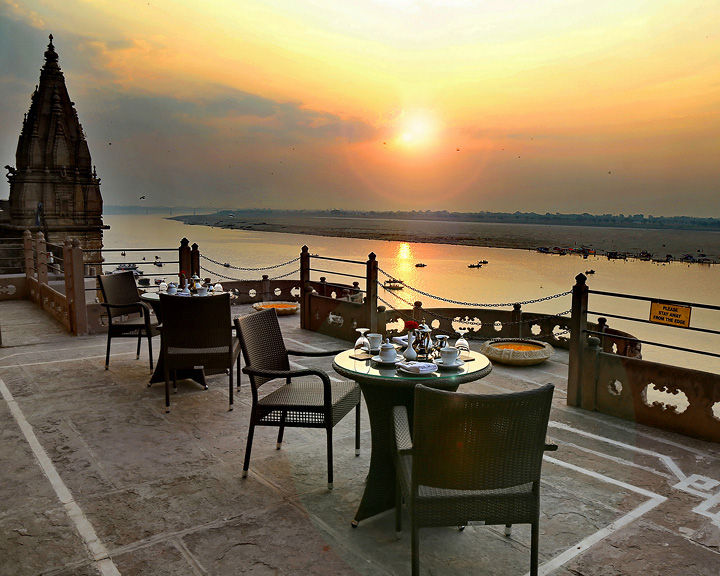 Varanasi has always fascinated me. One of the world's oldest continually inhabited cities, it lies in between rivers Varuna and Asi. According to the Vamana Purana, the Varuna and Asi rivers were created by the gods, during what the religious text calls 'the beginning of time'.
Brijrama Palace, Varanasi, one of the oldest landmarks of the city, dates back to the year 1812. Here, guests are treated like royalty. My royal experience began at the Bhaisasur Ghat, where a bajra (a traditional Indian wooden boat) was waiting for me. After a ride of about 10 minutes, the palatial Brijrama Palace loomed ahead, towering above the Darbhanga Ghat. A two-minute walk from the Dashashwamedh Ghat and four kilometres from the Varanasi railway station, the property boasts Maratha architecture.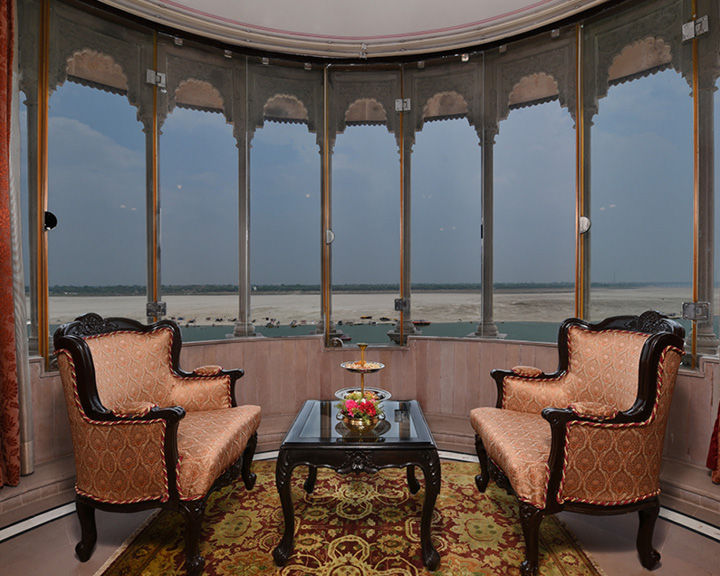 I checked into one of the 32 well-appointed rooms. Gold and silver motifs and hand-painted art adorn the ceilings. Then there are traditional lamps and old fashioned beds with bedposts. The property also offers a great dining experience. I decided to dine at the multi-cuisine vegetarian restaurant, Darbhanga. The chefs took the effort to understand my food preferences and prepared a range of dishes—from a traditional Banarasi thali to Indian, Chinese, Italian, Mexican, and Thai cuisines. For high tea, I dropped by the Kamalya Café that offers sweeping views of the Ganga.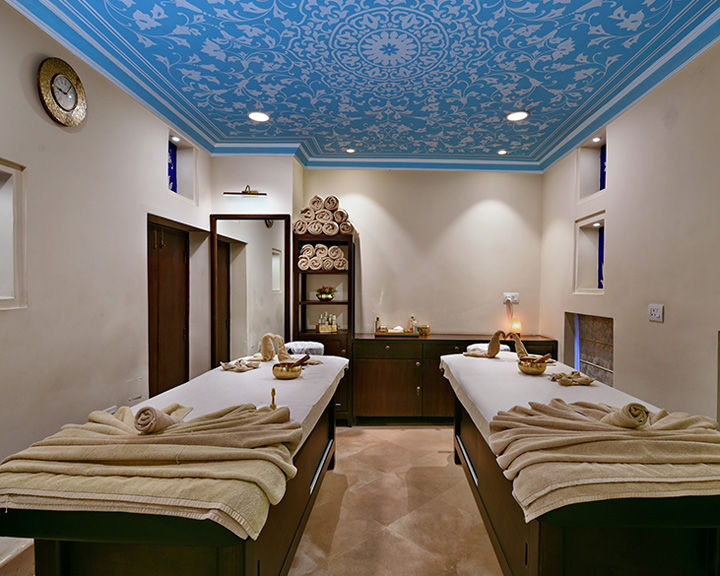 Brijrama Palace also offers destination experiences. A guide accompanied me on an excursion to the temples of Varanasi, hidden lanes, age-old ruins, and ghats. Back at the hotel, I enjoyed an evening soirée of live classical music at Bada Angan (the main atrium of the palace). The music and rhythm of the performance reverberated throughout the
property and took me back to the good old days of the maharajas.
Related: Varanasi Unearths 4,000-Year-Old Craft Village During Excavation