#TnlSupportsLocal: Our Top Boutique Hotel Reccos In Madhya Pradesh For Your Rebound Vacay
The heart of India, Madhya Pradesh, has been long devoid of tourists due to the lockdown, but it has now opened its doors to welcome travellers again. We have picked some of the best boutique hotels in Madhya Pradesh for your rebound travels here. By Bayar Jain
Boutique Hotel Reccos In Madhya Pradesh
According to a story by ANI, a 14-day quarantine – divided equally between paid institutional quarantine and home quarantine – is a must for international travellers arriving in the state. Those displaying severe symptoms will be admitted to dedicated health facilities. The same report also states that domestic passengers will be quarantined for 14 days only if they are symptomatic. As per Madhya Pradesh's COVID-dedicated website, no e-pass is required for entering or exiting the state, however, passengers can choose to obtain one should they feel the need to.
With a fairly simple procedure of exploring the state, the only hurdle now is choosing a cosy stay for your trip. Fret not, fellow travellers! We've got you covered. Here are five handpicked boutique hotels for you to check out when planning your rebound travels to the heart of India.
View this post on Instagram
Set in six buildings dating to the 18th century, Ahilya Fort houses modern comforts within its classy, vintage exteriors. This erstwhile home of Prince Richard Holkar — a descendant of Maharani Ahilyabai Holkar and son of Indore's last Maharaja — is replete with three acres of courtyards, fountains, and gardens to woo its patrons. The soothing echoes of the Narmada river paired with the simplicity of temples and cenotaphs nearby add to the alluring charm of this boutique hotel. The presence of an organic vegetable garden, and 'Royal Pugs', the in-house dogs, only increases its magnetism more.
View this post on Instagram
An ambience of elegance hugs this place, giving it an old-world charm dressed in luxury. This contemporary heritage hotel has 28 luxurious rooms tastefully decorated to suit the needs of all kinds of global travellers without compromising on the traditional Indian vibes. When here, you can simply tread along to wildlife safaris, intricate temples, the mesmerising Pandav Falls just hours away from the property. For an added dose of royal living, you can even opt for a city tour in an authentic vintage car, courtesy Syna Heritage Hotel.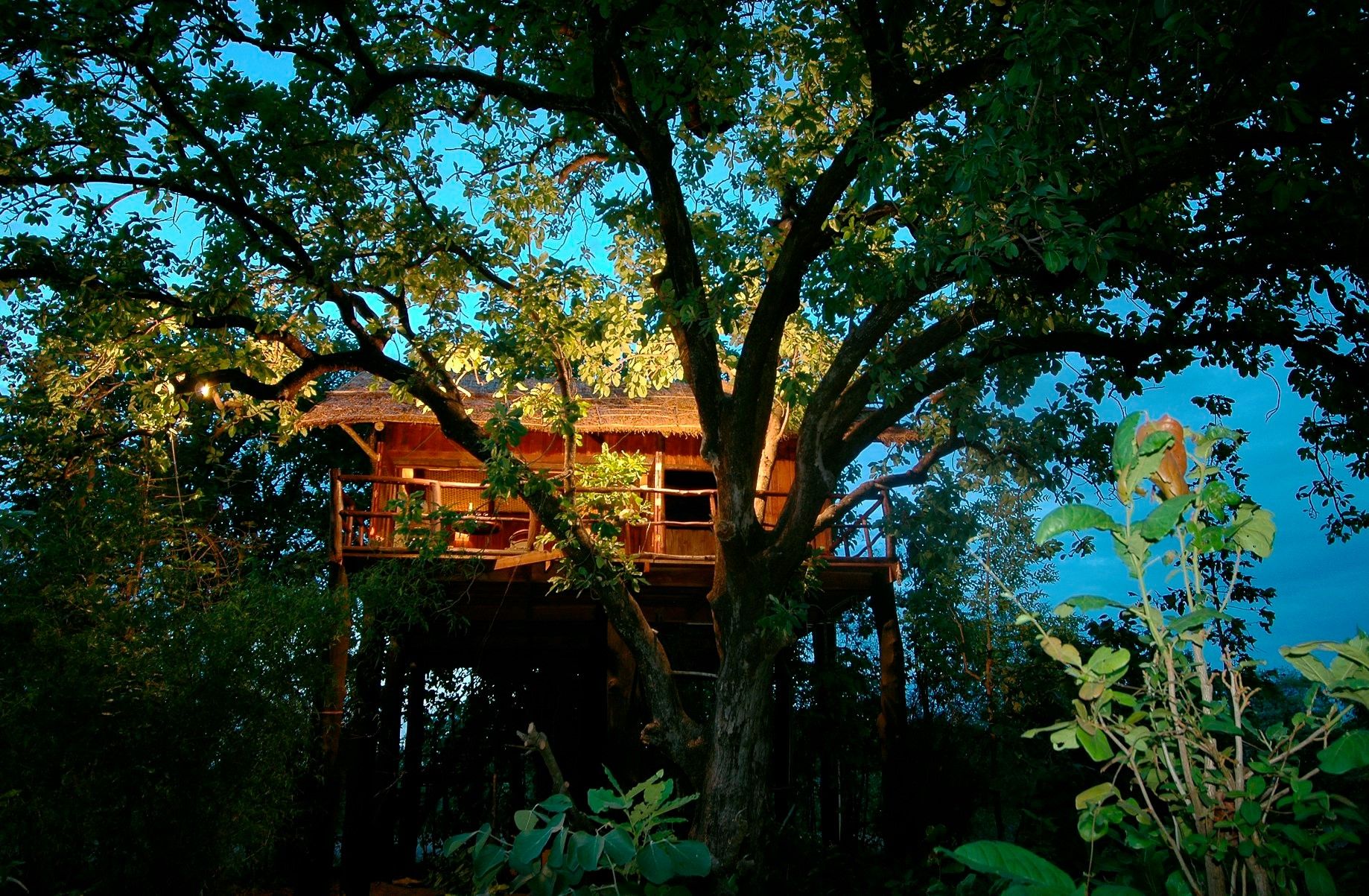 Picture living in tree houses tucked snugly in a tiger-infested forest, and resident species chirping away as your morning alarms. Spread over 21 acres of land, Tree House Hideaway has five tree houses crafted to let you enjoy the wild undisturbed in the intimacy of your room. Truly celebrating the wonder of the forest, the designs of this boutique hotel are a fusion of contemporary earth tones and traditional jungle living with eco essentials.
View this post on Instagram
A heritage hotel in Gwalior housing 17th and 18th century Maratha temples, Deo Bagh is a capsule of history. Apart from the temples, this hotel also has two cenotaphs and one pavilion with 36 arched gateways within the property. Nestled away from the city's bustle, this haven of calm has palatial rooms to help you slip into peace instantly. When here, the feeling of regality, owing to their stellar service, is guaranteed.
View this post on Instagram
Situated in the Village of Jamtara, near Pench National Park, Jamtara Wilderness Camp is a 10 luxury tented property. When here, you'll find yourself surrounded by tall Arjuna Trees and an ancient Banyan to exemplify the beauty. Overlooking the riverbed, this rustically luxurious hotel doubles as the apt place to soak in the jungle vibes in its entirety. To make the most of your stay here, the hosts of the camp even have in-house wildlife experts dishing out in-depth knowledge of the local flora and fauna.
Related:#StepAhead: Madhya Pradesh All Set To Welcome Tourists As The State Reopens Its Tourist Sites