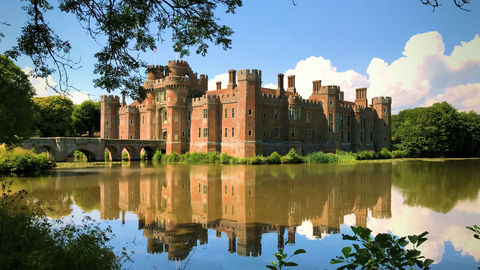 Calling all aspiring wizards, witches and sorcerers! Although our ticket to Hogwarts have not come yet, that doesn't mean our dreams of becoming a wizard are crushed altogether. The Bothwell School of Witchcraft in United Kingdom is where our childhood witchcraft fantasies can finally come to life. By Bayar Jain
This August, a new set of students can enroll themselves in a four-day immersive witchcraft programme at the Bothwell School of Witchcraft in East Sussex, England. Keeping in tune with the books, each 'wizard' will first be sorted into a house before the classes commence. Moreover, a character will be assigned to each student to role-play during the session. For added authenticity, robes and ties will be provided as well.
As a student, you will be expected to take part in lessons such as alchemy, beastology, falconry, magical history and defence, demonology and much more. Having said that, you can skip the classes altogether and explore different classes instead–provided a professor doesn't catch you! Once caught, you could lose house points. However, if you already consider yourself a master at these subjects, then you can role-play as a professor. If you're 'the chosen one', you could even become the headmaster!
Studies aside, the school will also organise extra curriculars such as hunting for mysterious creatures in the dark forest, or even talking to 'ghosts' in the castle. Each successful or unsuccessful task could affect the overall house points. The event wraps up with a lavish ball and banquet on the final evening.
Location
The Herstmonceux Castle, situated in East Sussex, England is transformed into a magical universe for the four days. Spread over 300 acres, the red-bricked-15th-Century castle provides the perfect setting for wizardry. High windows, flag-stone floors and large halls further add to the entire aura. Moreover, the very fact that it's a castle means that the place is home to narrow corridors and steep staircases. The only thing missing are the talking paintings!
The tickets starting at INR 12,935 includes full-board accommodation, all-day access to all activities, free pass to explore the castle and its gardens, and robes along with ties for rent. All you need to bring is your wit and sense of adventure!
Related: The 11 Iconic Moments in the Harry Potter Books
Written By