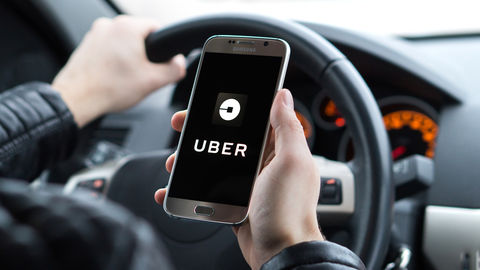 Editor's note: The global COVID-19 crisis has left each one of us deeply affected and we want to help. Burda Media India has organised a fundraising campaign to #FightBackWithTesting and donating RT-PCR test kits to the worst-affected areas in India, which will be secured from our testing partner Mylab Discovery Solutions. You can help these kits reach many more by donating for the cause or by adopting a kit. Click here to join the fight.
As Ola and Uber resume services in India after two months, the cab aggregators have released a set of regulations for both — passenger and driver. This is to ensure the safety of both. Read on to know more. By Kumar Shree
While both ride-hailing platforms have introduced a new set of regulations for passengers as well as drivers, Uber has also introduced many changes to its app. These include a checklist to ensure you are aware of all the safety measures before booking a cab, automatic mask verification for drivers, an updated cancellation policy, health safety education, and so on. Here we list the set of new regulations that both the companies have released.
View this post on Instagram
For Passengers
Always put a mask on before entering the cab.
Occupy the back seat only.
Load and unload your luggage by yourself.
Sanitise your hand before and after entering the vehicle.
Try to sanitise the door handle before and after using the cab.
For Drivers
Disinfect the cab after each ride.
Take in a maximum of two passengers for a ride, where both must occupy the rear seat.
Pooling services still stand discontinued.
Use the vehicle's AC only in fresh-air mode.
View this post on Instagram
While both the companies are trying to implement all safety measures and ensuring the application through technology, your participation is critical. In case you feel like the safety is being compromised, feel free to cancel the ride and book the next one. Uber's updated cancellation policy allows you to give feedback about the same. Make sure to go through the checklists by both the companies and keep yourself updated about all the precautionary measures to be a safe and informed rider.
Related: #StepAhead: Oberoi Hotels Enhances Its Health & Safety Programme For Post-Corona Travels
Written By