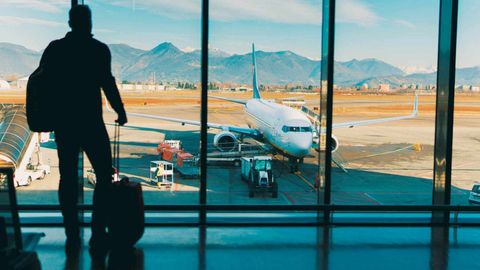 Travel is climbing back to pre-pandemic levels and, in some cases, surpassing them. Naturally, the pent-up demand for transportation and accommodation also affects every traveller's bottom line. So if you'd like to save on travel during the holiday season and next year, Expedia has plenty of tips sourced from newly released data, starting with the best day to book flights. By Dobrina Zhekova
Tips and tricks to avail cheap flight tickets
Travellers who purchase airfare on a Sunday may save, on average, 5 percent on domestic flights and up to 15 percent on international airfare, according to the booking platform's 2023 Air Travel Hacks report, released today. Expedia points out that purchasing tickets on a Sunday saved 5 percent more in 2022 than in 2021. The company teamed up with Airlines Reporting Corporation (ARC), which looked at data for average round-trip ticket prices from January through August of this year for flights originating in the USA.
According to Expedia, upgrading to a higher travel class can save you even more. For domestic and international flights in a premium class, travellers can save 20 percent on average if they book on a Sunday versus a Friday.
"Whether or not there's truly a 'best day of the week to book airfare' seems to be actively debated by industry experts, but we looked at four years of data and billions of transactions for this report, and booking on Sunday tends to save travellers money on airfare," Jon Gieselman, president of Expedia brands, told Travel + Leisure. "We're also seeing airfare prices increase earlier than they used to, so travellers should think about booking further in advance than in years past." So, how early should you book? For domestic airfare, the sweet spot is between 28 and 35 days before the trip, according to the new report. That way, you could pay 10 percent less on average than if you waited up to two weeks before the desired departure date. Plan your international trips even earlier, or about six months out, to save 10 percent on your ticket.
And while Sunday may be the best day to book a trip, choosing Wednesday as your departure date for domestic flights can cut your travel costs by 15 percent versus starting your trip on a Sunday or Monday. That number is 10 percent for international flights compared to a weekend departure date.
With flight disruptions being a major issue over the summer, Expedia also looked at flight status data from January until August of this year, which showed that flights leaving after 3 pm have a 50 percent higher chance of being cancelled than those departing earlier in the day.
"Air travel can be pretty complex, with prices changing constantly, which is why Expedia gives travellers access to machine learning-driven technology that allows them to make decisions based on historical and real-time pricing data," Gieselman added. He recommended using the company's new price tracking and predictions feature, which looks at years' worth of flight data to forecast price changes.
You can read Expedia's full 2023 Travel Hacks Report here.
This story first appeared on www.travelandleisure.com
Main and Feature Image Credit: Milos Bataveljic/Getty Images
Related: Cashless Travel: These Destinations Accept UPI Payments And RuPay Cards
Written By