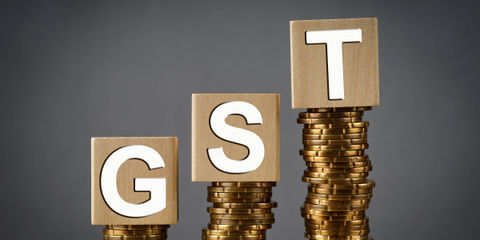 With GST round the corner, India is a land of bargains and consumers are seeking to make the best buys. So for your intelligent shopping, here's what all you can opt for before July 1. By Jasmine Kaur

iPhone 7 & 7 Plus
iPhone lovers are in huge numbers these days. So why not? Hurry and shop because GST is going to make it heavier on your pocket. Paytm has a Pre-GST sale going on and you can get an iPhone 7 or 7 Plus at just INR 45,366 and 66,000 respectively. HP OMEN Gaming Laptop
The cool gaming laptop is a dream of all hard-core video gamers. And you'll be glad to know that this the best time to make a purchase. Post GST, the price is bound to rise and here, at Paytm, you are getting it at a discount of 18%. What more can you ask for when you are getting a 15.6-inch full HD IPS screen with an Intel Core i7 processor? Canon EOS 5D Mark IV 30.4 MP Digital SLR Camera (Black) with EF 24-105mm IS II USM Lens Kit
A good DSLR camera is the mark of a good photographer. A shout out to all the photography enthusiasts. This is the best time to buy one of Canon's best among its range of DSLRs. Hone your photography skills with this Canon DSLR camera, offered at INR 284,999.00 at Amazon India and save up to INR 39,996.00. AppleMacBook Air 13
The Apple MacBook Air 13 is lightweight, slim and so easy to handle. You are just a click away to buying the all-expensive and techno-luxury at a minimum price of INR 75398 on Paytm. Kindle
The Kindle price might shoot up on July 1 so order the Amazon Kindle PaperWhite with WiFi and 3G connectivity from Croma, an e-retail shopping site now, at a discount of INR 2,000. Sony LED Smart HD TV
The 43-inch Sony LED curved Smart HD TV is amazing to enjoy your favourite shows with the clearest display and sound. With A big sale on Paytm, its offering you the TV at a 12% discount, starting from INR 57970. Home Theatre Systems
With movie prices predicted to be increased with the implementation of GST, why don't we turn our homes into the cinemas. Purchase a home theatre system once and enjoy clear streaming of movies whenever you want. Sony Home Theatre Systems, Phillips Channel Theatre Systems etc are available at 8%-10% discount. BMW R 1200 GS Dynamic Plus
The on-road price of the bike is INR 20,87,150. Seems too high? Well, if you don't buy this stylish bike with refined looks and offering a sophisticated drive, then you might have to lament because GST is going to escalate the prices by 28%. Written By