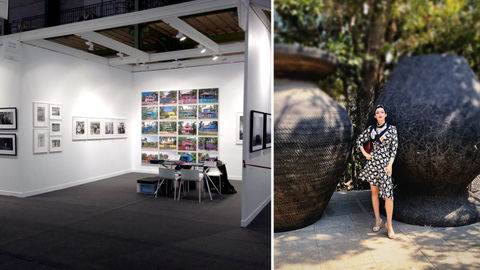 Being the Indian counterpart of the Silicon Valley, Bengaluru is characterised by its diverse audiences. Apart from its booming startups and youth-oriented culture, the city is also known for its various art and cultural spaces, owing to the multiple museum and art galleries here. When you explore the city, here are the top five galleries and museums you must visit. By Shalini Passi The National Gallery of Modern Art (or NGMA) in Bengaluru is located in Manikyavelu Mansion, a restored heritage site. The charming greenery here only heightens the beauty and peace surrounding the museum. NGMA is host to a number of important artworks, such as those by Amrita Sher-Gil, Rabindranath Tagore, Raja Ravi Varma, artists from Shantiniketan, Mukul Dey, Arpita Singh and Anjolie Ela Menon. Apart from the works on display, this place also organises exhibitions, talks and screenings in their auditorium for visitors. Research-oriented visitors can also visit their well-stocked library that house books and magazines on art. The NGMA also has an outdoor cafe that serves steaming coffee and snacks for visitors to enjoy after a long tour of the multiple works on display.
2. Venkatappa Art Gallery The Venkatappa Art Gallery is home to Karnataka's cherished artist, K Venkatappa, as well as works by other artists. A pupil of Abanindranath Tagore, Venkatappa assisted his father at Krishna Raja Wadiyar IV's court and produced a number of works in watercolour, in turn establishing him as one of the early pioneers of India's national art movement and modern art.
That aside, the gallery is also home to artist KK Hebbar's entire collection, woodwork by CP Rajaram, and a number of contemporary artists. The gallery is a must-visit for anyone who wishes to acquaint themselves with the cultural ethos of artists from the state.
3. Tasveer Tasveer is dedicated to showcasing photography through its collection of established and upcoming image-makers. Dedicated to promote and showcase contemporary photography, Tasveer – which is a part of a network of galleries across multiple cities in India – hosts various exhibitions. The gallery itself frequently participates in Indian and international fairs and exhibitions to showcase some of the best South Asian photographers and their works. It is a must-visit for anyone who is interested in learning more about contemporary photography. gallery g is known for its focused approach to curation that helps art lovers and collectors find their choice work of art. Displaying works of modern and contemporary artists, the gallery appeals to serious art collectors and investors and provides an opportunity to those who wish to venture into the same. Their collection includes works by pioneers such as Raja Ravi Varma, SH Raza, MF Hussain, and FN Souza among others. gallery g is also host to a number of exhibitions round the year, giving one the opportunity to experience a vast range of works by diverse artists.
View this post on Instagram
Founded by a city-based visual artist and historian Suresh Jayaram, 1Shanthiroad aims to nurture creativity and provide a space for cutting-edge South Asian artists to hold small lectures, presentations, performances, installations, screenings or gatherings. Located in the heart of the city, 1Shanthiroad has hosted a number of artists from diverse countries through its residency programmes. The gallery space opens itself to multiple possibilities, where artists are given the freedom to transform the space as they wish. This means that every time one visits the gallery, they can expect something new in the same space. This dynamic nature of the gallery makes it an interesting visit.
Shalini Passi, the founder of Shalini Passi Art Foundation and MASH, will be curating one such list from all across India. Stay tuned as the art collector takes you on a cultural escapade every weekend.
Related: Art Connoisseur Shalini Passi Picks Goa's Top 5 Art Galleries And Museums
Written By