Experience rejuvenating massages and facials at AWAY Spa at W Kuala Lumpur. By Priyanka Chakrabarti
Located on the 13th floor, AWAY Spa is a true melting pot of wellness, beauty and style. As I walk into the spa, I notice two contrasting decor elements. On the one hand, the colour palette is soft and muted, radiating a sense of composure and stillness. On the other, the massage rooms have mosaic-inlaid geometric-patterned walls coupled with flashing neon lights that give off a rather psychedelic vibe. After a tour of the spa, I am offered a cup of warm vanilla tea infused with lemongrass and ginger. I flip through the spa menu and decide on a traditional Malaysian Local Malay Urut massage.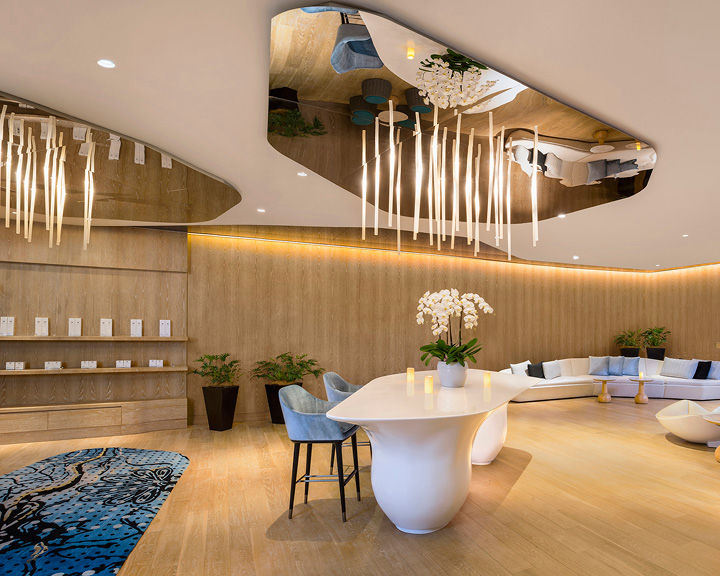 Before the therapy, I take a dip in the Jacuzzi. The gushing water activates my senses and calms my mind. I spend some time in the steam room to help my skin become more receptive to the products that are to be used during the massage. Then, my masseuse, Evey, escorts me to a therapy room.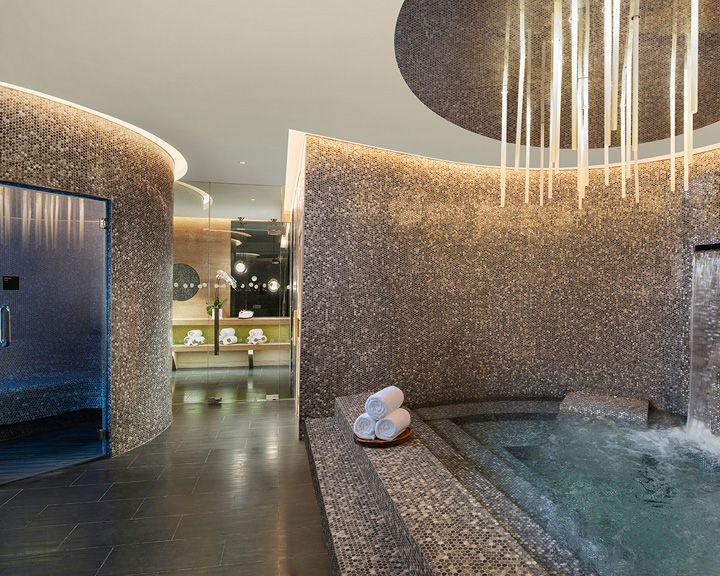 As I lie face down, Evey asks me to take three deep breaths. I close my eyes and relax my shoulders as she starts the session with a short foot massage. She uses a sea salt scrub on my feet and then wipes it off with a warm towel. She starts the massage with argan oil infused with local herbs. She uses sturdy strokes and focusses on the pressure points on the back of my neck and shoulders. The pressure is strong but feels comforting. Twenty minutes later, the knots and kinks disappear from my body. She moves to my legs, hands, and stomach, rubbing the silken oil in circular movements, so much so that I am lured into a short sleep. Ninety minutes later, she gently taps her fingers on my forehead to wake me up. I decide against taking a shower immediately. I'm not ready to let go of the velvety texture the oil has given my skin.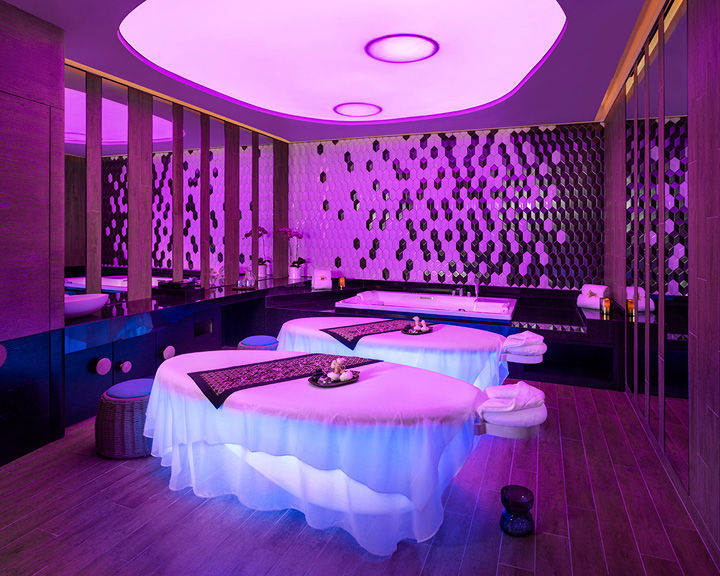 The next day, I return to the spa for an aromatherapy session. The massage uses the Inner Peace oil—argan oil with raspberry and sandalwood extracts. The session starts with a short breathing exercise, which is followed by a foot scrub and body massage. The technique, however, is very different. Eryn, my therapist, applies very light pressure and the experience is soothing and comforting.
#TNLPICKS
If you're looking for a high-pressure massage to get rid of knots and body aches, try the Deep Tissue Balinese massage. A herb-infused oil, which is great for treating problems like anxiety, arthritis, and blood pressure, is used. The massage is also a great cure for stiffness in the neck.
Related: W Kuala Lumpur: Redefining Luxury With Hints Of Quirk