In an effort to boost tourism in the country's North East region, the Airports Authority of India has constructed a new greenfield airport in Arunachal Pradesh's Hollongi. Set to be operational from August 15, the first flight test landing was conducted recently, with pilots giving their nod of approval to the runway and infrastructure. Here's all about it. By Karan Kaushik
Everything to know about Arunachal Pradesh's Hollongi Airport
Located 15km from the capital Itanagar, the Hollongi Airport will become operational from August 15, 2022. According to an official statement released by the Ministry of Civil Aviation, an estimated cost of INR 645 crore has been allocated for the airport project. This will also include the construction of airport pavements, airside work, terminal building, and city side works.
Arunachal Pradesh Soaring High!

A proud moment for us all as we cross yet another milestone in our efforts to operationalise Hollongi Greenfield Airport with first flight test landing by AAI.

Grateful to Hon PM Shri @narendramodi Ji and Hon Minister @JM_Scindia Ji. Kudos team. pic.twitter.com/KjZm8maat2

— Pema Khandu པདྨ་མཁའ་འགྲོ་། (@PemaKhanduBJP) July 19, 2022
With eight check-in counters and modern infrastructure, the terminal building at the airport will be able to handle 200 passengers during peak hours. The Hollongi Airport is being constructed according to the design needed to operate the A-320 category of aircraft. The future extension of the runway will be 500m in length and will be used for operations of the A-321 category. The terminal of the airport is being constructed as an energy-efficient building. It will also have provisions for rainwater harvesting. According to the Ministry of Civil Aviation, almost 80 percent of airside work has been completed.
This Hollongi Airport under construction will change the status of Itanagar and whole of Arunachal Pradesh once completed. It has passed many hurdles. It got one time special grant for land compensation by PM @narendramodi Ji. The target is August 2022 for the completion. pic.twitter.com/mayBtQLoW5

— Kiren Rijiju (@KirenRijiju) February 27, 2022
The Greenfield Airport at Hollongi will improve connectivity to Arunachal Pradesh and is expected to bring a great boost in tourism development. The proposed project will have a state-of-the-art architecture and will provide direct flight services to major metro cities. The aviation services might also be extended to a few of the international destinations, considering the demands in the future. It also promises to have a 2,200-metre runway, which will make it fit for jet aircrafts too.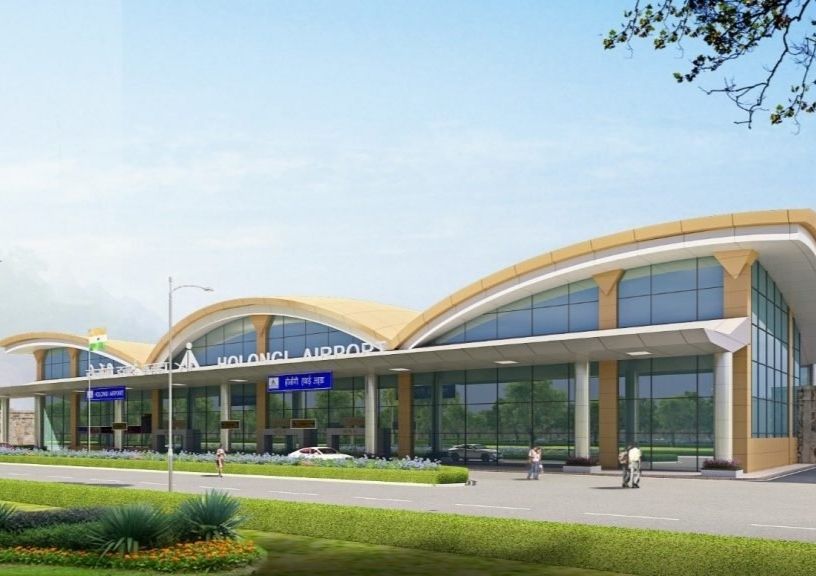 That aside, the terminal will reportedly be an energy-efficient building with a rainwater harvesting system and sustainable landscape. Greenfield Airport has been planned, commissioned, and built from scratch without destroying any existing structures and Arunachal already has airports at Tezu and Pasighat.
Blessed with stunning landscapes, dense forests, age-old monasteries, and rich tribal heritage, Arunachal Pradesh is a sheer paradise for travellers. Destinations like Bomdila and Tawang are visited by tourists throughout the year. The development of modern infrastructure in the state is aimed at making the state a prominent gateway to Southeast Asia.
Related: 5 Road Trips In Arunachal Pradesh That Should Be On Every Traveller's Radar